These Routes Will Be Closed As Lagos Women Marathon Kicks Off Tomorrow, See Alternative Routes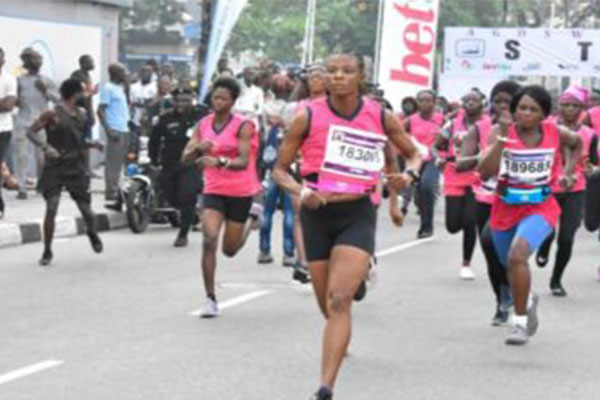 These routes will be closed as Lagos Women Marathon kicks off tomorrow, Lagos State Government (LASG) reels out alternative routes.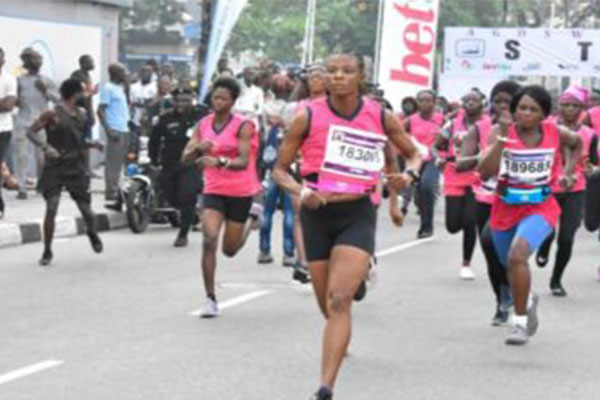 Due to the upcoming Lagos women marathon, tagged "LAGOS WOMEN RUN", which comes up tomorrow, Saturday, 21st Nov, 2020, the following routes will be temporarily closed to traffic.
Marina bridge inwards Apongbon, Onikan inwards J.K Randle Avenue (TBS). Part of routes affected are Muson Centre/Flag House inwards TBS, Campell Street, TBS Avenue inwards WATER BOY/NITEL/MARINA BRIDGE.
Inner Marina road inwards NITEL/ State House, Ebute Ero ramp inwards Eko Bridge are closed temporarily as well.  Ijora Olopa/ LAWMA HQ inwards Ijora Oloye/ Marine Bridge Eko Bridge descending to Costain.  Apapa Road inwards Costain Round About, Descending from Alaka Bridge to Alaka inwards Stadium/ Surulere on the service.
Surulere/ Shitta/ Akerele inwards Stadium,Iganmu Bridge inwards Breweries/ Costain, Abebe Village/ Nigerian Breweries inwards Costain are part of the route that would close.
Recall that the Lagos State Sports Commission has announced plans to hold the Y2020 mini-Marathon for women. In the meantime, it has issued a travel advisory for motorists due to the planned closure of some roads for the race.
In a release issued by the Sports Commission, the mini-marathon will be both virtual and actual race. Meanwhile, it will attract over 10,000 women who have expressed interest around the world to participate. This event is the Africa's largest female fitness gathering.
The Lagos State Government has, therefore, advised Motorists to take other alternative routes. Motorists coming from Victoria Island and Ikoyi should make use of Carter Bridge (Idumota Bridge) to Iddo – Oyingbo.
And from Herbert Macaulay – Adekunle to connect to the Third Mainland Bridge. While those from Ebute-Ero to Eko Bridge should make use of Adeniji-Adele Interchange to Carter Bridge (Idumota Bridge).
From there to Iddo-Oyingbo-Herbert Macaulay Way to Adekunle through Third Mainland Bridge. Another route is Herbert Macaulay Way to Jibowu and onward connection to their destinations.
Motorists from Adeniran Ogunsanya, Bode Thomas to Stadium inwards Barracks/ Ojuelegba are to use Akerele road. From that route to Randle road to Lawanson Road to Ojuelegba. This would connect destination while Lagos island bound vehicles from Surulere are free from restriction.
Lagos State Government advised motorists to plan their journey as restrictions will take few hours.
The marathon route goes as follows :
Tbs>>Nitel/State House>>Marina Bridge>>Apongbon >>Eko Bridge>>Ijora Olopa>>National Theatre Gate 2>>Gate1>>Costain Roundabout>>Funsho Williams Av(iponri >>Alaka>>Stadium Underbridge>>Teslim Balogun Stadium).
While imploring motorists to plan their journey according to the issued travel advisory for the duration of the race, the Lagos State Government appealed to road users to bear the temporary inconvenience the road restriction might cause.