Linda Ikeji's ₦100m Bentley Mulsanne Has Finally Arrived In Lagos,Shares Her Pics And Baby With The Car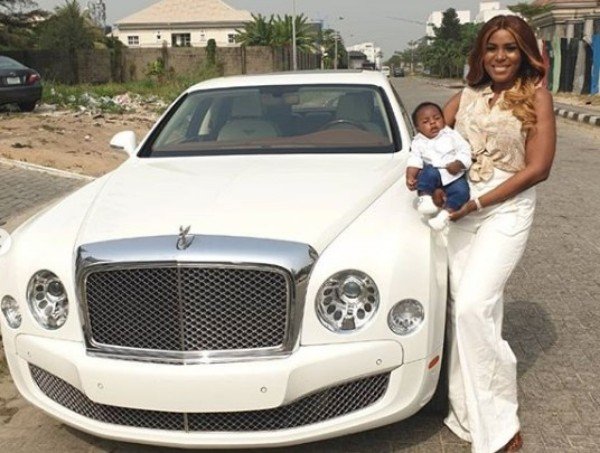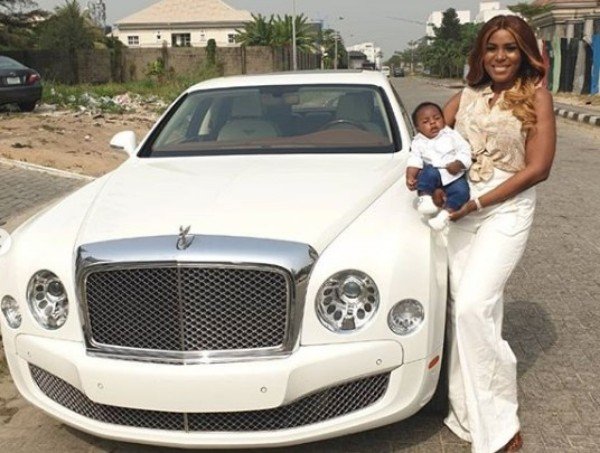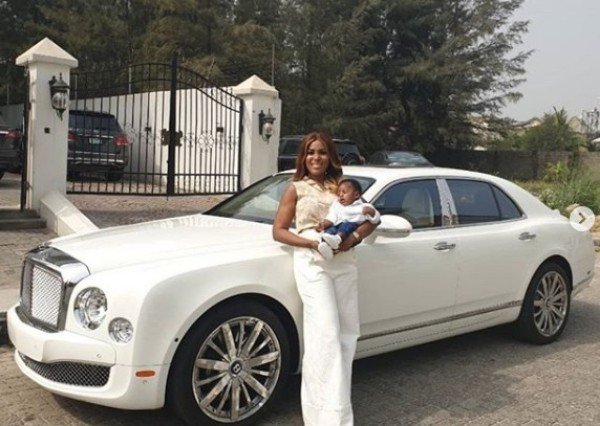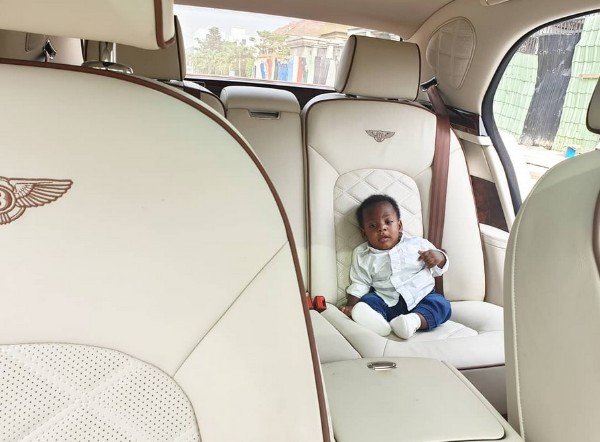 Linda Ikeji's ₦100 million Bentley Mulsanne has finally arrived in Lagos, Nigeria.The flagship of the Bentley range, which she bought to celebrate the birth of her little prince, is the new addition to the ever growing collection of cars in her garage.
The popular blogger and former model revealed the news on her blog with the caption "The Bentley Mulsanne I bought for my son has finally landed in Lagos. Yay!"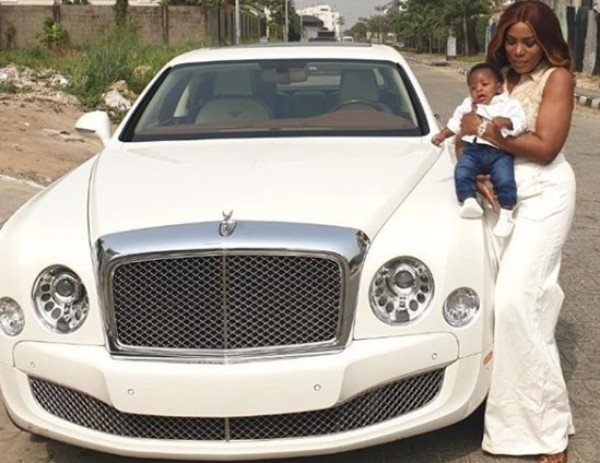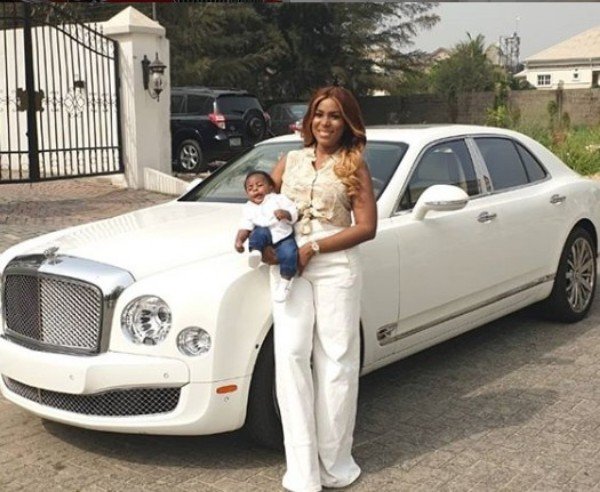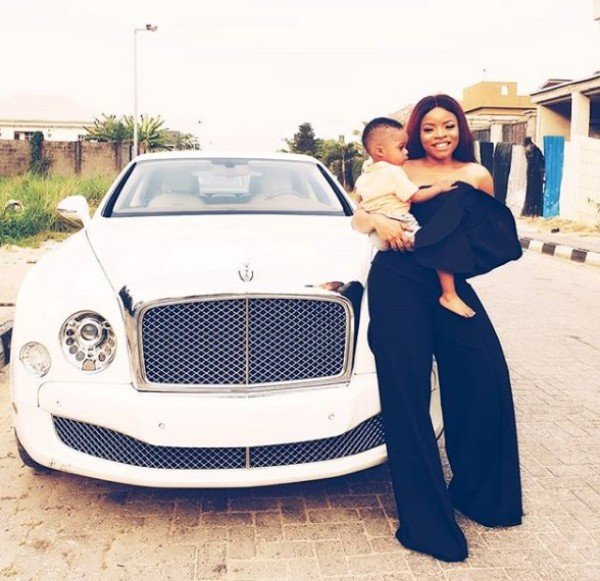 Her bespoke new car is handmade and takes around 400 hours to build from start to finish ,compared to around 110 hours,130 and 130 to build a Continental GT,Continental Flying Spur sedan and Bentayga SUV respectively.
Ontop of the new 505 bhp Mulsanne's bonnet sits the famous flying "B" ornaments and beneath it lies a 6¾ litre, twin turbocharged V8 engine that will take it from zero to 60 mph in 5.1 seconds and on to a top speed of 184 mph (296 km/h).
What Do You Think?