Lorry Driver Uses £25 To Win McLaren 720S Spider Worth £275,000, Plans To Sell It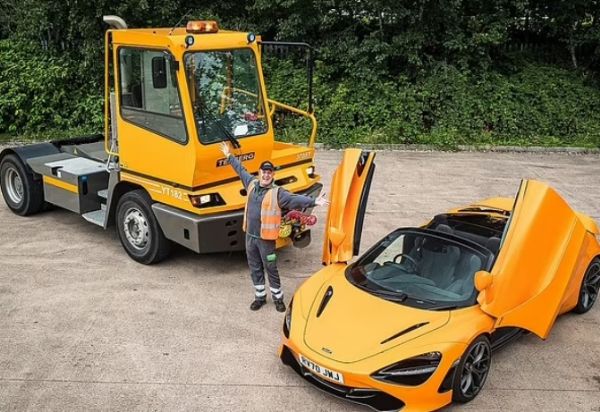 From Scania 410 to six-figure sports car, lorry driver wins 212mph McLaren 720S Spider worth £275,000 in Omaze competition.
Unlike his Scania 410, which has a top speed of 55mph and a 0-60mph in 33s, his McLaren can do a 0-60mph in just 2.8s and hit a top speed of 212mph.
But the 60 year old plans to sell the McLaren 720S Spider and use the money gotten from the sales to help his family.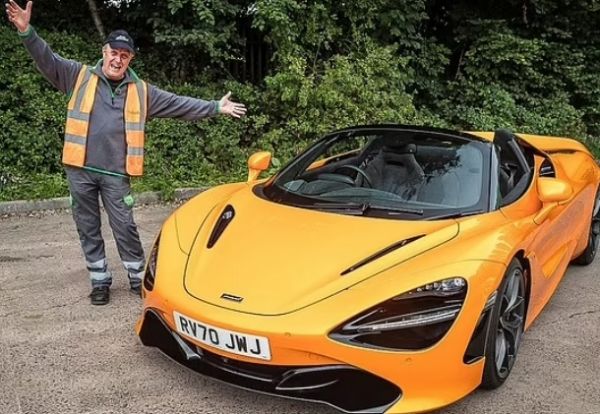 UK lorry driver Andrew Olsen got the biggest gift on his 60th birthday after spending £25 on 40 raffle tickets to win a McLaren 720S Spider worth a staggering £275,000.
Mr Olsen said he learned about the competition, an Omaze Million Pound House Draw for Great Ormond Street Hospital Children's Charity, on social media.
He noted he had forgotten he had entered the draw until he received an email to say he had won a prize on 6 August.
"I can honestly say it's the best birthday present I've ever had.
"It couldn't be more different from the lorry I drive for work"
"I'm still coming to terms with someone telling me I've won something worth so much money, it's bonkers"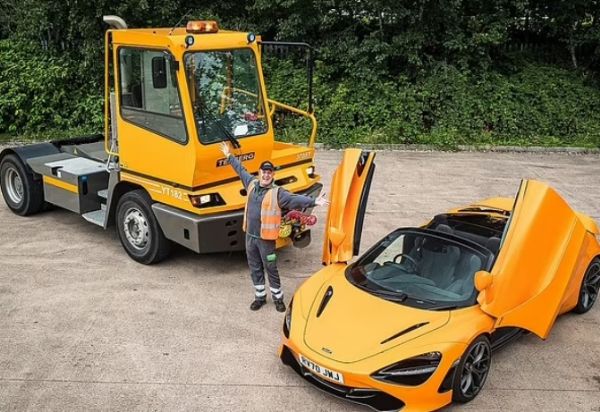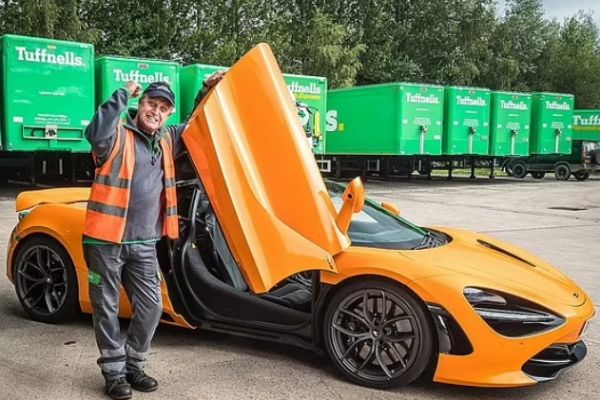 He was then invited to a video call, where he was told he had won his dream car.
"I was told 'you've won a McLaren 720S Spider' – I didn't know what one of them was, you just know with McLaren it's got to be something special.
"I was asked 'would you like to know the cost of this car' and I said 'yeah I'm intrigued' and she said 'it's £275,000' – you could have knocked me over with a feather.
"It's just absolutely unbelievable, you don't hear of people winning like that."
An identical car was driven to Risca on Friday to allow Mr Olsen see what he had won while his McLaren 720S Spider is being built.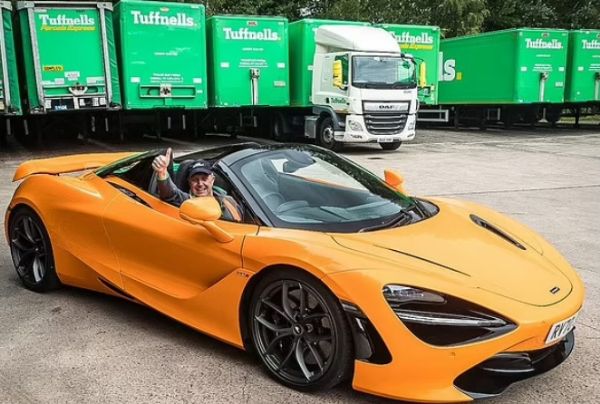 Mr Olsen also got £10,000 cash to help with the running cost of the car. He also got an invite to the McLaren racetrack in Woking, Surrey, where a test driver will take him for a spin in his new car.
Unlike his Scania 410, which has a top speed of 55mph and takes 33 seconds to travel from 0 to 60mph, without a trailer, his McLaren can reach 0 to 60mph in just 2.8 seconds and can hit a top speed of 212mph.
But it seems the 60 year old, who has been married for 39 years and has two children and three grandchildren, will not keep the McLaren as he plans to sell it and use the money to help his family.
'As much as I would love to keep this dream car, I will probably sell it, as the money would be life changing for my family.'
"The money would benefit me more, my boy hasn't got a house and I could help him to buy one,"