See The N95m McLaren 720S Supercar That Was Totaled Within 24Hrs Of Purchase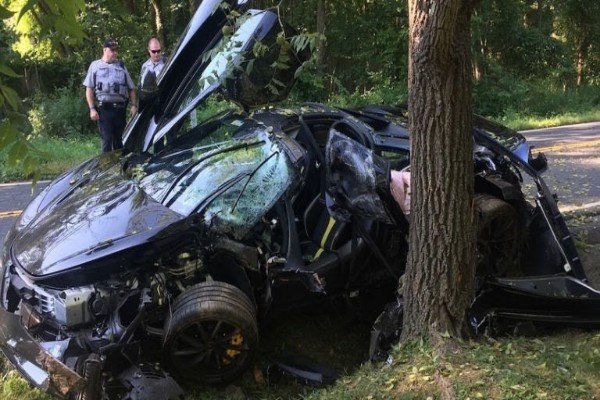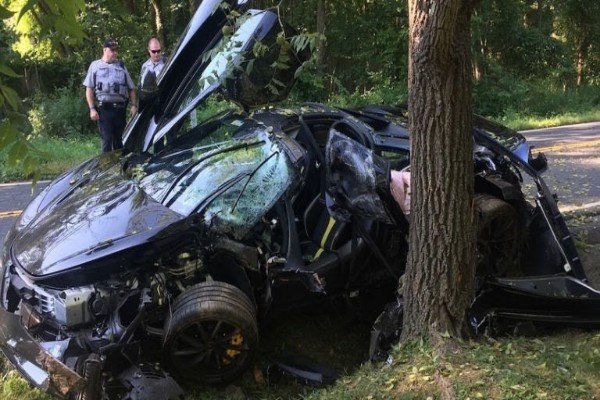 US Fairfax County Police  in Virginia has tweeted an image of a McLaren 720S Supercar wrapped around a tree to show why speeding is dangerous and reckless .
This McLaren 720S (named after the its 720PS (710bhp) power ) , powered by a twin-turbo V8 engine , has a top speed of 212mph and will move from 0 to 62mph in just 3 seconds.
The overexcited new owner of this machine, who was taken to the hospital with only minor injuries, was punished in the most brutal way for speeding after paying about N95m a day before the crash.
Yes, he bought the supercar on Friday July 13 and completely totals it next day.
The truth is, speed influences the risk of crashes and If you double your speed, the braking distance becomes four times as far.
Always remember that the total stopping distance of the vehicle depends on your perception time , reaction time, vehicle reaction time and also the vehicle braking capability.