4 Generations Of Mitsubishi Pajero From 1982 To 2020 (Photos)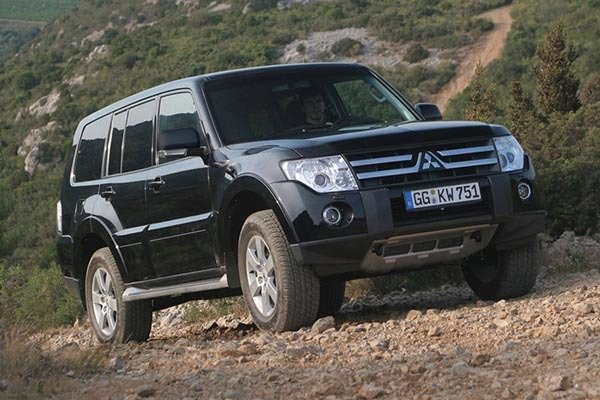 The Mitsubishi Pajero is an SUV most of us are very familiar with. Before most of its rivals started to pop all over the place, the Pajero was the undisputed king of the offroad in its segment. It's a very capable offroad SUV and its popularity is well-known worldwide. The Pajero is widely loved in Nigeria, the name also featured in a popular song by Wale Adenuga. You may remember this line: Pajero mi ò, BMW mi ò which means My Pajero, my BMW. The Pajero was called the Montero in the US and the Shogun in the UK. In this article, we see how the Mitsubishi Pajero started out and what it is today so let's get to it…….
First Generation (1982-1991)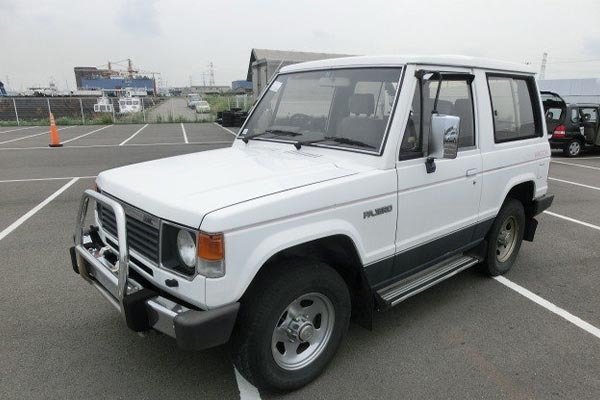 The first generation of the Pajero was a monster of an offroader and the many Dakar Rally awards proves this. This Pajero was very popular in Nigeria and some can still be seen on our streets till now.  It was available in a 3 and 5 door variant and mated with a 4-speed automatic or 5-speed manual gearbox. Petrol and diesel engines were available which were a 2.o and 2.6 which are 4 cylinders and a 3.o V6. The diesel are a 2.3 and 2.5 turbodiesel 4 cylinder. Mitsubishi earned the title of 'Most Dakar Rally Wins by A Manufacturer' from the Guinness World Records with the Pajero
Second Generation (1991-1999)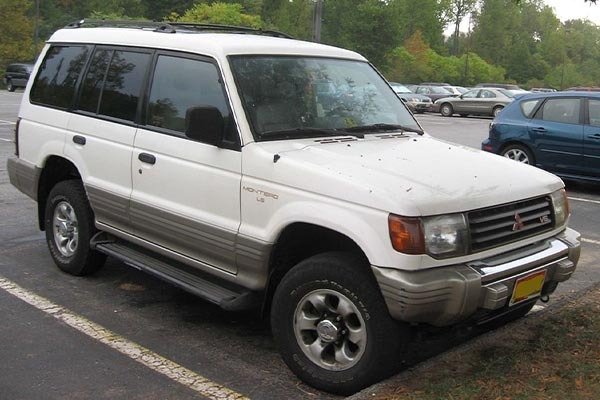 The second Pajero was an all-time great in its own right. It was sturdy, modern and had better upscale features at that time. No SUV in its class could rival it because it was that great. This was the first Pajero to have 2 types of V6 engines and also a super select four-wheel-drive system. This Pajero was very popular in the mid-90s and early 2000s due to its excellent offroad abilities and powerful engines. This version of the Pajero was the first to come in a 5-speed automatic transmission. It was available in a 3 to 5 door and a 3 door convertible (soft-top) version. The engines included a 2.4 (4 Cylinder), a 3.0 and 3.5 V6 and a 2.5 turbodiesel 4 cylinder engine. A 4-speed auto and 5-speed manual were also available.
Third Generation (2000-2007)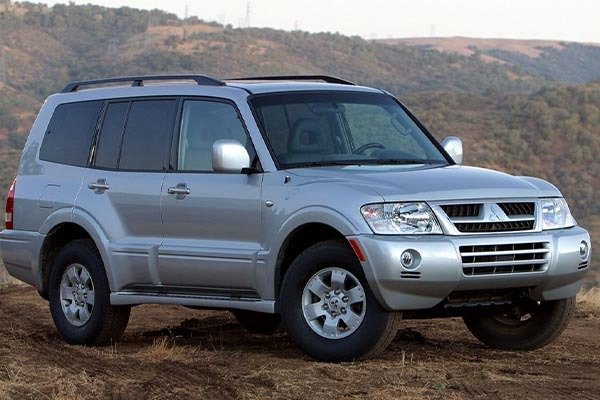 Mitsubishi launched the third generation Pajero as a 2001 model and the rivalry was becoming fierce.  The Toyota Land Cruiser Prado was taking a large chunk of the Pajero's market share. It was still popular in Nigeria but the Prado was gaining on it. This time around, Mitsubishi offered 3 types of V6 engines to select from and it was a welcome development.  The third generation Pajero still maintained its ladder on frame chassis which was tough and made it a serious offroad beast. It was still available in the same body styles as the previous generation and the transmissions were carried over. The engines were a 2.5 and 2.8 turbodiesel 4 cylinder engine, a 3.0, 3.5 and a new 3.8 V6 petrol.
Fourth Generation (2007-Present)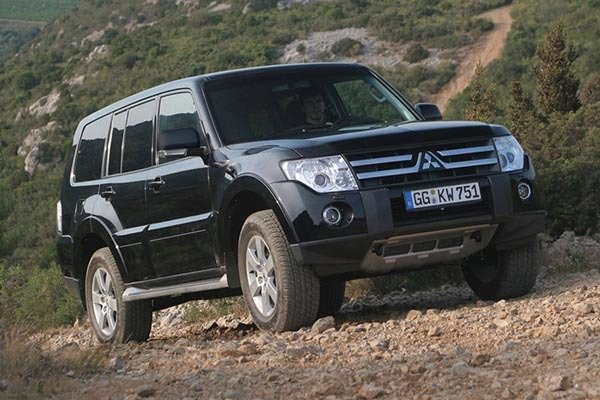 The fourth-generation Pajero was heavily based on the previous model as both shared the same platform. This is the longest living generation of the SUV as it's strong build is still cherished by the market. Although it is old now and due for a change, the Pajero is still kicking. It's offroad ability is still legendary and it has earned its respect in its own right. The Pajero comes in a 3 to 5 door model and the engines and transmission from the previous generation remained unchanged. Nobody knows when a new version will come out as Mitsubishi only gave hints and numerous concepts but still no sign of a replacement.