Moment 2 Huge Ships Collide In Karachi Port Sending 21 Containers Crashing Into The Sea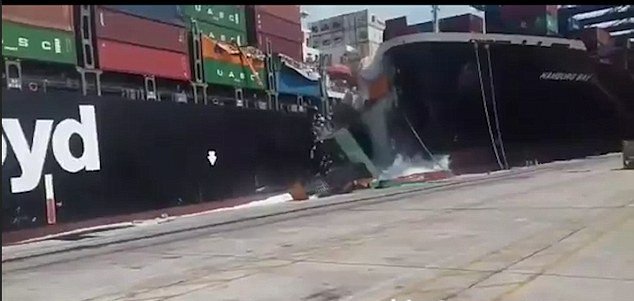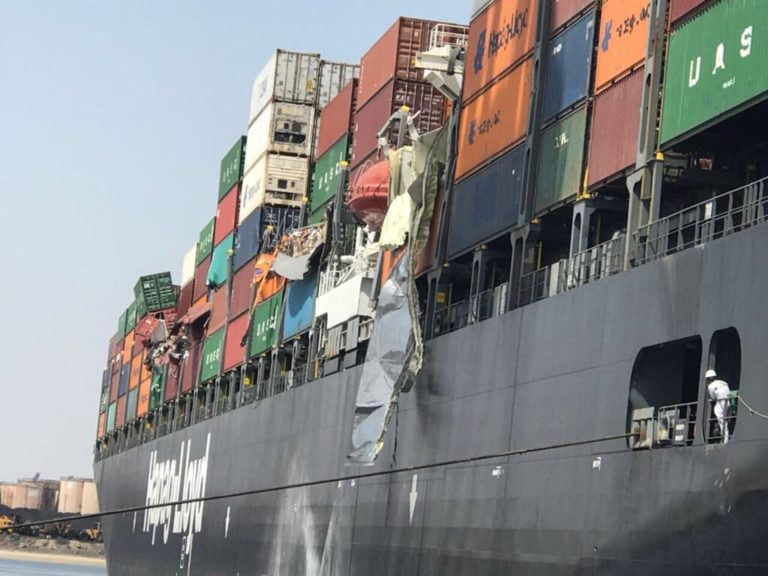 Karachi port in Pakistan has suspended operations after the cargo ship collision which happened on Monday evening. Initial investigation revealed that the pilots of Karachi Port Trust , who took charge of the vessels, are responsible for this incident.
The shocking video shows German-based company Hapag-Lloyd's ship leaving the port and scraping against an anchored vessel fastened beside it, sending loaded containers on both the ships crashing into the sea.
It is not clear what caused the collision but , 21 shipping containers fell into the ocean as port workers watch the scene unfold.
Only the multiple shipping containers that were 'full of imported cars' and other cargoes were damaged. There is no damage to the terminal's cranes.
The port of Karachi is one of South Asia's largest and busiest deep-water seaports and handles about 60% of the nation's cargo.
In January, it was reported that over 7,000 imported used cars are lined up at the Karachi port waiting to be picked up creating problems for port authorities to handle the cargo and the situation.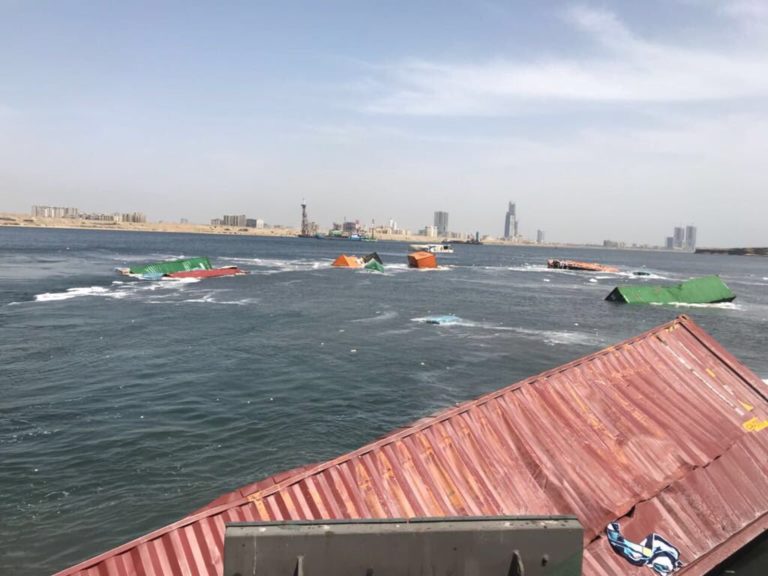 The clip ends as workers film one of the heavy containers slowly sinking into the Arabian sea.
The terminal has suspended operations while a special operation to pull out the fallen containers from the sea is underway with the help of Pakistan Navy.