See The 3 Nigerian Stowaways Who Landed In Ghana Instead Of Spain (Photos)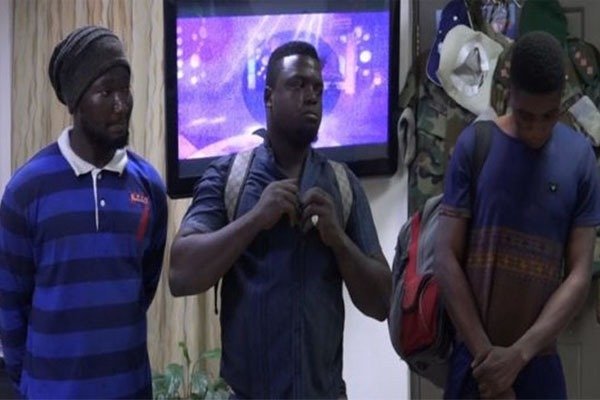 3 Nigerian Stowaways Who Landed In Ghana Instead Of Spain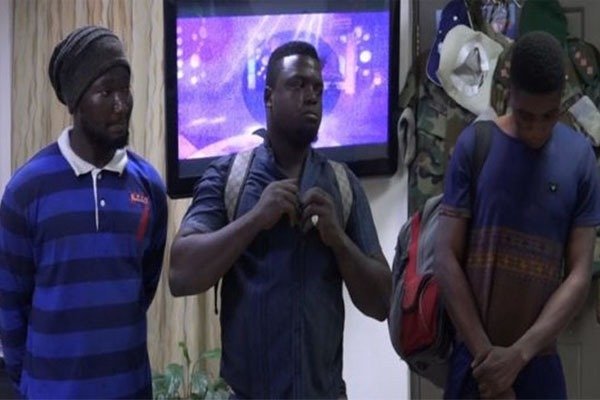 Three Nigerian made a failed stowaway attempt in a ship they believed was Spain-bound.
However, their plan failed when they were arrested by the Tema Port Authorities in Ghana.
The stowaways are Isaac Daniel, 32, Stephen Nuta, 28 and Kelvin Popoola, 26. According to reports, they managed to outsmart port security in Apapa Port, Nigeria and sneaked on board the vessel MV Unity, with the conviction that the vessel was headed towards Spain.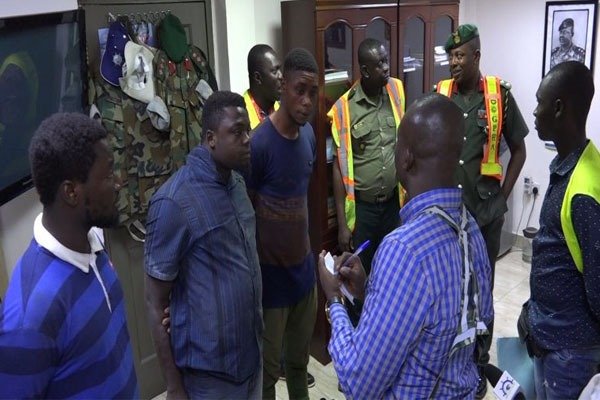 Unfortunately for Nigerian stowaways, the vessel was headed to Tema Port in Ghana to deliver general goods.
The security men at Tema Port spotted them hiding in a small space behind the vessel's propeller with a hammer, alcoholic beverages and provisions in their possession.
One of the arrested suspects, Isaac Daniel was discovered to be a repeat offender. He had previously been arrested for a similar offence in 2019.
The Nigerian stowaways are currently in police custody following their arrest.
Recall that 4  stowaways were recently jailed after they ran amok on one of the world's busiest container ship.  The men, from Nigeria and Liberia.  They were reported to have waved metal poles and threw faeces, urine and "infected" blood after being found hiding on the vessel in December 2018. All four were allegedly attempting to flee Nigeria for the UK when they boarded the 78,000-tonne Italian merchant ship.