Comedian Okey Bakassi's Daughter Captured Driving Him In Canada (VIDEO)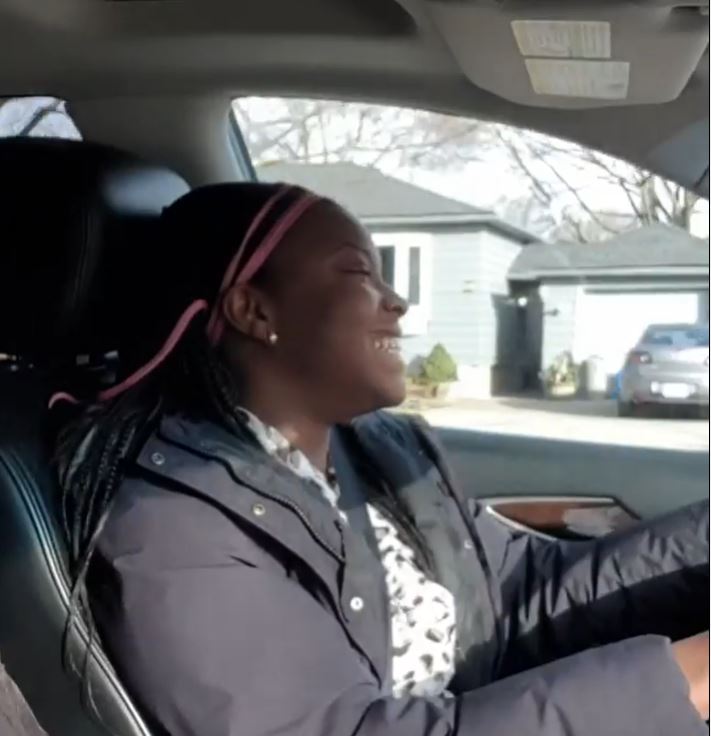 Comedian Okey Bakassi's Daughter Captured Driving Him In Canada
Okechukwu Anthony Onyegbule popularly known as Okey Bakassi is a Nigerian stand-up comedian and actor.
The Mbaise, Imo State-born comedian began entertainment during his school days at the Rivers State University of Science and Technology. He graduated with a degree in Agricultural Engineering.
After university, he moved to Lagos and thereafter met with popular movie producer and director, Zeb Ejiro.  In 1993, Ejiro gave him his first opportunity to appear on a network television production – 'Fortunes' where he played Nick, one of Johnson's bodyguards.
Okey has featured in at least 40 Nollywood movie productions.  In 2014, he won the "Best Actor in a Leading Role (Igbo)" category at the 2014 edition of the Best of Nollywood Awards for his role in the film Onye Ozi. He has since then moved fully into the Nigerian stand-up comedy scene. He is one of the trios that created the huge comedy platform Night of a Thousand Laughs in 1995 along movie makers Opa Williams and Reginald Ebere.
The 50-year-old Okey has proved to be a strong force in Nigeria's stand-up comedy industry. He is one of the rare breed of comedians who can take on audiences cutting across different social status without any pre-planned material or jokes.
Beyond comedy, Okey is also famous as a dotting family man. Though his family is based in Canada, he always ensures to find time to leave Nigeria to be with them.
In a recent video that he posted online, Okey captures a moment where his teenage daughter, Chidera, drives him around the town in a car.
Watch the video of Okey Bakassi's Daughter driving him below.