Multiple Accident At Sandfield Inward Law School In Lagos (Photos)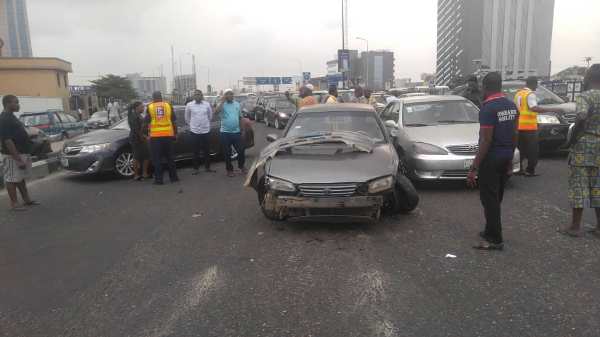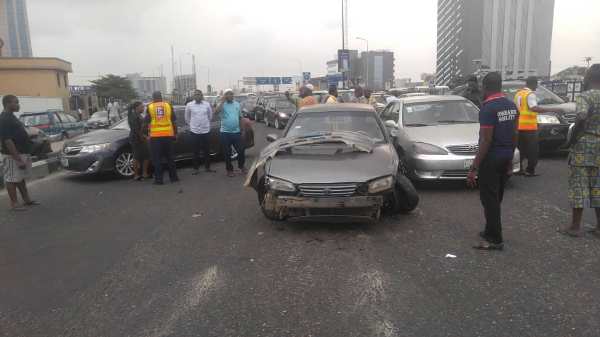 Just coming in, a multiple automobile accident occurred at Sandfield inwards Law School, at Victoria Island, Lagos.
Lastma did their possible best to get them off the road in order to prevent backlog.
The last of the vehicles involved in the multiple accident has been pushed to one side of the road for good traffic pending eventual evacuation.
Tow trucks eventually made it to the accident scene to tow the last car involved in the multiple accident.
See photos below;