N68bn Worth Of Cargo Exported Through Tin Can Port In The First Half Of 2019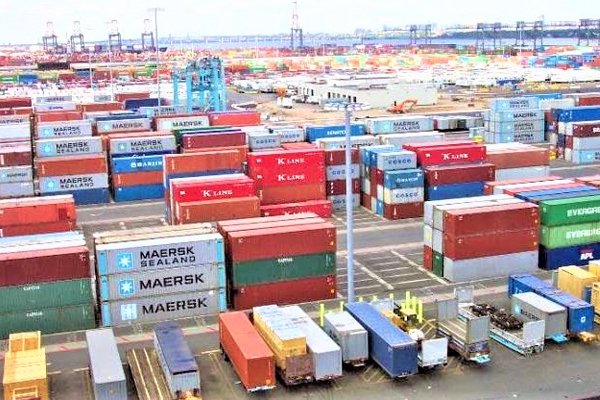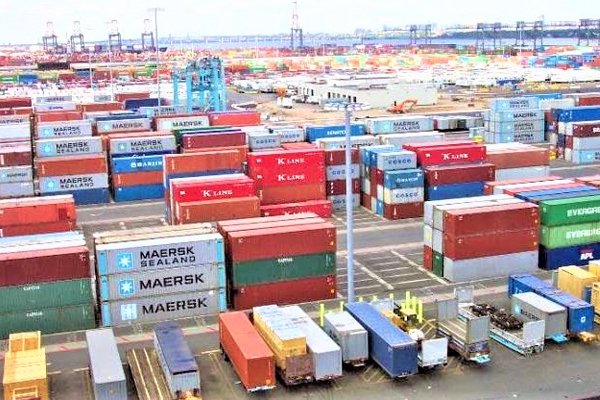 The Tin Can Island Area Command of the Nigeria Customs Service (NCS) said it recorded a total of 150,930.7 metric tonnes of export with Free on Board (FOB) value of N68 billion in the first half of 2019.
This is against 118,452.87 metric tonnes of export with FOB value of N63 Billion recorded in the corresponding period of 2018.
The Command, in a statement by its Public Relations Officer, Uche Ejesieme, said it also collected a total of N179.27 billion as revenue generated within the review period, representing 52 percent of the annual revenue target for the Command.
A comparative review of the preceding year 2018 indicated that the Command realized N6.761 billion higher than the figure for the same period last year which was N172.5 billion.
Controller of the Command, Comptroller Musa Baba said in the statement that the milestone recorded in the area of export is clearly indicative of awareness by stakeholders on the available opportunities inherent in export business and full automation of export processes.
He said, "Sequel to the urgent need for balance of trade through export, the command, during the period under review embarked on full automation of export procedures as a panacea for seamless transactions." stating that the Command will continue to sensitize and encourage would be exporters.
In the area of anti-smuggling, the Comptroller disclosed that the Command recorded seizures of 5/ 40ft and 4/ 20ft containers consisting of various un-custom goods during the period under review.
According to him, the seized goods include used tyres, used rims, bags of rice, cartons of Tramadol and other pharmaceuticals with a total Duty Paid Value N1.159 billion.
Musa said the Command will continue to ensure that examination and releasing officers remain proactive in the discharge of their statutory functions.
He added that the Command is also working out modalities for the use of barges in transferring cargo from the mother port to off dock terminals as part of effort towards reducing congestion and speed up cargo delivery.
"Generally speaking, it is instructive to note that the command has gone beyond revenue collection/generation, to creating an enabling environment for legitimate businesses to thrive in line with the Presidential mandate, with the resolve by the Command to achieve speedy clearance of cargo from the Ports and also reduce the cost of doing business.
"It is all these several factors that have projected the command as a hub and most business friendly with remarkable profile.
"In the same vein, efforts will remain in top gear towards the removal of bureaucratic bottlenecks and impediments in the trade value chain. Our ultimate aim is not just to key into the Presidential directives on Ease of Doing Business which is in line with World Customs Organization's (WCO) trade facilitation agenda but to be seen as being at the vanguard," he said.