N32m 2017 Benz E Class in Nigeria. Can a Nigerian man's love for Benz ever die?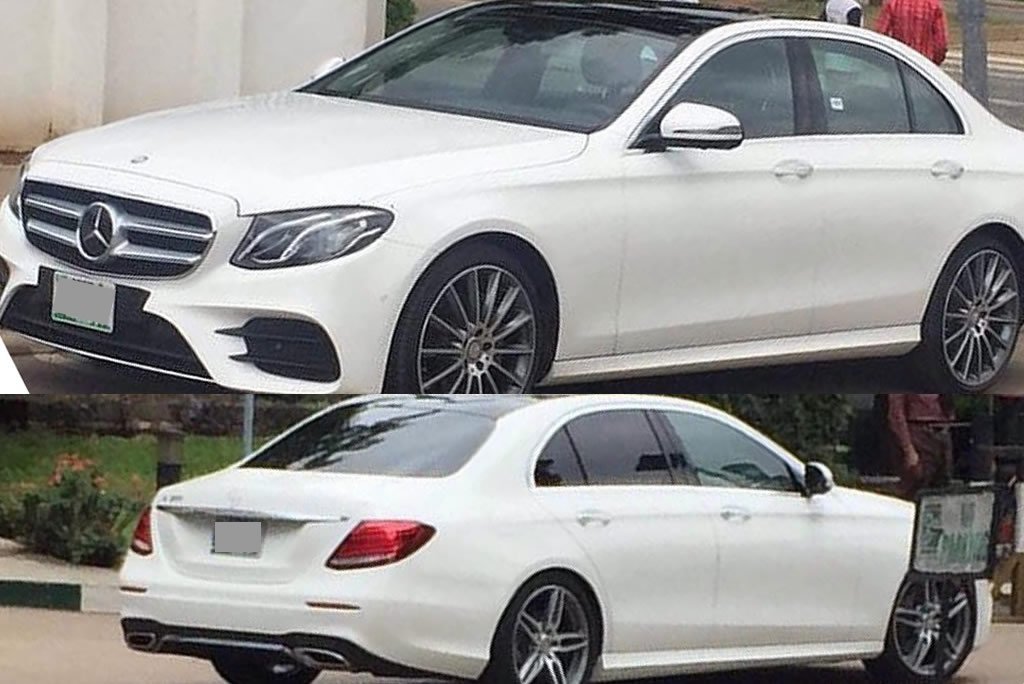 Show me a Nigerian who does not love cars and I will prove to you that the person is actually from Venice. This culture has been ingrained in us from childhood as we watched our Dads fantasize about the Regular Benz and our Uncles daydream about the Baby Benz..
Many cars like Daewoo Espero, Honda Legend, Volvo 240, Peugeot 504 and 505 have made it to the spotlight in the Nigerian automotive industry but non of these car manufacturers have been able to stand the test of time. On the other hand, Mercedes Benz has held Nigerians by the jugular to the extent that we will embrace anything they produce even if it's a wheel barrow.
These 2017 E 300 with estimated landing costs of N32 million were spotted in Nigeria and it is surprising that they have become increasingly common on our roads despite still being scarce on American and Canadian roads. Some of us will say it's not even 2017 yet while others will say they will never buy it because it's too expensive. However, I assure you that a 5 minute cruise in this Benzer will make you have a repentant heart.
This car is overwhelmed with the following amazing features that it leaves its owners unhappy when they get to their destinations:
Active Lane Change Assist: This innovation allows the driver to execute a lane change automatically, simply by activating a turn signal for a sufficient number of seconds.
Automated Parking: A car that can steer itself into a parking space is no longer news, but the E-class ups the wow factor by parking itself while the "driver" stands outside of the vehicle.
Cell Phone as Car Key: This is called a "digital key". It allows your mobile phone to act as the remote key. That means your smartphone will lock and unlock the doors as well as start the car engine.
64-color LED ambient lighting: A network of LEDs creates an atmosphere that suits any mood.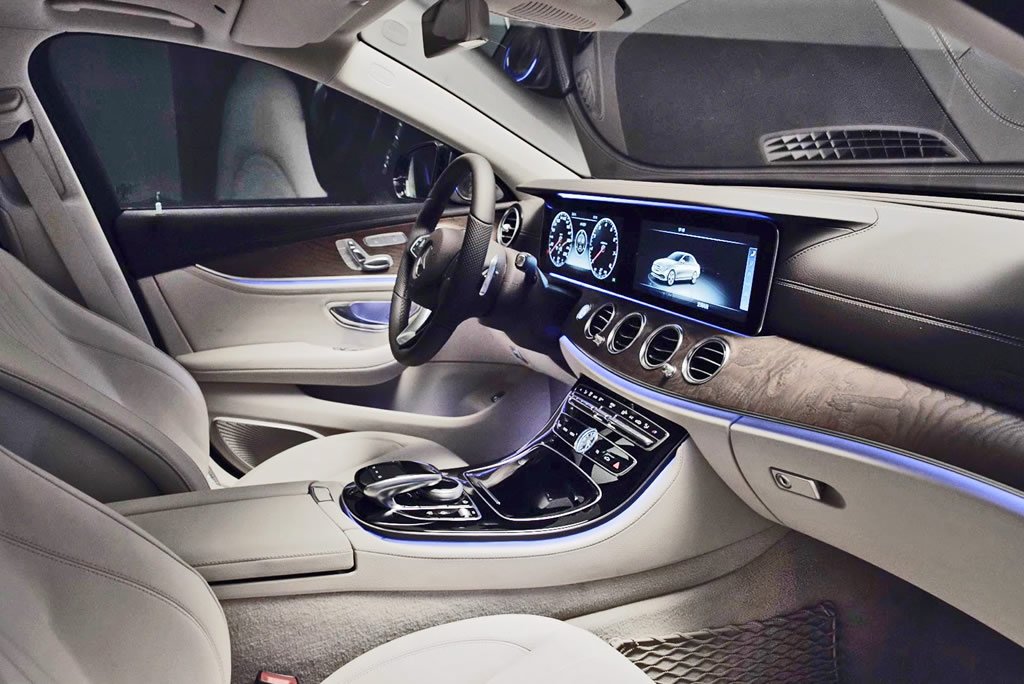 Hands-Free Access: It lets you open or close the power trunk with a gentle "kick" of your foot under the rear bumper.
Active multicontour front seats with massage: The front seat has eight massage programs that can soothe and rejuvenate your back and shoulders, including two spa-like "hot stone" massages, plus an "active workout" program to help strengthen your back and leg muscles.
Head-Up Display: This high-resolution readout places useful information in the driver's natural field of vision, with minimal "eyes off the road."
12.3-inch widescreen instrument cluster: Just take a look at the picture which shows the dashboard of the E Class and tell us if you like the high resolution touch screen you see.
Remote Start via mbrace Mobile App: You can call your car to start its engine even from the comfort of your living room. This will allow the AC to keep the interior cool in preparation for your grand arrival. You can also honk you horn, operate the lights, run diagnostics scan and find your vehicle with this mbrace app.
Car-to-X Communication: In the future, cars will be able to communicate with each other over the airwaves. In the E-Class, the future starts today. With its industry-leading Car-to-X Communication, every new E-Class can send messages to one another.
Dynamic Select: This enables you to switch your car between four modes (ECO, Comfort, Sport and Sport+). This is like having a 4 in 1 car which can help economize your fuel like the Toyota Yaris, provide comfort like the Rolls Royce as well as turbo on the race track like the Lamborghini Aventador.
Other features are 9 speed automatic transmission, Panoramic roof, Illuminated Star, Logo Projector, NFC wireless charging, Power rear-window sunshade, Household-type 115V power outlet, ECO Start/Stop system amongst others.