₦90m Flyboard Strapped To Feet Wows The French President. Outruns A Lamborghini Huracan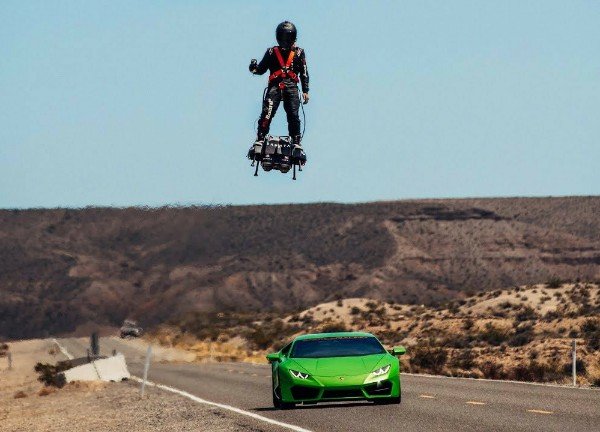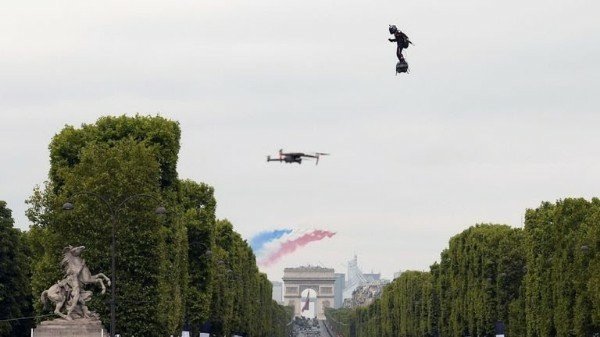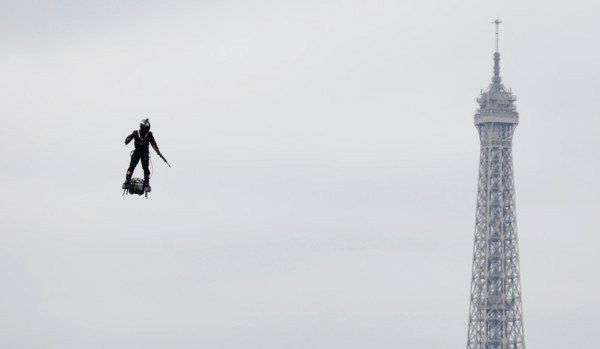 French inventor and entrepreneur Franky Zapata wants us to see the future of faster transportation as he pilots his jet powered aerial vehicle, which he calls the Flyboard Air, during this month's Bastille Day celebrations in Paris, France.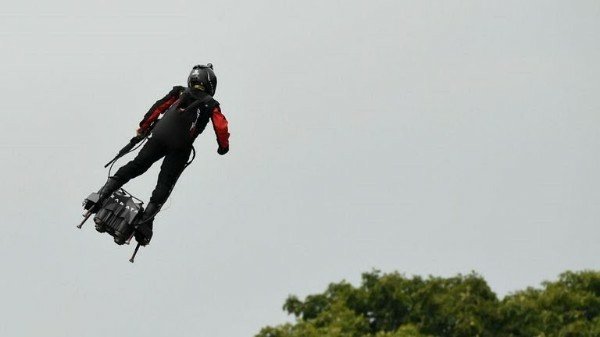 In the short clip above, the CEO of Zapata is seen soaring 9 meters in the air on his Flyboard and dazzling the crowd which includes the French president Emmanuel Macron and German Chancellor, Angela Merkel.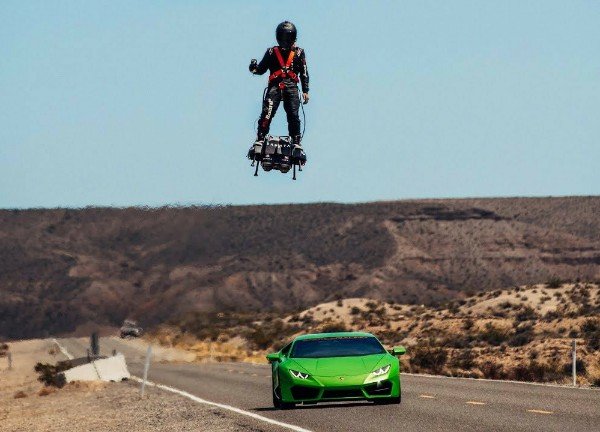 The Flyboard Air, which has a top speed of 103 mph and will fly for almost 30 minutes before refueling, was also seen stalking a green Lamborghini Huracan in the latter part of the clip.
Zapata hopes the Flyboard Air, which currently costs around $250k or about ₦90million, will be useful to beat traffic, for medical, military, fire, and industrial teams as well.
Just Imagine Yourself Soaring Above Some Of The Ever Congested Roads In Nigeria. What Do You Think?