Next Generation Porsche 718 Cayman And Boxster Will Be Electric, Set For 2025 Launch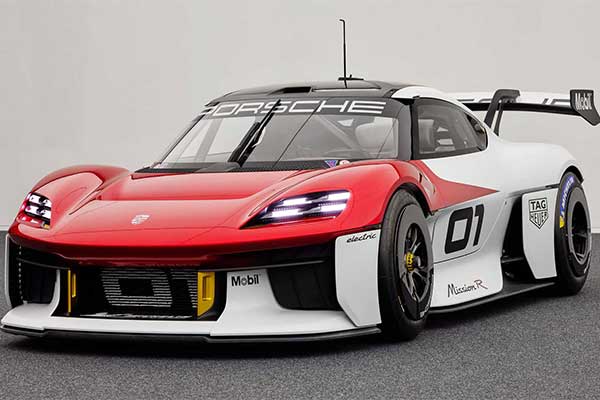 Porsche's third EV model and first electric two-seater will be the next 718, the company has confirmed. While the 911 isn't expected to adopt EV technology until the end of the decade, the next-generation Boxster and Cayman will be exclusively battery-powered when they arrive as 2025 models in late 2024, a year after the Macan EV.
The zero-emissions 718 duo will be the firm's first cars on the Premium Platform Electric. PPE is being developed with Audi, which will be launching its equivalent Q6 E-Tron. In addition, the Four Rings are preparing an A6 E-Tron without an ICE, complete with a wagon derivative previewed earlier this week by a stunning Avant concept.
An earlier report claims that the Mission R concept (pictured) introduced in 2021 quietly previewed the electric two-seater. Again offered as a coupe and as a convertible, the next-generation 718 will look like a toned-down version of the concept, which was created with track use in mind, and it will be built on a purpose-designed platform in a bid to keep weight in check.
The Mission R concept is a dual motor unit that is spilt into a 429-horsepower motor power the front wheels, and a 644-horsepower unit powers the rear.  The combined output is 1,073 horsepower. Each motor features oil cooling lines within the stator windings for improved cooling and power lost to heat. The car itself, despite having an 82-kWh battery pack, weighs in at a pretty reasonable 3,307 pounds. Porsche claims it can get to 62 mph in 2.5 seconds, and its top speed is 186 mph
Although Porsche is investing in clean fuel technology that could extend the life of the combustion engine, almost 40 percent of Porsche's 2021 output was electrified in some way, and it wants fully electric cars and PHEVs to account for 50 percent of its global sales by 2025, raising to 80 percent by 2030.