Nissan Skyline GTR Owned By Paul Walker Costs As Much As A Phantom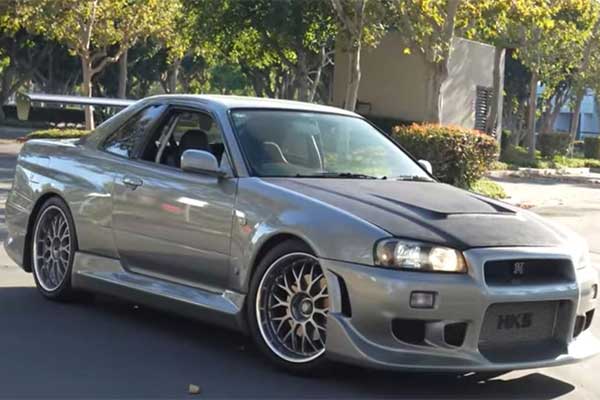 The late Hollywood actor is an avid car collector and one of his Nissan Skyline GTR type R34 is up for auction at a staggering price. Paul Walker used the car in the 2Fast and 2Furious film and its the Spec-V model which is heavily modified. The market value of this particular model goes for $400,000 (₦152m before tax) taking it near supercar price tag or even as costly as a Rolls Royce Phantom.
Although the car belongs to the Actor, he actually purchased it from Craig Lieberman who was working as the technical advisor for the movie. Craig actually loaned the car to Paul for the movie and Paul fell in love with the car and decided to buy it from Lieberman. The car comes fitted with a carbon fibre hood and rear wing, which pair nicely with the grey paint. In addition, under the hood is a nice assortment of bolt-ons like a carbon fibre strut tower brace, HKS turbo system, etc.
It is powered by a 2.8-litre turbocharged inline 6 with a 330hp, 6-speed manual and an all-wheel-drive system. This isn't the only car Paul has that has been auctioned as some time ago his 1991 BMW M3 was sold for a large sum.
Can You buy this Nissan Skyline GTR for that huge amount of money? Tell us in the comment section below.