Nissan Uses 148 New And Used LEAF Electric Car Batteries To Power Dutch Stadium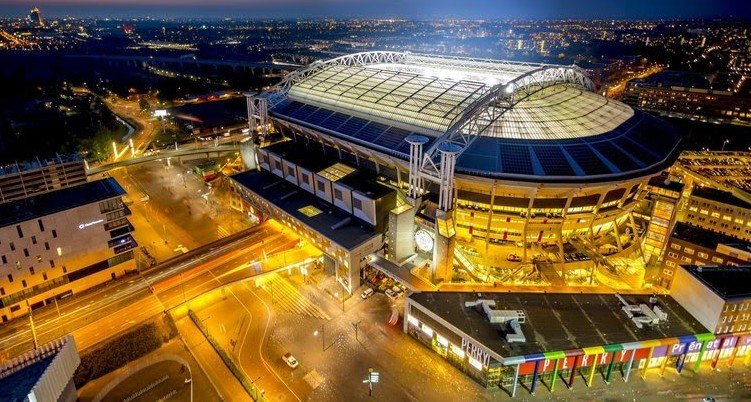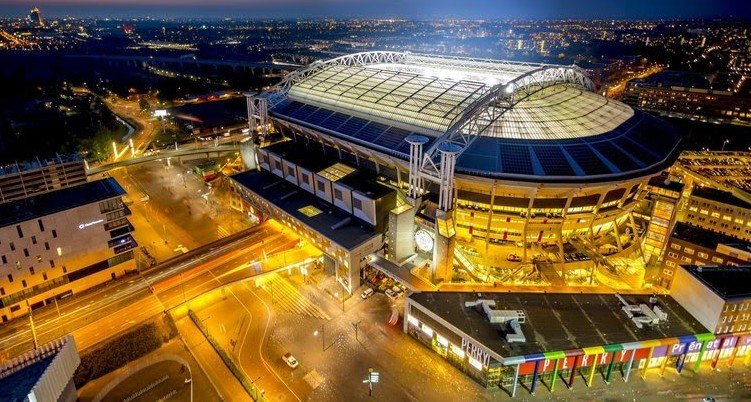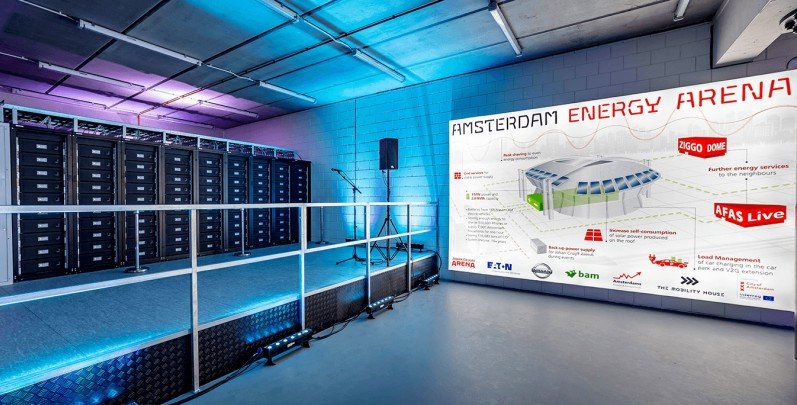 Nissan has demonstrated a way of reusing old electric car batteries by using used Leaf electric car battery packs to install an equivalent of 3 MW (2.8 MWh) of energy storage system at Amsterdam's Johan Cruijff AreNa .
Their 148 (63 used and 85 new) Nissan Leaf Electric car batteries will work with Eaton power converters to provide a more sustainable method of powering the stadium .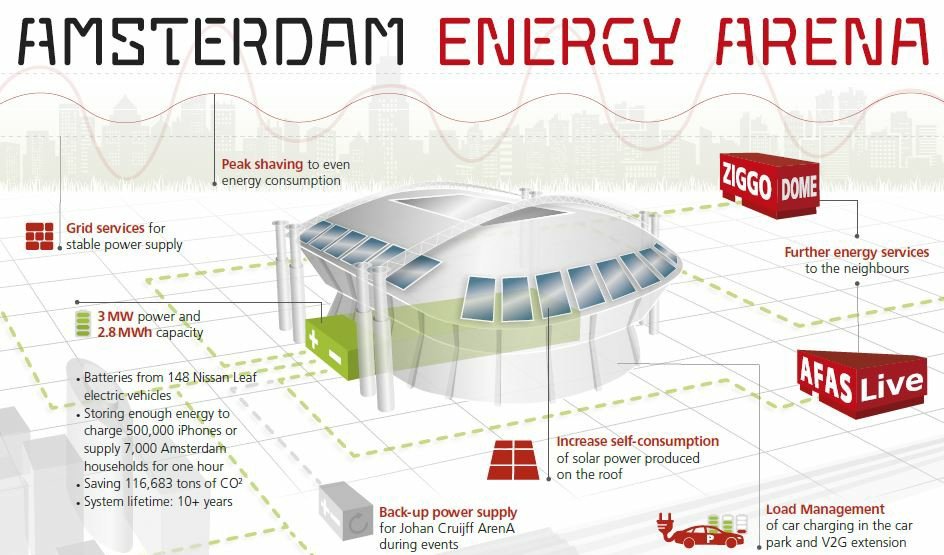 The 54,033 capacity home of AFC Ajax football club and Netherlands national football team also has 4,200 solar panels on its roof that can also generate enough power for later use.
The battery powered storage will be used as a backup in case of power outages and also during periods of heavy power use. The stadium want to reduce its reliance on diesel generators and strain on the National grid during.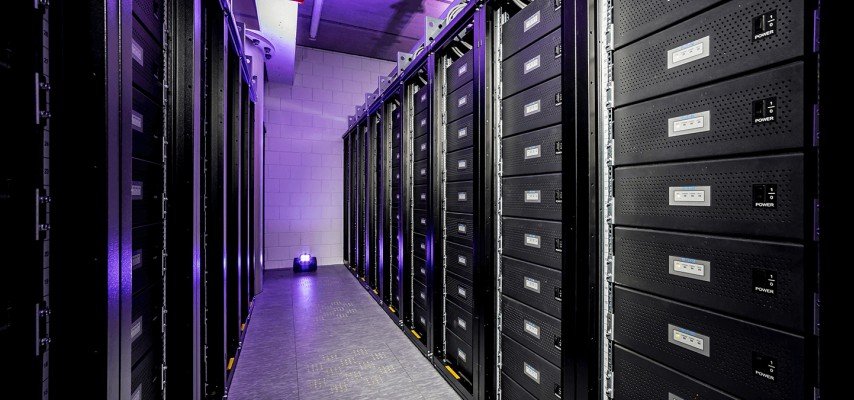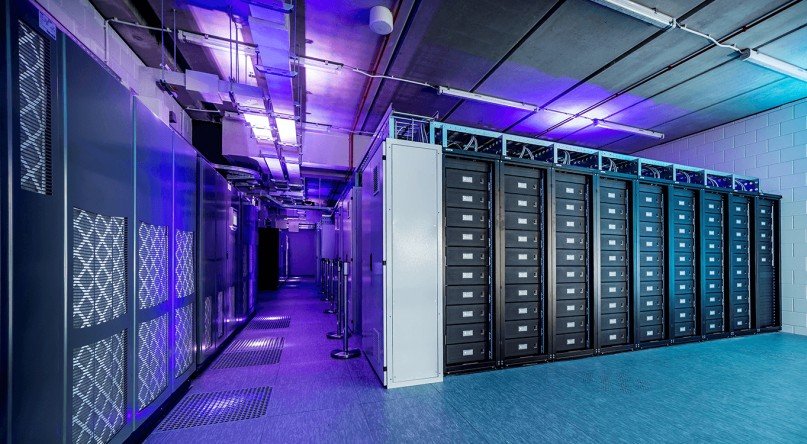 Managing Director of Nissan Energy said:
"We are delighted to be part of the Europe's largest energy storage system developed for a commercial building.
Thanks to the Johan Cruijff Arena we can demonstrate today that re-purposing the batteries of Nissan electric vehicles can contribute to make the whole energy system more efficient and sustainable.
We are putting our electric ecosystem at the heart of a sustainable future, transforming the way we drive and also transforming the way we live".
Nissan is not the only Auto maker reusing old Electric cars batteries. Chevrolet also used old Volt car batteries as backup power supply at one of its data centers.
Nigerians will surely embrace electric cars in the nearest future and even after the batteries has degraded too much for automotive use, it can still be used together with inverters to power our homes.
What do you think?