Number Plate Slogan Of The 36 States And Capital In Nigeria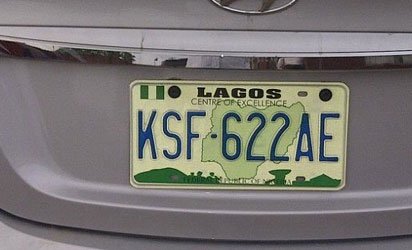 Number Plate Slogan Of The 36 States And Capital In Nigeria.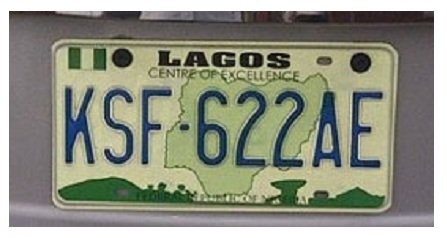 A vehicle number plate, also known as vehicle registration plate,  is a metal attached to a vehicle for the purpose of identification. Every number plate used in Nigeria is registered in a particular state. And Each state is made up up various local government areas in which a car can be registered.  To get a genuine number plate, you have to go to these Plate Number Centers Approved By FRSC.
However, the Nigerian vehicle number plates currently used were introduced in 1992 and revised in 2011. Nigeria and Liberia adopted the North American Standard unlike other countries that chose the Europen standard.
Each state in Nigeria has their slogan written on the number plate. Below are the various states and their unique slogan.
Abia = GOD'S OWN STATE
Abuja = CENTRE OF UNITY
Adamawa = LAND OF DAIRY or LAND OF BEAUTY
Akwa Ibom = THE LAND OF PROMISE
Anambra = LIGHT OF THE NATION or HOME FOR ALL
Bauchi = PEARL OF TOURISM
Bayelsa = THE GLORY OF ALL LANDS
Benue = FOOD BASKET OF THE NATION or THE FOOD OF THE NATION
Borno = HOME OF PEACE
Cross River = THE PEOPLE'S PARADISE
Delta = THE BIG HEART
Ebonyi = SALT OF THE NATION
Edo = THE HEARTBEAT OF NIGERIA or HEART OF THE NATION
Ekiti = FOUNTAIN OF KNOWLEDGE or LAND OF HONOUR
Enugu = COAL CITY STATE
Gombe = JEWEL OF THE SAVANNAH
Imo = EASTERN HEART LAND
Jigawa = A NEW WORLD
Kaduna = CENTRE OF LEARNING or LIBERAL STATE
Kano = CENTRE OF COMMERCE
Katsina = HOME OF HOSPITALITY
Kebbi = LAND OF EQUITY
Kogi = THE CONFLUENCE STATE
Kwara = STATE OF HARMONY
Lagos = CENTRE OF EXCELLENCE
Nasarawa = HOME OF SOLID MINERALS
Niger = THE POWER STATE
Ogun = THE GATEWAY STATE
Ondo = SUNSHINE STATE
Osun = LAND OF VIRTUE or STATE OF LIVING SPRING
Oyo = PACE SETTER STATE
Plateau = HOME OF PEACE AND TOURISM
Rivers = TREASURE BASE OF THE NATION
Sokoto = SEAT OF THE CALIPHATE or SARAKUNAN DAULAR USMANIYYA
Taraba = NATURE'S GIFT TO THE NATION
Yobe = PRIDE OF THE SAHEL
Zamfara = FARMING IS OUR PRIDE
The license plates are generally white and the number itself is imprinted in blue. The background consists of an outline of a map of Nigeria. The top left corner bears the Nigerian flag or the coat of arm.