Enugu State Plate Number Codes And What They Mean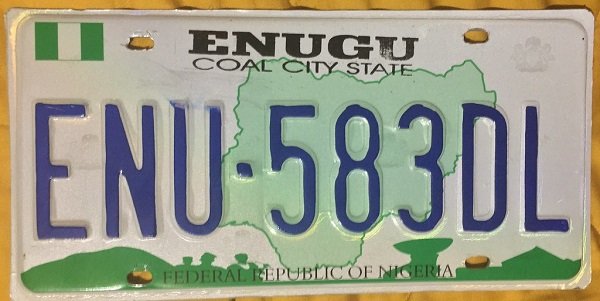 Enugu State Plate Number Codes And What They Mean.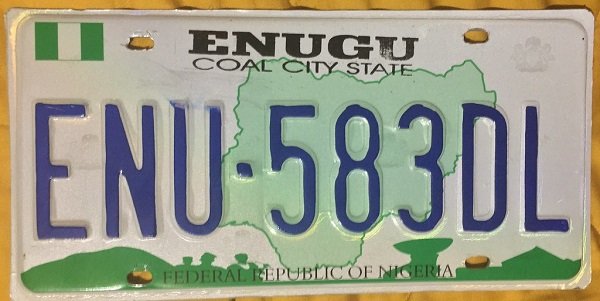 Have you ever seen the codes and numbers written on Enugu state number plates and wondered what they mean? If you have, you're on the right place to get answers. Autojosh is here for you!
Every state in Nigeria has their various plate number codes. These codes engraved on plate numbers have what they mean.
The first three letters on every number plate indicate the Local Government Area of registration of the vehicle. This is then followed by three digits and two letters.
The following first three letters you see on any Enugu plate number indicates the Local Government area in which the vehicle was registered.
AWG = Awgu, Enugu (Awgu)
AGN = Nkanu (Agbani)
AGW = Ezeagu (Aguobu-Owa)

AWG = Awgu (Awgu)

BBG = Igbo-Eze (Ibagwa-Aka)

ENU = Enugu North(Enugu)

ENZ = Igbo-Eze North(Enugu-Ezike)

GBD = Igbo-Etiti (Ogbede)

JRV = Oji-River (Oji-River)

KEM = Isi-Uzo (Ikem)

NSK = Nsukka, (Nsukka)

UDD = Udi, Enugu (Udi)

UMU = Uzo-Uwani (Umulona)

UWN = Enugu South (Uwani)
The Nigerian vehicle number plates currently used were introduced in 1992 and revised in 2011. Nigeria and Liberia adopted the North American Standard unlike other countries that chose the Europen standard.
The license plates are generally white and the number itself is imprinted in blue. The background consists of an outline of a map of Nigeria. The top left corner bears the Nigerian flag or the coat of arm. The state name and slogan is displayed at the top centre of the plate, and the "Federal Republic of Nigeria" is written at the bottom.
Did we miss any of the Enugu state code? Kindly let us know using the comment section.