New Carrier "United Nigeria Airline" Launches, Makes Enugu Its Operation Base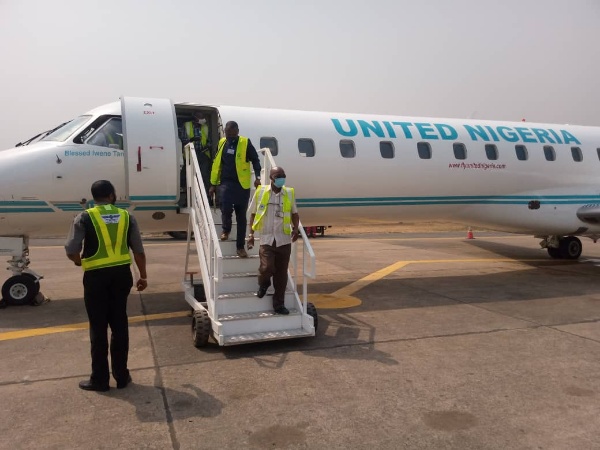 New carrier, United Nigeria Airline, launches with a demo flight to Akanu Ibiam International Airport, as it makes Enugu its base operation. 
United Nigeria Airline has launched its operations with a demo flight to Akanu Ibiam International Airport on Wednesday as the new carrier makes Enugu State its base operation.
The United Nigeria Airline demo flight touched down at the Airport Wednesday afternoon, amidst jubilation by passengers and stakeholders.
According to reports, the arrival of the new carrier has brought the number of airlines operating from the airport to 7.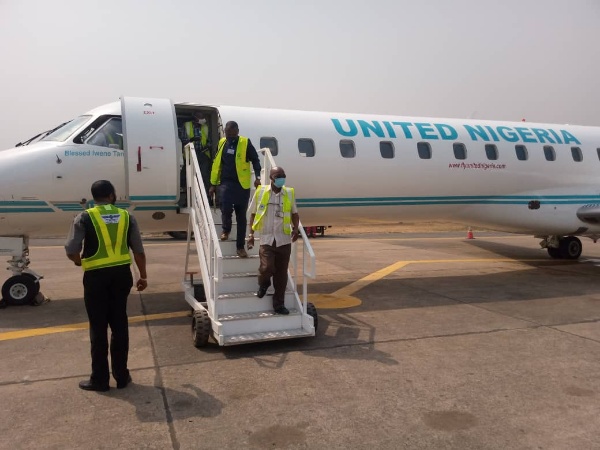 Speaking after the demo flight, the Manager, Akanu Ibiam International Airport, Mrs. Cecilia Oguama, said the development would boost activities within and outside the Airport.
She said, "we are glad for the increase of flight operations, increase of passengers too. It will affect our revenue positively because with this flight now, we have almost 7 domestic airlines.
"So, passengers will have more choice, they are starting with Lagos and Abuja and I know very soon, they will expand to other routes.
"My expectation is that they will bring excellency on board, they will bring timeliness on board and they will improve generally on the system."
Also speaking, Mr. Victor Egbo, HOD Commercial, Akanu Ibiam International Airport, re-echoed the joy shared by the Airport Manager.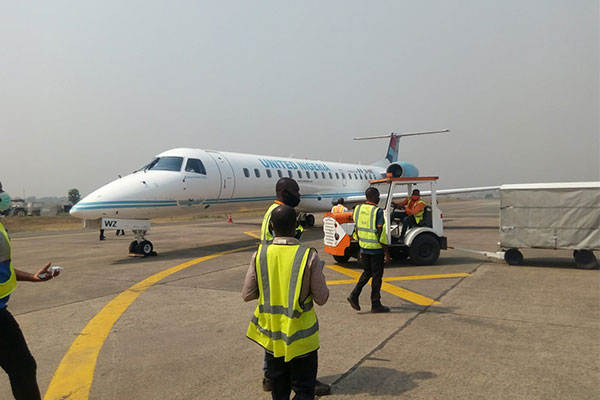 Egbo said, "This is a whole gamut of revenue source for us; overtime we had just about two airlines operating from Enugu. Just now today, having an additional airline, we have at least an additional 10 percent of our annual revenue, aeronautic revenue source.
"It is a very big thing for us. And also for Enugu and the people of the South-East, this comes with a general improvement on the economy.
"This airport will also be hosting this airline as its home base, we have not had anything like that in the recent past.