Adani Bridge In Enugu Collapses As Fully-loaded Truck Tries To Cross It (Pictures)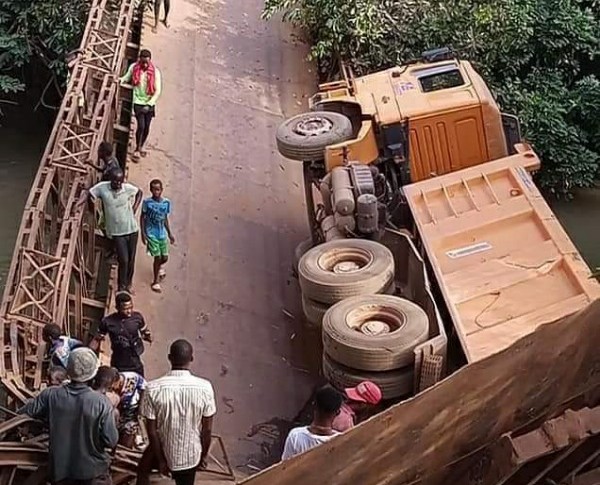 Adani Bridge in Enugu State collapses as 10-wheeler truck laden with 25-tonnes chippings tries to cross the old structure.
The overturned truck, still hanging on the collapse portion of the bridge, spilled part of its contents into the river below.
A link-bridge in Enugu State called the Adani bridge has collapsed when a 10-wheeler loaded with building materials – stones to be precise – was passing through it.
According to reports, the stone-laden truck was crossing the bridge when the structure caved in, spilling parts of its 25-tonnes chippings into the river below. The vehicle's combined weight was obviously too much for the old structure to take.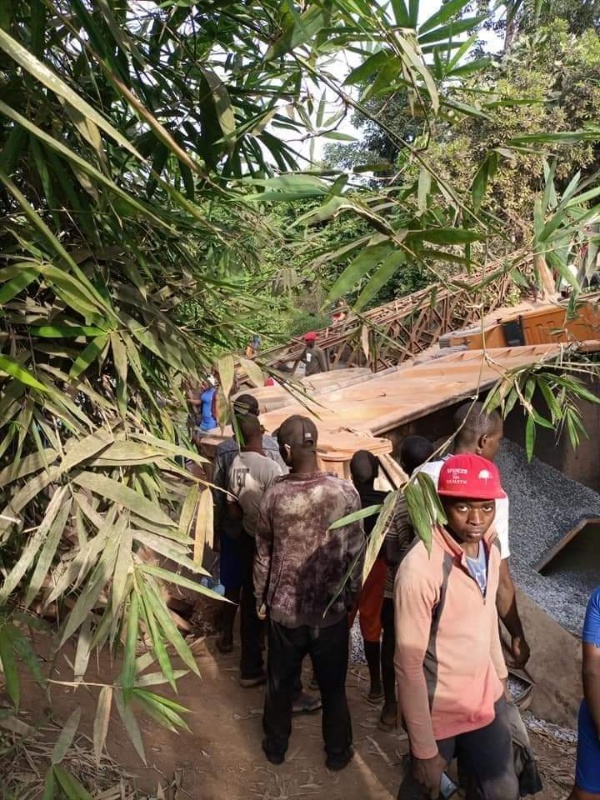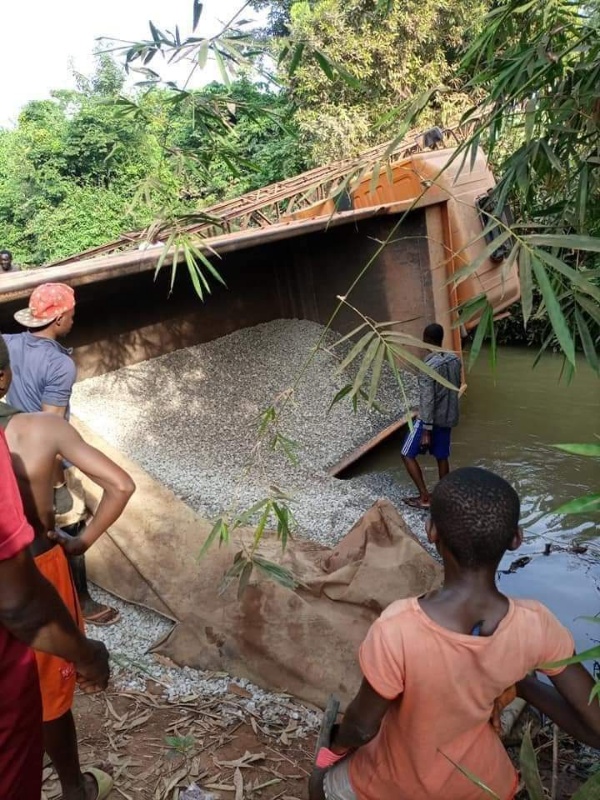 Images shared online shows a part of the overturned truck lying on the collapse portion of the bridge while another part leans towards the low flowing river.
The pictures shared by "Enugu Deserves Better" on its facebook page provided no details whether there were casualties during the incident.
Picture Credits : Enugu Deserves Better