Meet Ofodile Anulika, The Female That Produced Nigeria's First Military Unmanned Aerial Vehicle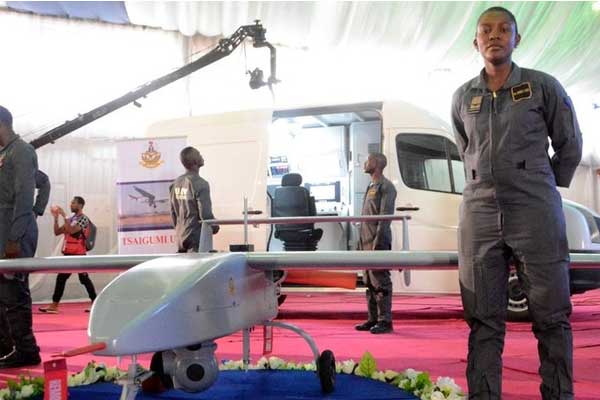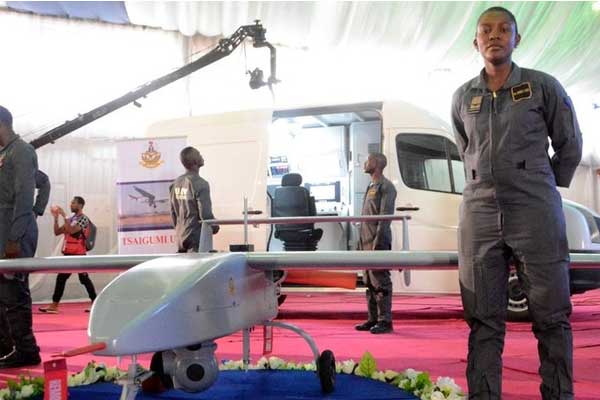 Meet Flight Lieutenant Ofodile Nkemdilim Anulika.
She is the only female in the team of the Nigerian Air Force aerospace engineers that designed the Tsaigumi Tactical UAV.
The Tsaigumi Tactical UAV is Nigeria's first indigenously produced military-grade Unmanned Aerial Vehicle.
This remotely piloted aircraft, Tsaigumi Tactical UAV, was produced in 2018. The intention of the vehicle is to be used for ISR operations in land and sea domains.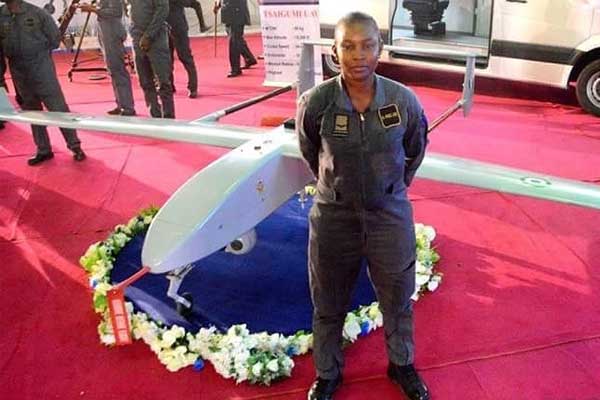 It could also be used for policing operations, disaster management, convoy protection, maritime patrol, pipeline and power line monitoring as well as mapping and border patrol duties.
The Tsaigumi UAV was produced in collaboration with UAVision of Portugal.
Ofodile Anulika is also the chief avionic specialist on the "Amebo" UAV", a drone built by NAF Engineers to train drone pilots.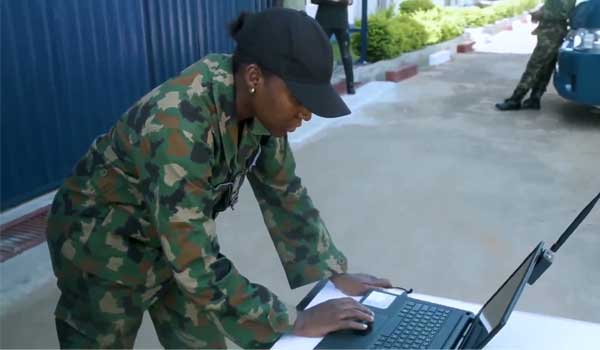 The 31-year-old lieutenant graduated from Covenant University in 2009 where she read Electrical and Electronics Engineering.  She later went on to get a PhD in Control Engineering from the University of Leicester in England.
She worked on the avionics section of the team given her background in aircraft control engineering.
In an interview, she described her experience working with the team as enjoyable. She also described other engineers on the team as 'really smart.'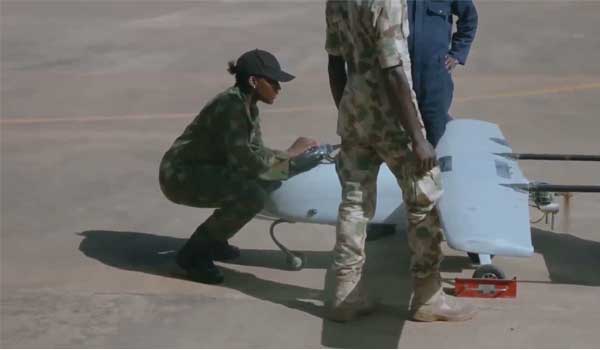 Her words: "I am happy to have worked under such a team of innovative people. We seem to have collaborated nicely. Everything we've done has resulted in the aircraft that was inducted including its ground control station.
"The avionics team have done quite a lot to get the aircraft to where it is, including the structures team – those that designed the body of the aircraft itself.
"I do hope that we do get a chance to get some more people with such caliber of knowledge and experience to work with us in the future to upgrade into the new that will be worked on."
Asked if there is more to come from the team, Ofodile answered in the affirmative, adding that, "I do hope we can get all the resources and help we can get."
Ofodile Anulika is currently an aerospace engineer in the Nigerian Air Force.