OndoGuber2020: Boat Conveying INEC Staff And Election Materials Capsize (VIDEO)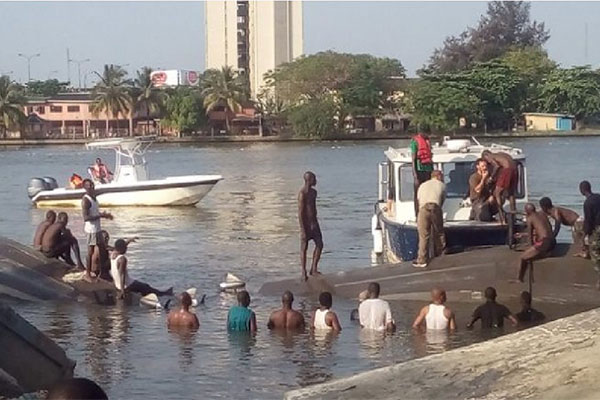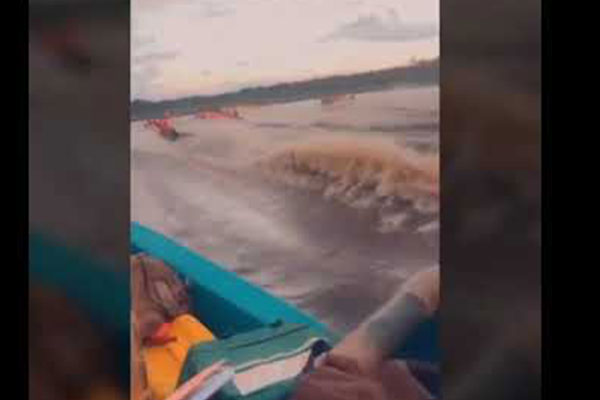 As Ondo State residents file out to decide who paddles the ship of the State for the next four years, a boat transporting INEC ad-hoc staff, election materials, and observers has capsized in the Ilaje area of Ondo State.
The video below shows all the occupants struggling to save their lives amidst the troubled waters. Also, some were struggling to swim their way to the bank of the river.
VIDEO
The number of occupants cannot be readily determined for now. However, there are no casualties as rescue efforts are already ongoing.
This is coming after months of rigorous preparation by the Independent National Electoral Commission (INEC). This includes months of campaigns by political parties and their candidates. The Ondo State governorship election holds today.
Residents are to gather at different polling units within the state. This is to determine who will govern them for another four years. It is either the continuity of the incumbent governor, Rotimi Akeredolu, or the election of a new governor from a different party.
INEC has announced that there will be names of 17 political parties on the ballot papers only. However, three are major contenders.
One of the contenders is Mr. Akeredolu of the ruling All Progressives Congress (APC). The other two are Eyitayo Jegede of the Peoples Democratic Party (PDP) and Agboola Ajayi of the Zenith Labour Party (ZLP).