One Of The Largest In US History: 15,500 Kilos of Cocaine, Worth ₦396b, Seized At Philadelphia Port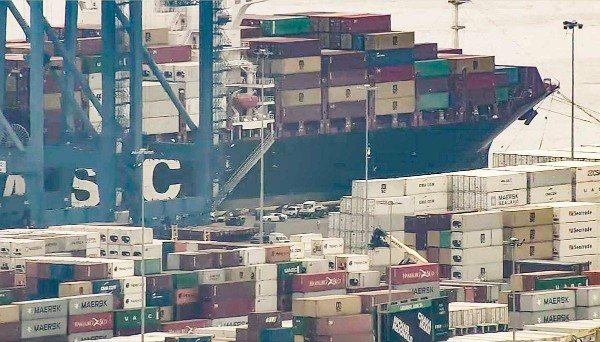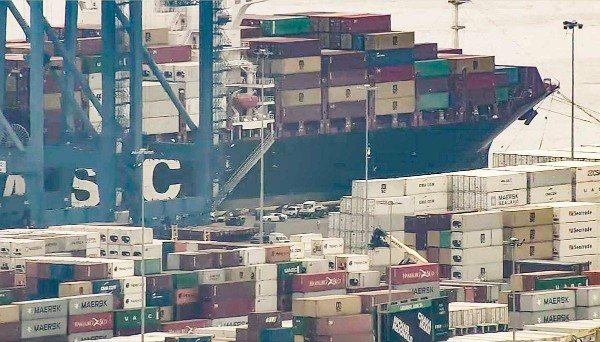 7 shipping containers full of illegal drugs have been found and seized by federal authorities at a Philadelphia port in what federal authorities describe as the largest seizure in the region's history.
A senior law enforcement official said more than 15,500 kilos (33,000 pounds) of cocaine were found aboard 1,030-foot Liberian-flagged cargo ship, the MSC Gayane, that previously stopped in Colombia, Chile, Panama and the Bahamas.
Sources said the ship, which is believed to contained enough cocaine to that can kill thousands of people, was not meant for Philadelphia but instead for the Netherlands and France.
In addition to cocaine, containers were filled with wine, paperboard, vegetable extracts and dried nuts from all over the world. They were destined for Ireland, Nigeria, South Africa, Lebanon, India and Haiti.
6 members of the ship's crew have been arrested and charged with violating federal narcotic smuggling laws. Each of them (none of them American citizens) face life in prison.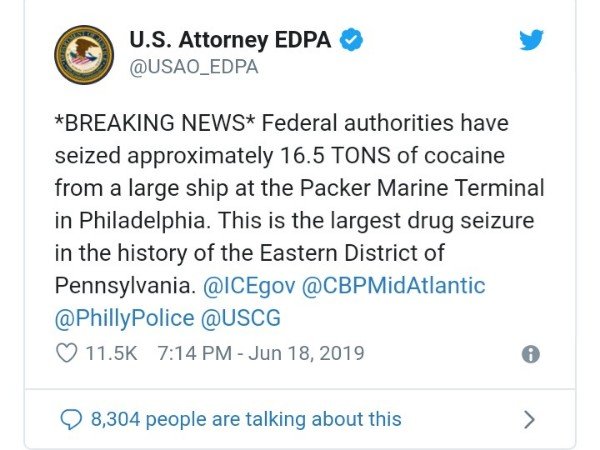 According to tweets of the U.S. Attorney's Office, the massive cache of drugs, one the largest in the 230-history of U.S. Customs and Border Protection, is estimated to have a street value of $1.1 billion or about ₦396 billion.