Passenger Strips Naked In Public, To Protest Bus Driver's Arrest (PHOTO)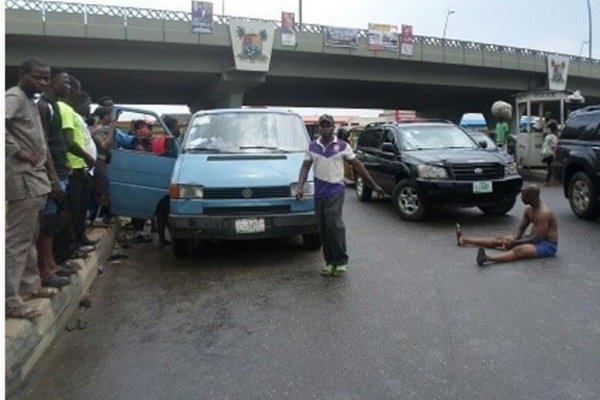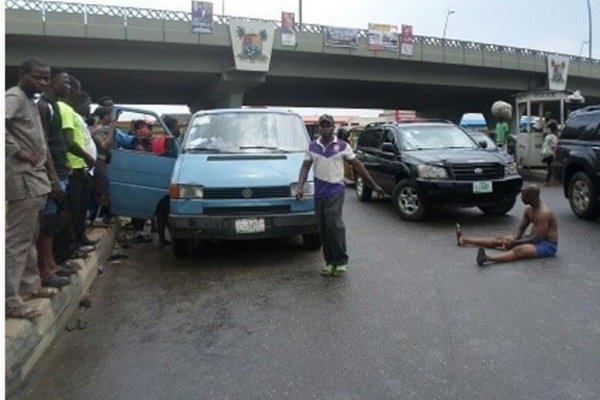 A passenger in a commercial bus, in solidarity with the driver of a bus we was commuting in, strip himself naked to protest the driver's arrest.
The protesting passenger sat half nude right at the middle of busy road in Lagos to drive home is agitation.
The bus driver was arrested by officials of the by police traffic warden for alleged disobedience to a traffic light. The incidence occurred at the Abule-Egba expressway intersection in Lagos.
Photocredit: Gistmore.com