Professional Thieves Strip Mercedes Down Outside Owner's Home, Steals Doors, Bonnet, Boot, Wheels And Seats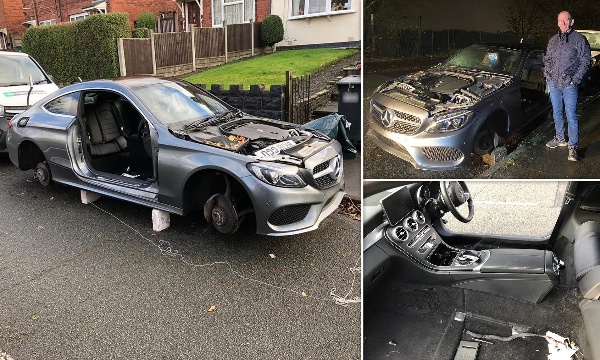 Professional thieves strip Mercedes down outside owner's home, steals doors, bonnet, boot, central console, all-wheels and seats.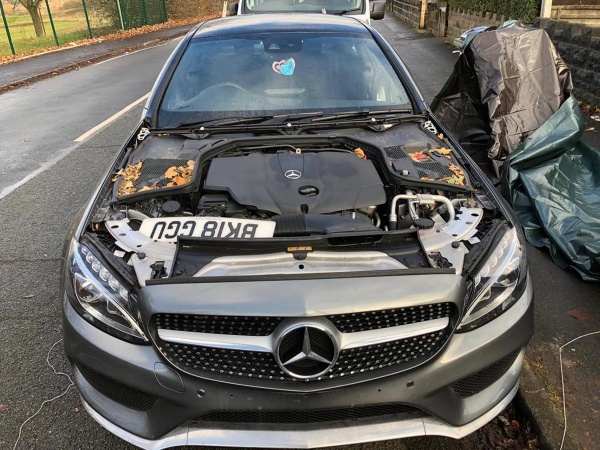 Professional thieves have written off a couple's 2018 Mercedes-AMG C-Class after stripping the car of it's doors, bonnet, boot, wheels and seats.
The incident reportedly happened whilst the owners slept just meters away from where the car was parked in West Bromwich, West Midlands.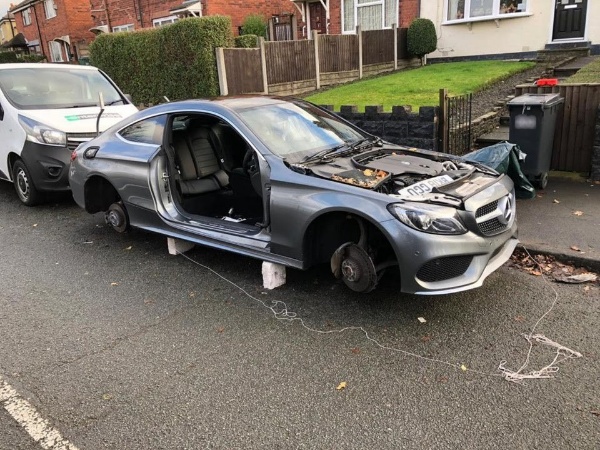 The owner, business owner Paul Hampton, was stunned in the morning when he discovered that his C-Class had been methodically stripped bare for parts.
He and his wife initially thought the car had been 'smashed up' after they were woken at 5am by a neighbour who told them to 'take a look at their car'.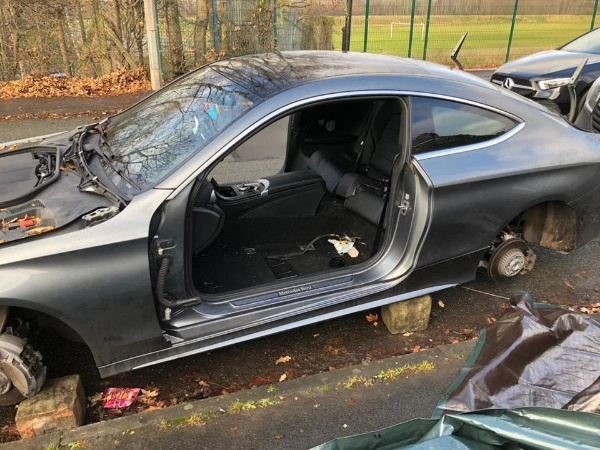 Parts stolen from the Mercedes includes bonnet, boot lid, central console, both driver and passenger doors and both front seats. All four wheels were also carted away, leaving the car sitting on bricks.
Mr Hampton said he got the two-door coupe in April 2018 on hire purchase. The car, fitted with tracker to avoid theft, was due to be worth £16,500 at the end of March 2021.
He however added that the damage worth at least £14,000 has left the car written off by his insurance company.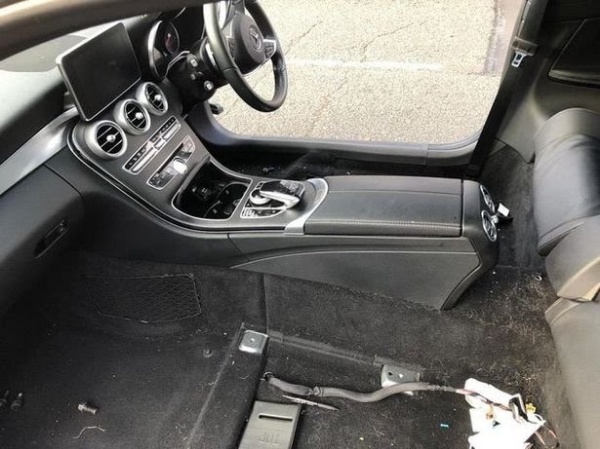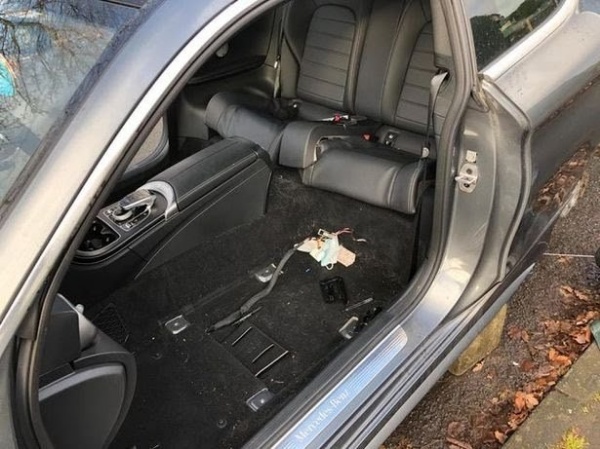 Mr Hampton said:
"When I stepped outside the front door, I just couldn't believe what I was seeing. They hadn't damaged any panels, it's just been stripped bare.
"These are professionals and appear to work in teams of five or six to cut the time down."
He added that :
"Each person has their own job. They didn't just cut the wires in the doors, they unclipped the connectors to avoid damaging it. They've left the remaining parts in perfect condition.
"They didn't leave any fingerprints because they'd worn latex gloves and it probably didn't take them long to get everything off as they're not your average car thieves."