Range Rover On Serious Fire Close To Third Mainland Bridge Lagos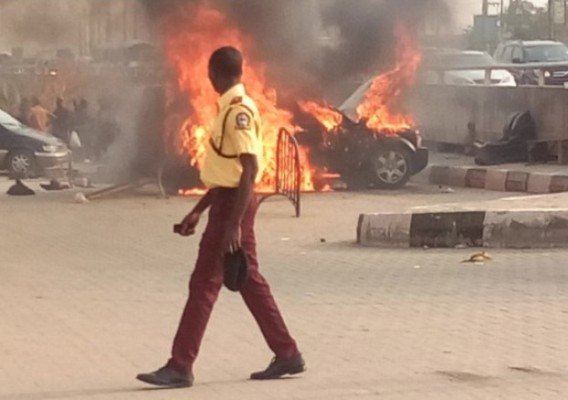 Earlier today, at Iyana Iworo, along Third Mainland bridge in Lagos, a Range Rover vehicle was caught up in an inferno as was seriously burning into shreds.
Other road users and passersby gathered in their numbers in order to put out the fire.This was fruitless as you can see.
Emergency agents later arrived at the scene to control the situation but it was late.
I hope this is not the handwork of Segun rewire.
Be very careful where you take your cars to for repairs especially electrical faults. Wrong wiring can burn your car down.