Reality Show Guest, Bolanle Oluchi Babalola, Gets A Toyota Rav4 (PHOTOS)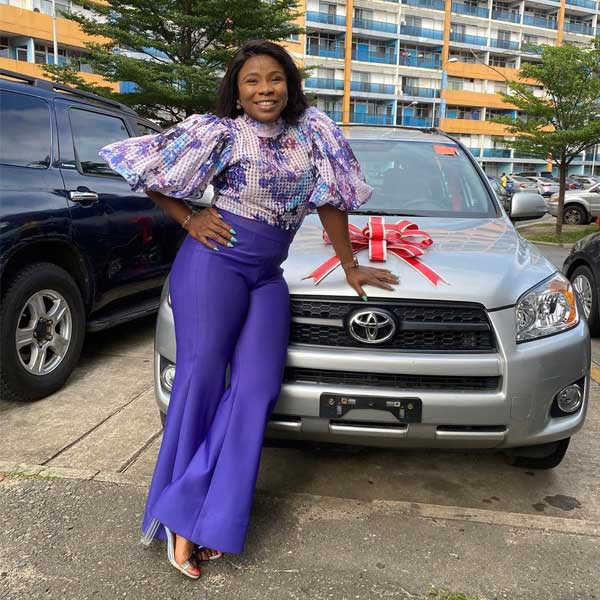 Yet another participant of the first edition of the Ultimate Love TV reality show has become a car owner. And that participant is Bolanle Oluchi Babalola.
The 35-year-old Bolanle took to her Instagram account to announce her new car, a Toyota Rav4.
In the post, she wrote:
God saves the best for the last.
Apeje oki n je ibaje.
I'm soooo happyyyyyy 🎊🎊🎉🎉🎉🎉😱😱😱😱😱
Bolanle Oluchi Babalola, a Media presenter and production manager, is from Ondo State.
On the Ultimate Love show, she was paired with Arnold Olatunde, to form BOLAR – a couple on the reality TV romance show.
See below the photos she posted on Instagram to announce her new car.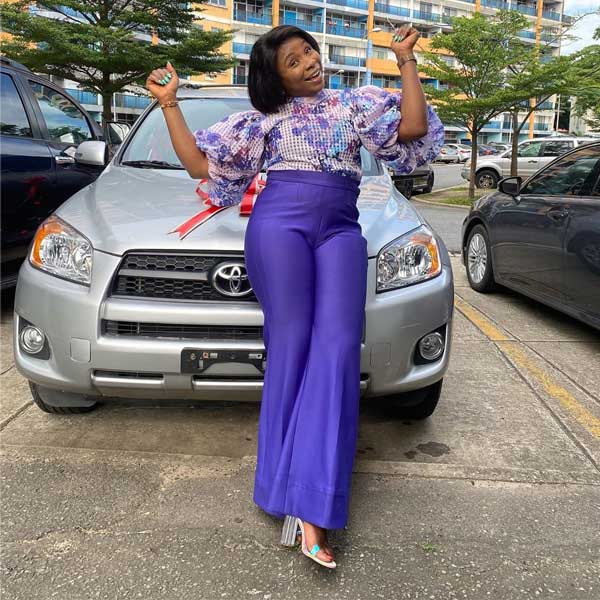 Ultimate Love Season 1 was the debut season of the Nigerian reality competition series, Ultimate Love.
It premiered on 9 February 2020 on DStv. The ultimate prize is finding love. If the Ultimate Couple decides to get married, they will win a lavish all-expenses-paid wedding and a fully furnished home. A winning couple of ultimate love season 1 reality also got a cash prize of N5million. That is after being married for a year.
On 29 March 2020, Roksie, the duo of Rosie and Kachi became the winners of the show, after polling the highest number of votes.
Iykeresa (Iyke and Theresa) and Bolar (Bolanle and Arnold) were the runner-up love guests of the show
Ultimate Love Season 1 was expected to run for 60 days. However, it was cut short and ran for 50 days, due to the COVID-19 pandemic.