Revving A Rolls-Royce Phantom VIII Engine Won't Fall A Standing Coin (Video)
Rolls-Royce Phantom VIII Vs one pound sterling coin
Rolls-Royce Phantom VIII has the most silent engine ever and revving it while having a standing coin on it won't fall it.
What makes the Rolls-Royce Phantom VIII the Mother of all flagships?
The eighth and current generation of the Rolls-Royce Phantom, the second launched by Rolls-Royce under BMW ownership, is offered in two wheelbase lengths.
The flagship Rolls-Royce, designed to whisk the world's wealthiest around in near silence, is the most luxurious and one of the most most exclusive cars on the planet.
Some of the features in the ultra-luxurious car includes a rear suicide doors and a Panoramic Sky Lounge LED roof that lights up when it gets dark.
The Phantom "Silent-Seal" tyres, designed to reduce tyre cavity noise, also lowers sound levels in the cabin by up to 9 decibels.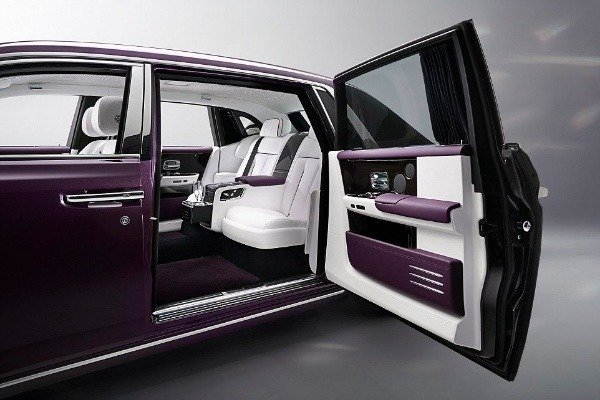 But the interior opulence of flagship Rolls-Royce won't be the only thing taking your breath away.
In addition to boasting one of the most silent interiors, the Phantom also has one of the most silent engine among the models from the Volkswagen-owned automaker.
To test the smoothness of the engine, a coin was placed in standing position atop a running engine.
Despite revving the Phantom's twin-turbocharged 6.75-litre V12 engine, that pumps out the power of 563 horses, the standing coin didn't tumbled over.
This massive can take the Phantom from zero-to-60mph in 5.2 seconds, and a top speed of 155mph to escape the paparazzi.