Rivian Is The Latest Brand To Join Ford And GM To Use Tesla's Supercharger Network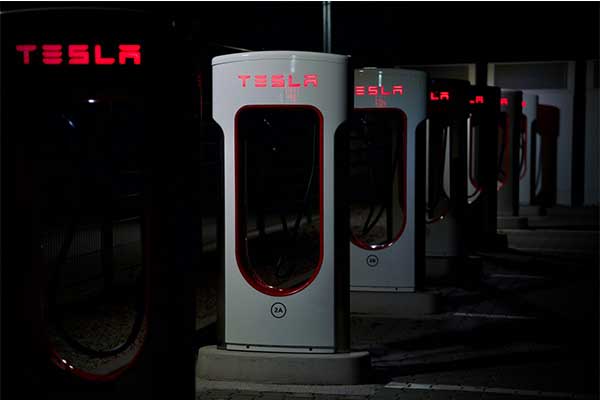 Back in late May, Ford announced it had cut a deal with Tesla, following which Ford vehicles would get access to Tesla's Supercharger network in the US and Canada. GM unveiled a very similar move earlier this month.
And today it's Rivian's turn. The EV startup revealed today that it will incorporate the North American Charging Standard (NACS) charge ports in R1 vehicles starting in 2025, as well as those yet-to-come EVs using the R2 platform from launch.
Additionally, existing Rivian R1S and R1T models will get access to Tesla's 12,000+ Superchargers in North America "as early as spring 2024". The company will offer an adapter to facilitate this for the cars it's already sold.
So it looks like North American EV makers are all slowly adopting the NACS, also known as the Tesla charging connector – and all it took was for Tesla's Supercharger network to be a) very big compared to its competitors and b) obviously enjoying the most brand recognition. It definitely also helped that Tesla itself is the most well-known EV maker. What remains to be seen is how the influx of non-Tesla vehicles all of a sudden using Tesla Superchargers from next spring will impact Tesla owners' experience.