Rolls Royce Prepares For Full-Electric Future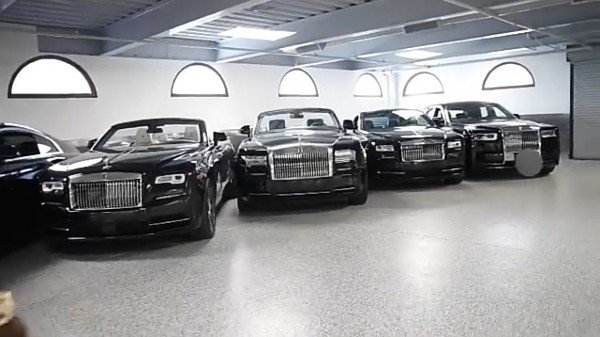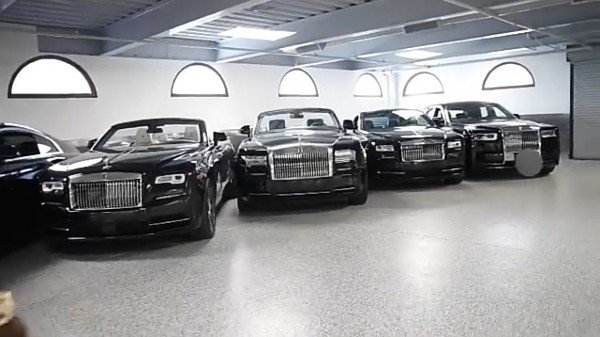 Rolls Royce as we all know has always been an advocate of V12 engines. They will stick with its hallmark V12 petrol combustion engines for "as long as possible" but has committed to introducing its first all-electric powertrain in the next decade.
In an interview in Melbourne this week, Rolls-Royce Motor Cars global chief executive Torsten Mueller-Oetvoes ruled out ever producing petrol-electric hybrid or diesel powertrains and promised that the move to full-electric propulsion would not involve any compromise in terms of performance, sophistication or any other attributes synonymous with the famous British brand.
He also said that although it will be based on technology developed by its parent company, BMW Group, Rolls-Royce's electric powertrain would be engineered in-house to ensure "you won't feel anything that would remind you in any way of a BMW".
"We will make that happen in conjunction with the BMW Group – that's the way forward," Mr Mueller-Oetvoes told GoAuto.
"Powertrain is something where you can take certain technology, but you can make sure by modifications that they are 'proper' Rolls-Royce engines by the end of the day.
"It will be exactly what you see today – that's the philosophy. The cars also in future will be true Rolls-Royces and not edified, camouflaged BMWs, no worries.
"There is a famous saying: 'Take the best that exists and make it even better.' That's Sir Henry Royce, and that is the philosophy that drives us. And that's the reason why all these cars are so successful.
"Check them out, drive them, and you won't feel anything that would remind you in any way of a BMW. It is a Rolls-Royce."
Mr Mueller-Oetvoes said "electric fits extremely well to the brand", as evidenced by the Phantom-based 102EX experimental vehicle that emerged in 2011 and was subsequently driven by Rolls-Royce customers to gauge their reaction.
"It's silent, it's torquey, very powerful," he said.
"We engineered a fully electric Phantom one-off a couple of years ago, and we put quite a lot of clients behind the wheel just to get a better feeling on what they were saying, how they would feel about it, and the reaction was very positive."
Issues raised on this early prototype included battery capacity, driving range and the charging process.
"But this will all change in the next decade," Mr Mueller-Oetvoes said. "Batteries are getting better, range is available. We are looking into a different way to charge cars, not any longer to plug them in and out, and all these kinds of things.
"Power is not an issue for electric cars, not an issue at all. It's even easier than with any combustion engine because the torque is so exceptional and Rolls-Royce in particular is all about torque. I mean, our engines are the most torquey engines on the planet, they are like the table mountain when it comes to the (torque) curve.
"This gives Rolls-Royces what clients call raw stability, this unbelievable flight on land, unbelievable acceleration, in a very subtle and non-aggressive way.
"Rest assured that we are going to make a proper Rolls-Royce out of it and that it will deliver what customers are expecting, and I am not in, let's say, any constraints that I must be worried about exhaust noises and loud engines and whatever.
"That is not part of our brand promise, so for that reason I am quite easy with it. It will be a powerful, torquey car, and it will fit perfect also to a more sporty proposition like the rest, that's for sure."
This means driver-oriented 'Black Badge' versions of electrified Rolls-Royce models are well and truly on the agenda, but customers drawn toward the brand for its sporting characteristics need not be concerned that the V12 engine is about to disappear any time soon.
Asked how long the V12 has left, Mr Mueller-Oetvoes said: "As long as possible. Let me say it that way, that's the answer, because it all hinges on legislation.
"Our customers love the 12-cylinder. It's a beautiful masterpiece, it's like what I would call a very complicated wristwatch, and the more complications there are in a watch, the more precious they are.
"And that's what people love when they see the engine and what kind of effort goes into how we do it and how silky-smooth it is and so on.
"So for that reason, I would love to continue with it for as long as possible whilst, of course, preparing already early for electrification because we will also see one day where certain city centres will shut down and you are not any longer allowed to go into city centres with the combustion engine."
The Rolls-Royce chief would not be drawn on when exactly the first electric Rolls-Royce would appear next decade, and on what model, although Phantom is widely regarded as the likely first recipient.
He also told GoAuto that the rollout to other models will be carefully managed.
"Ah, that depends," he said. "That's something what we then see, we roll it step by step by step, also based on what kind of reactions we see with the first car we go, and so on. We go with the flow, let's say it like that."
Asked why Rolls-Royce had categorically ruled out hybrid in its transition from combustion engine to electrification, Mr Mueller-Oetvoes told GoAuto: "We are a very small company and I need to think twice, three times where do I invest my money.
"Powertrains are a very expensive exercise, and I think hybrid is not as sustainable as a long-term investment because they will disappear and that will first start in China.
"In China, they will ban hybrids from city centres, that's for sure, because they carry combustion engines. And also China is very keen on promoting electric cars for their own industry for that reason – that's what the future is – and if you want to participate in the Chinese market, everybody wants to do that, then you need to go for electric."
Source: GoAuto