Cristiano Ronaldo Shows Off His N160m Brand New Ferrari F12 (Photo)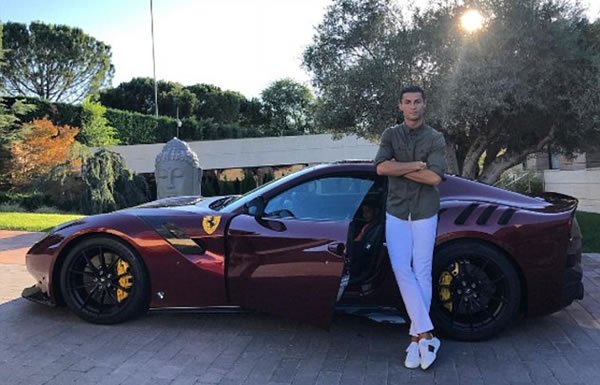 Real Madrid striker, Cristiano Ronaldo shows off his brand new Ferrari F2 TDF ride worth over £350,000 in an Instagram snap.
The 32 year old Portuguese player posed by his car with the door opened, showing his son sitting inside.
Ronaldo is known for his love for super cars as he owns a Bugatti Veyron and several Benzers.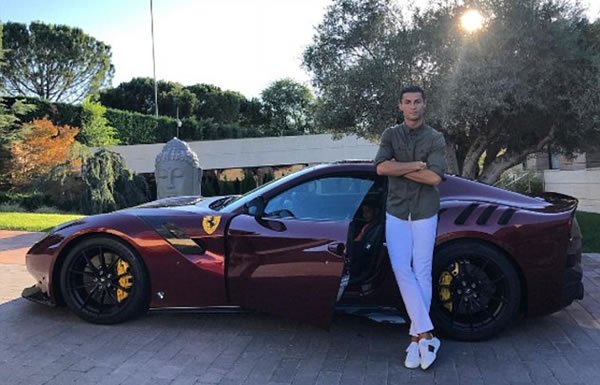 See Related Post: 19 Cars Owned By Cristiano Ronaldo (Photos)