Rumour: Dodge Working On An Even Powerful Challenger Special Edition To Break All Records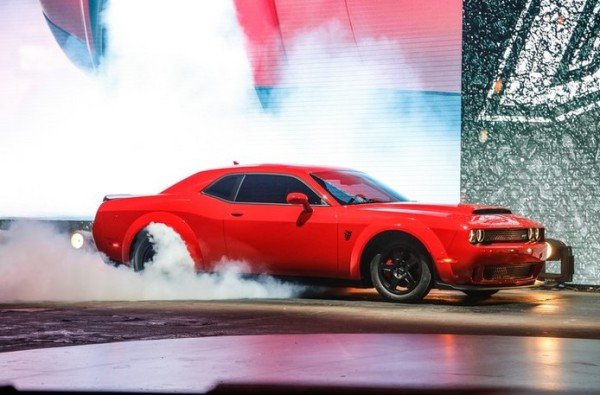 It is certain that both Dodge and Chrysler are getting the full electric treatment in the future but Dodge wants to give its Challenger fans a pathing gift in the guise of a more powerful monster which will put the Demon to shame thus ending its 16-year-long lifecycle.
While this rumour should be taken with a pinch of salt, the Challenger definitely deserves a swan song after so many years in the market. Dodge's muscle car was originally introduced in 2008, with the SRT Hellcat arriving in MY2014 and the Demon following in MY2018. The rumoured send-off for the Challenger could arrive in 2023, which is expected to be the final year of its production.
According to a report from Mopar Insiders, the supercharged 6.2-litre won't be going out without the proverbial bang. The SRT team is apparently working on a modified version of the V8 to run on E85 fuel in a bid to extract even more power. How much? It is believed the engine will push upwards of 850 hp in what will be a limited-edition Challenger SRT Hellcat Redeye Widebody.
Funnily enough, a gallon of E85, thanks to current gas prices, is actually cheaper than a gallon of standard 91-octane, with an average price of $3.82/gallon. This final special edition car will, predictably, be a limited-run model, just like the Demon. Reportedly, the special edition model will also tie in with Dodge's "Never Lift" campaign.