Today's Photos : Funny Ways People Ferried Their Rams Ahead Of Eid-el-Kabir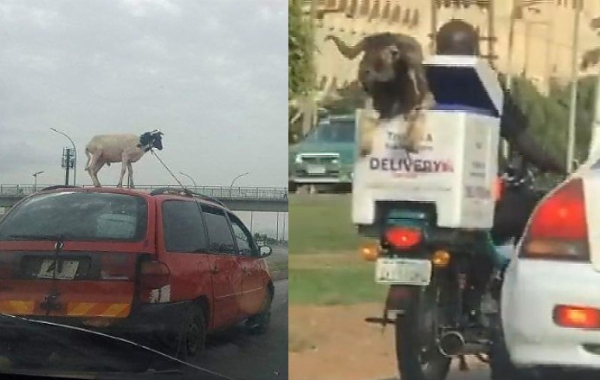 Today's Photos : Funny ways people ferried their rams ahead of Eid-el-Kabir.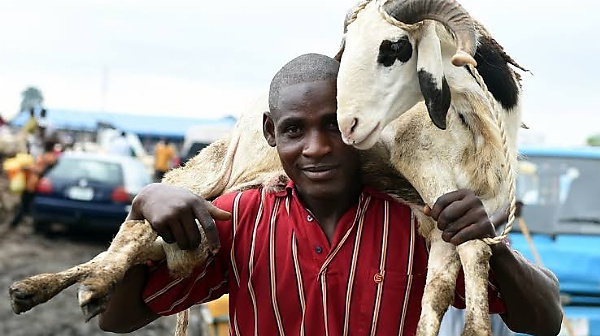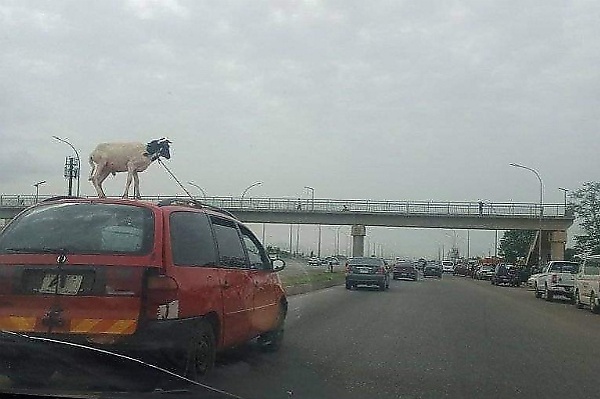 Muslims around the world today (Saturday) celebrated the Eid Al-Adha ("festival of sacrifice") to commemorate Prophet Ibraham's (Abraham) faithfulness to God after being tested with the unfulfilled command to sacrifice his son.
Just like we've seen from the past, Nigerians employed so many ways in ferrying their rams ahead of today's Eid-el-Kabir celebrations.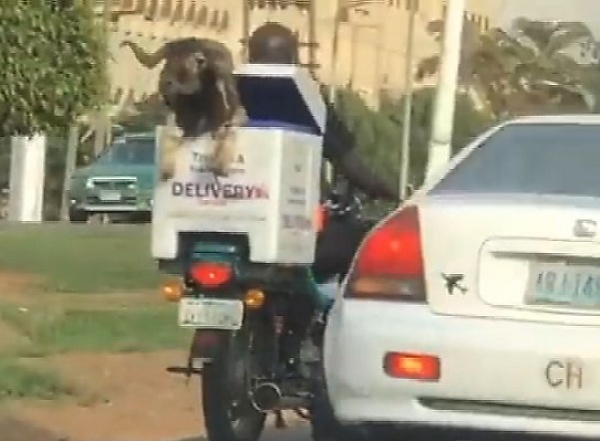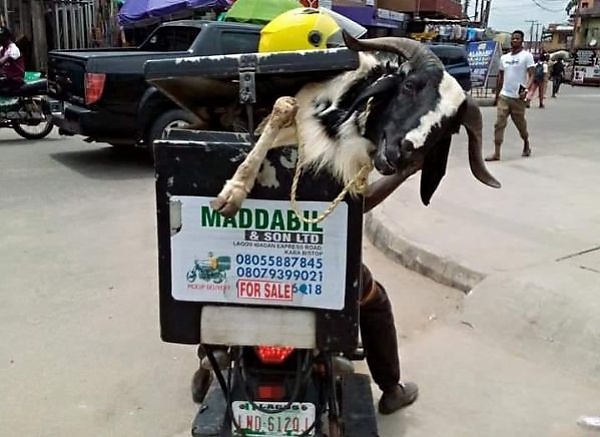 One of these is a ram tied in standing position on the roof a car. Last year, several dispatch riders were seen delivering not parcels but rams just in time for Sallah.