Sales of BMW Group Electrified Vehicles Top 50,000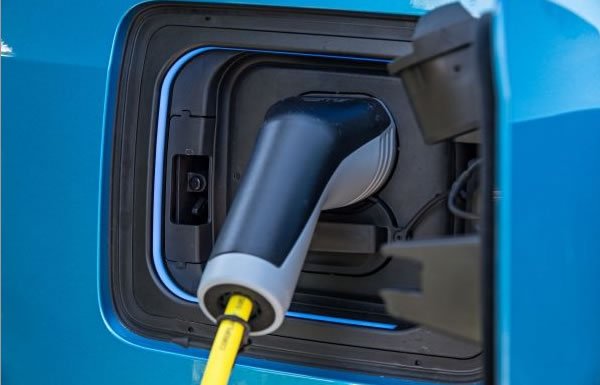 "Following a record first half-year, our sales in July remain at a very high level, with profitability our primary focus," said Dr Ian Robertson, Management Board Member for Sales and Brand BMW. "Despite continuing headwinds in the USA, as well as the model changeover of the BMW X3 and the BMW 5 Series in China, we were still able to achieve last year's high sales levels, due to our policy of balanced global sales growth. Sales of our electrified vehicles continue to develop extremely well, with all nine of our electrified cars playing their role in this success," he continued.
July saw yet another milestone for the BMW Group's unmatched range of electrified vehicles: more than 50,000 BMW i, BMW iPerformance and electrified MINI vehicles have been delivered to customers around the world since the start of the year. The BMW Group now has a total of nine electrified automobiles on the market: sales of these vehicles totalled 50,711 in the first seven months of the year, an increase of 74.8% on the same period last year. This makes the BMW Group the world's 3rd biggest BEV/PHEV manufacturer. The BMW i3 is the best-selling compact battery-electric vehicle in the Premium Segment worldwide since 2014, with the sales curve showing a clear upward trend.
Global BMW brand sales in July were at last year's extremely high level. A total of 153,511 (+0.1%) BMW automobiles were delivered to customers around the world. The first seven months of the year were the most successful ever for the brand with 1,191,547 vehicles sold, an increase of 4.5%. A wide range of models throughout the portfolio contributed to this growth. The BMW X family continues to be a major growth driver – despite the current model changeover of the BMW X3 – with overall BMW X sales up 15.4% (407,492). The BMW 1 Series (107,460 / +8.5%) and BMW 7 Series (37,159 / +21.9%) also achieved notable growth. Meanwhile in July, the new BMW 5 Series achieved sales growth of 34.9% (17,712) in markets excluding China. The BMW 5 Series is currently in model changeover in China, where BMW 5 Series sales in July are down 47.2% (6,766) year-on-year.
Sales of MINI brand vehicles also continued to grow in July, with 26,974 units delivered to customers around the world, an increase of 2.0% compared with the same month last year. In the first seven months of 2017, a total of 208,188 MINI vehicles were sold, an increase of 3.4% year on year. The MINI Convertible (21,248 / +23.4%) and MINI Clubman (34,086 / +6.5%) showed very positive sales growth in the year to date. The new MINI Countryman was the main growth driver with sales up 33.5% (6,810) in July.
In July, BMW Motorrad once again achieved an all-time high with 14,835 motorbikes and maxi-scooters delivered to customers. This was an increase of 7.6% compared to the previous year. With 103,224 units delivered in the first seven months of the year and an increase of 9.2% compared to the same period last year, BMW Motorrad is well on its way to a further record sales year in 2017.
BMW Group sales in/ytd June 2017 at a glance
In July 2017
Compared with







previous year %

In ytd

July 2017

Compared with

previous year %

BMW Group Automotive
180,726
+0.4
1,401,551
+4.3
BMW
153,511
+0.1
1,191,547
+4.5
MINI
26,974
+2.0
208,188
+3.4
BMW Group electrified*
8,138
+52.7
50,711
+74.8
BMW Motorrad
14,835
+7.6
103,224
+9.2
See Related Post: Different Car Door Types You Need To Know