Seahorse Lubricant Rewards Students And Teachers In A Community Secondary School in Anambra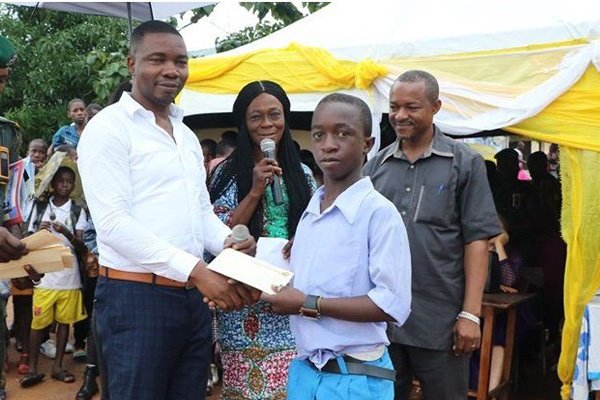 Sea horse Industries Limited, the producer of automobile lubricant, Sea Horse Lubricant, recently rewarded outstanding students of Community Secondary School, Ihembosi, in Anambra state with cash awards.
The gesture, which is part of the company's Corporate Social Responsibility, was initiated by the Chairman of the company, HRM Dr Ebuka J. Onunkwo.
Also rewarded at the event were teachers who have demonstrated exemplary performance and contribution to the academic progress of students in the school. The immediate past Principal of the school was a beneficiary of an award of N150, 000.
The award presentation event, which is in its fourth edition, is a gesture by HRM Onunkwo to celebrate staff and students who have distinguished themselves and proven worthy both in character and learning in a given academic calendar.
While addressing the students during the event, Dr Onunkwo pointed out the need for every young person looking forward to achieving greater heights in future to imbibe the culture of hard work, self-development, perseverance, truthfulness, kindness and obedience, and shun all manner of social vices.
In her presentation, the Principal of CSS, Ihembosi, Mrs Nwachukwu Chinwe, listed some wonderful works Dr Onunkwo had done and still doing in the school.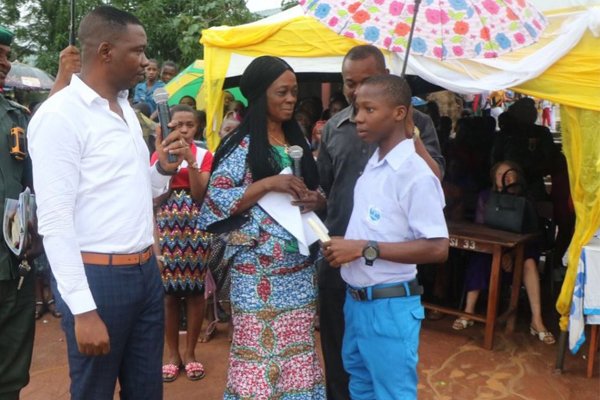 Although the prize-giving event started four years ago, for the past 10 years, every Senior Secondary Student of CSS Ihembosi  (SS1-SS3) is placed on scholarship and their external examinations fees (Both WAEC and NECO) are paid for by HRM Dr Ebuka J. Onunkwo, the Chairman of Sea horse Industries.
This particular gesture has increased student enrollment into the school from 190 to 700 students today.
Sea horse Industries produces the indigenous brand of automobile lubricant, Sea Horse Lubricant, in Ozubulu, Anambra State.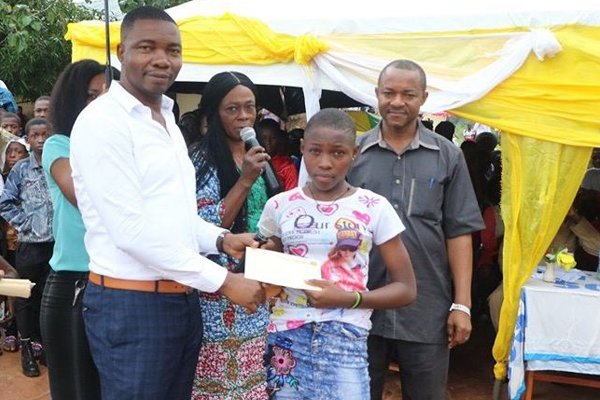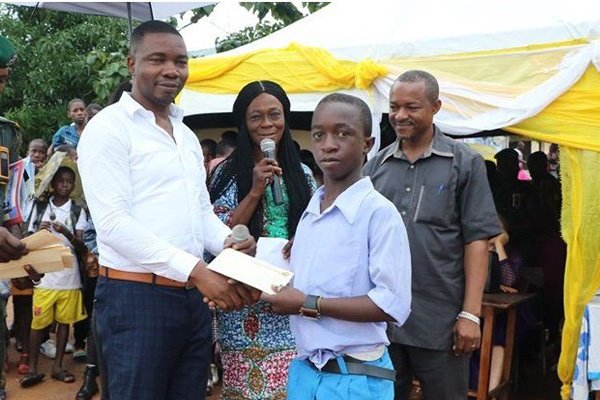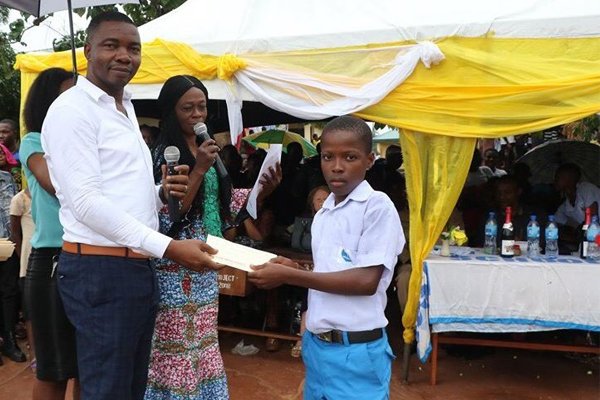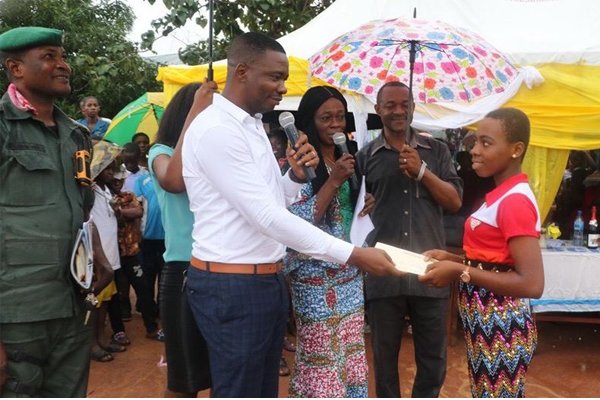 Below are the names of the Students and Staff who won Prize at the event. The list was composed and submitted by the School Management.  The prizes were presented to them by HRM Dr Ebuka J. Onunkwo, the Chairman of Sea horse Industries.
BEST STUDENTS IN ENGLISH LANGUAGE
1.       Chukwujekwu Milicent                 SS 3
2.       Anufo Ebuka                                SS 2
3.       Nwaemesi Cynthia                      SS 1
4.       Osuorji Angela E.                       JSS 2
5.       Okejeme Gloria                         JSS 1
BEST STUDENTS IN MATHEMATICS
1.       Chinonyerem Prince                  SS 3
2.       Orji  Uchechukwu                      SS 2
3.       Obi  Ezekiel                               SS 1
4.       Ndulue Nzube                           JSS 2
5.       Obidiegwu Augustine                JSS 1
OVERALL BEST SENIOR SECONDARY STUDENT
Obidiegwu Ifeanyi
BEST BEHAVED SENIOR STUDENT
1.        Okoye Chukwuemeka (boys)    SS 2
2.          Aduhuba Chikodili (girls)       SS2
BEST BEHAVED JUNIOR STUDENT
1.    Chukwueto Paul (boys)
2.    Ofoegbu Onyinye (girls)  JSS 3
BEST TEACHER IN ACADEMIC CALENDAR
Mrs. Nwaneri   (N100,000)