See The Official State Cars Of Some Of The World's Most Powerful People
This lists is about the official state car that carries some of the most powerful Head of States on this Planet .
These cars also serve as an automotive symbol of these head of states and their country. Part of the criteria for an official state car is to have adequate security, capability and stateliness for its duty ,since they are being watched and followed by millions of people.
1)Bentley State Limousine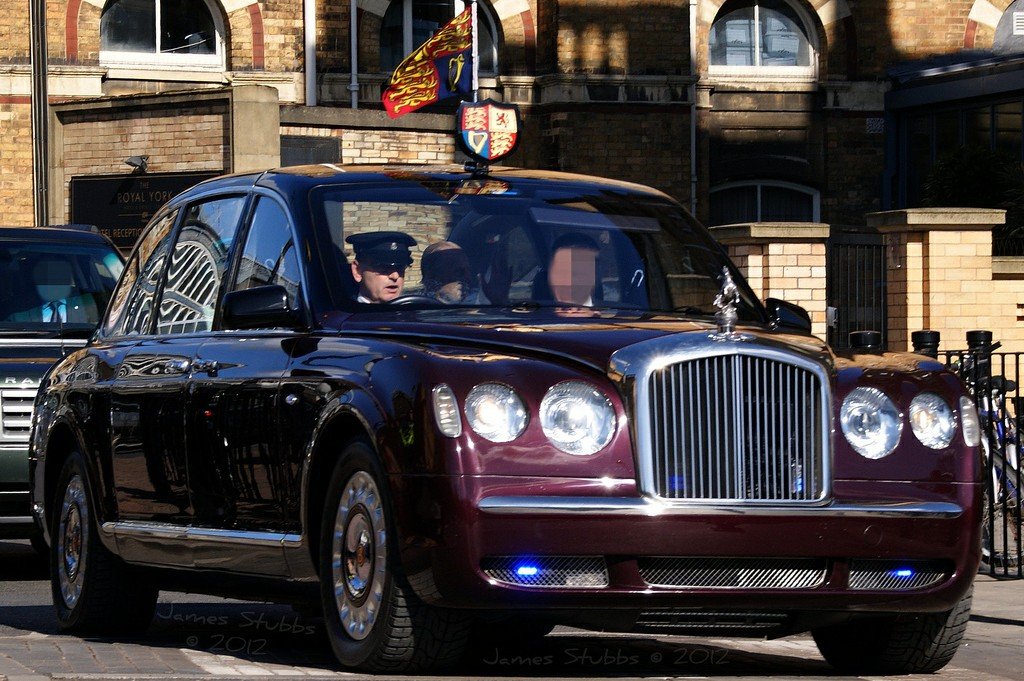 The Rolls-Royce-Bentley engine powered Armoured Bentley State Limousine is the official state car created by Bentley for Queen Elizabeth II for her Golden Jubilee Anniversary in 2002.
It is blast resistance ,has sealed air-tight cabin from gas attack and kevlar-reinforced tyres.The high roof makes it easier for the QUEEN to get out in a suitably dignified manner.
Only two Bentley State Limousine were ever built and is valued at N4.8Billion (10 million GBP ) each.
2)United States Beast Limo
The £1.2 million armored mobile bunker also known as "The Beast","Cadillac One"and "First Car" is one of a fleet of 12 which cost around £15 million to build.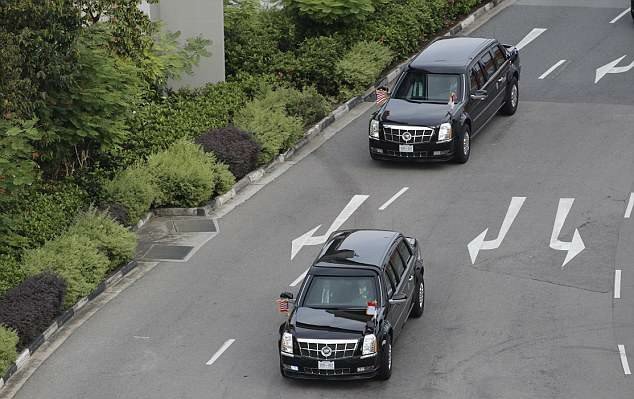 The 20,000 pounds Cadillac-on-tank limo ( 2014 Toyota Camry sedan weighs about 3,200 pounds) has 7 inches thick bulletproof plating, doors as heavy as those found in Boeing 757 aircraft and also Kevlar tyres.
3)Russian-made Aurus Senat limousine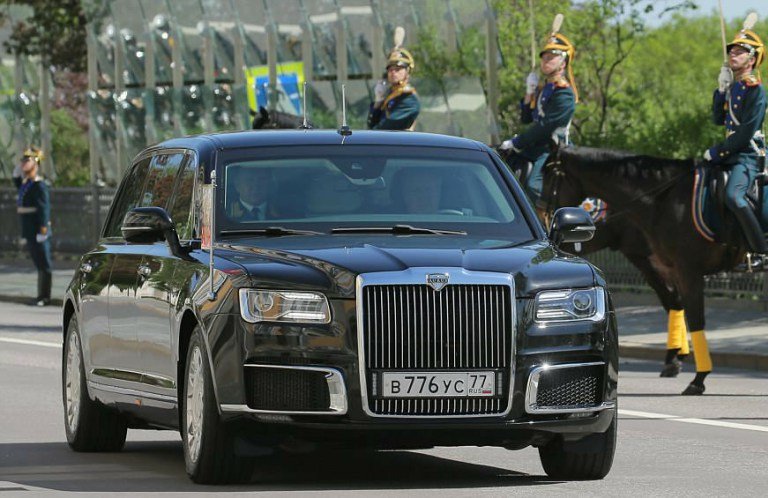 The presidential state car is the Russian-made Aurus Senat limousine . It was jointly developed by NAMI and Porsche/Bosch .It was publicly presented during the inauguration of 65-year-old former KGB officer Vladimir Putin in May 7 2018.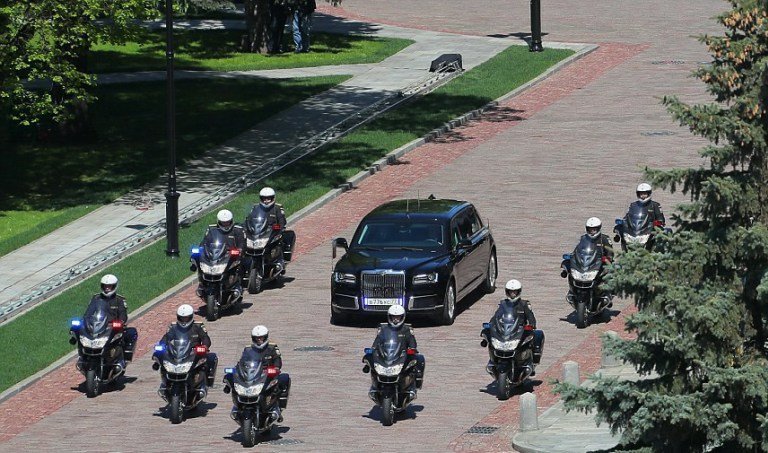 The 12 pounds ,23 foot-long armored limousine is equipped with life-saving, offensive, and defensive measures that can match that of the United States Beast Limo.
4)North Korea's Armored Mercedes-Benz S600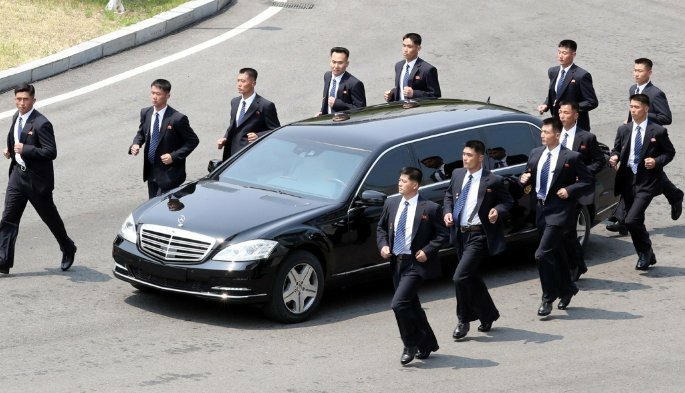 The North Korean leader uses a modified 2008 to 2013 production Armoured W221 S600 Pullman Guards that is decked out with a luxurious leather-lined interior.
It is also equipped with personal toilet to prevent foreign spies from collecting samples that may reveal informations about his health status.
5)Jaguar XJ Sentinel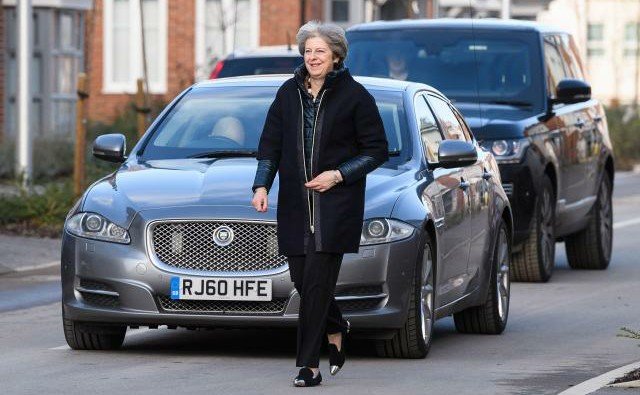 The Prime Minister of the United Kingdom use customised armoured Jaguar XJ Sentinel that is equipped with run flat tyres and gun ports to allow bodyguards to return fire at any attackers.
6)Germany's Mercedes-Benz S600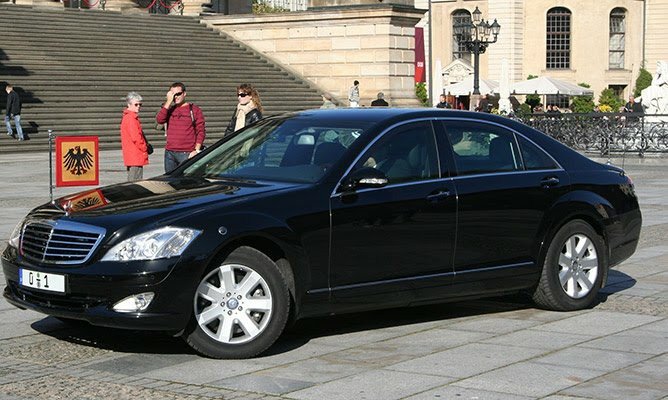 The President use an armored Mercedes-Benz S600 while the current Chancellor Angela Merkel alternate between Armoured brands ( Mercedes-Benz, Audi , BMW,VW) to project neutrality and support for the German car industry in general.
7)Hongqi HQE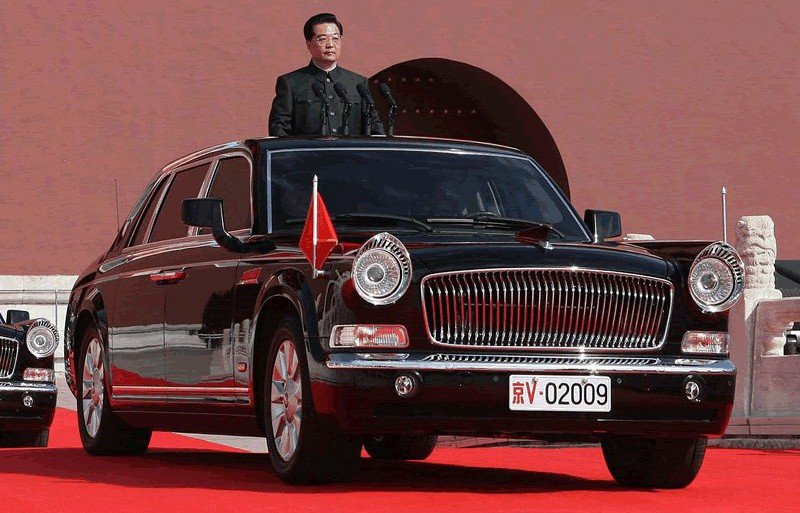 The armoured 4.5 tons Hongqi (Red Flag) HQE limo is China's Official state car.
The D-Class HQE super luxury limousine boasts the FAW-developed CA12GV 6.0-liter engine.
Most Countries of the world prefer customised armoured Mercedes-Benz S-Class as their official state car: Among them are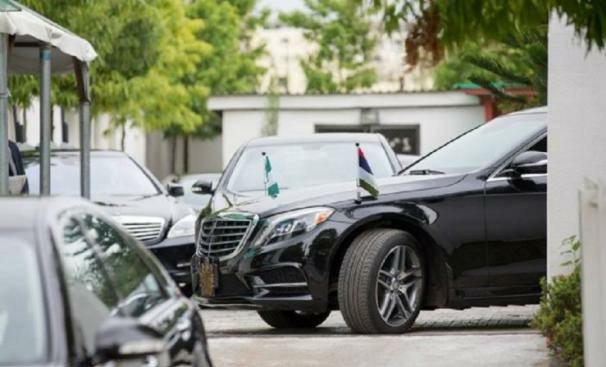 Nigeria, Egypt, Ukraine Morocco, Mongolia, Oman, Pakistan, Philippines, Portugal, Romania, Singapore, Slovakia, Sri Lanka, Turkey and Zambia.