See What Was Hawked In Traffic In Port Harcourt? (PHOTOS)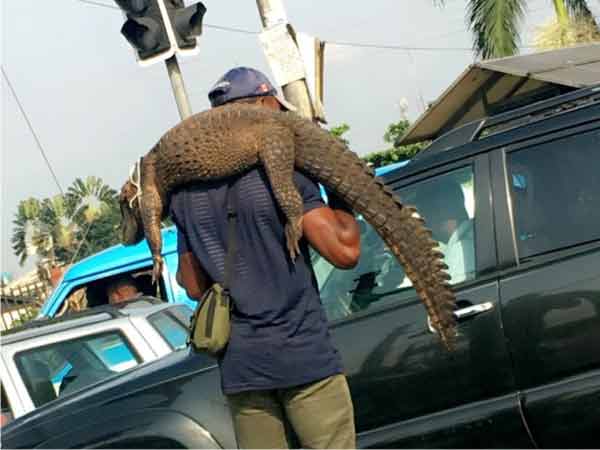 In traffic-prone locations in Nigeria, nothing is off-limits, when it comes to goods that are hawked in traffic. Traffic In Port Harcourt
In these slow traffic situations, all manner of items are available to be purchase, from basic toiletries, snacks to the weirdest of items
However, there are some items that are sold in traffic that sound stranger than fiction.
For instance, a Port Harcourt-based man left many dumbfounded after he was spotted hawking a huge crocodile in traffic. Can you beat that?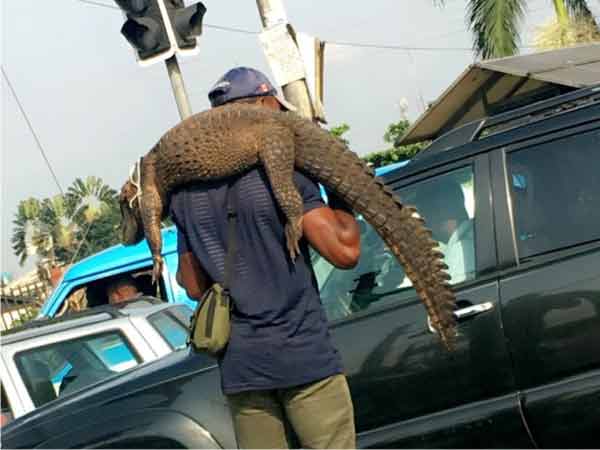 The photo of the hawker with the crocodile mounted on his shoulder was shared online by Kingsley Ogar, a Sports Analyst with 91.7 Wave FM, Port Harcourt.
According to the OAP, the crocodile was being hawked on the road at G.R.A Phase 2, Port Harcourt, Rivers state.
Bizarre, right?
Or have you seen a stranger product being hawked in traffic?