See How Okada Riders Invaded The Runway Of Sokoto Airport While A Plane Was Taxiing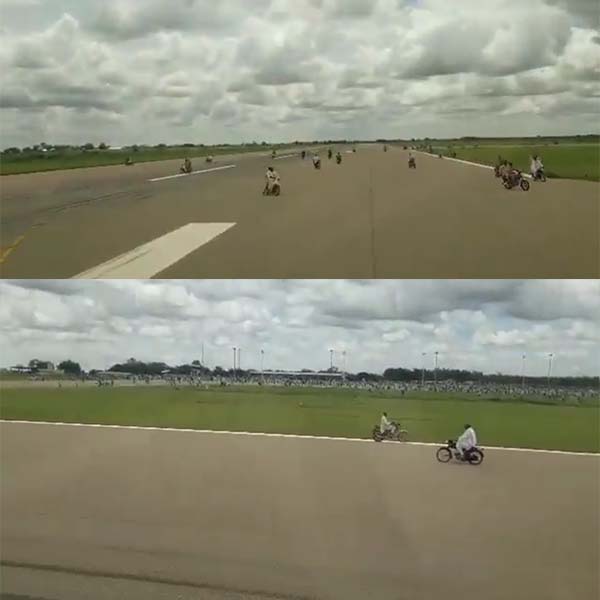 This is not a video game of Airplane Vs Motorcycles. It's a real life footage from the Sokoto Airport which was taken by a pilot. The plane was taxiing when the pilots spotted motorcycle riders using the runway with them. It is alleged that they stormed the airport to welcome one of their political leaders.
The bikers seem to have been excited as one of them can even be spotted waving at the airplane.
Sam Adurogboye who is the General Manager of Public Affairs at The Nigerian Civil Aviation Authority (NCAA) confirmed that the agency is currently investigating the matter.