5 Car Features And How They Work (Part 1)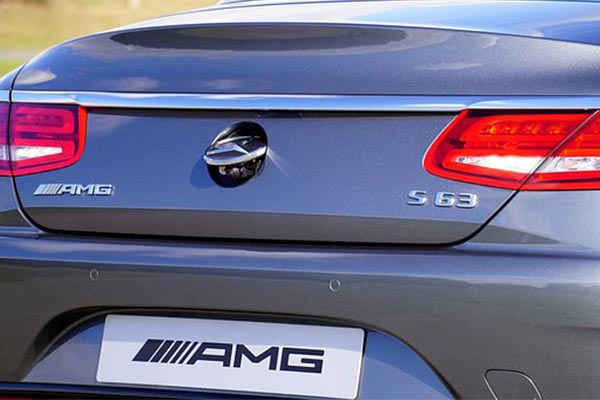 Luxury automakers are continually adding new features, and tweaking old ones, to ensure they're providing the most opulent experience possible for passengers. Here below are how some features work.
1. PROXIMITY KEY;- also known as smart key, intelligent access, remote keyless access and other names different car companies may choose to call it. It was first developed by Siemens in 1995 and introduced by Mercedes-Benz under the name "Key-less Go" in 1998 on the W220 S-class, what it does simply is to help unlock/lock your car doors with the key fob in ur pockets. It can be used for other features like remote start, unfolding of side mirrors, sun roof, stereo or window settings depending on the sophistication and programming. As a matter of fact ,the Germans have taken it to a higher level by making key fobs which are able to park your vehicle and pull out from a parking spot or a garage ,but we would talk about the conventional types. The key fob transmits a low frequency signal which is picked up by a certain antenna on the car body or interior of the car at a particular distance. A touch or a gesture to a certain capacitive area of your door handle to lock and unlock the door or even open the trunk. The smart key determines if it is inside or outside the vehicle by measuring the strength of the Low Frequency fields. In order to start the vehicle, the smart key must be inside the vehicle.if you have your vehicle turned on and you step out(in case of those with push button start), your vehicle may make a sound to alert you.
The proximity key is quite different from the regular key fob that can just be used to unlock/lock/open the trunk.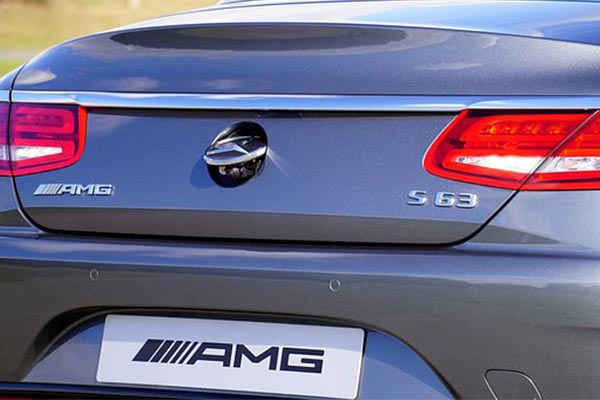 2. REAR VIEW CAMERA;- A backup camera (also called reversing camera) is a special type of video camera that is produced specifically for the purpose of being attached to the rear of a vehicle to aid in reversing and to alleviate the rear blind spots . It is specifically designed to help avoid collisions. Cameras are of different qualities and sophistication's, some have distance markers, some models offer infrared view that can be used at night. Some cars have multiple cameras on the mirror and even the front bumper which can be woven to be a 360 degree view round the car. So basically just put the car in reverse and it comes live, you may have the option of selecting a particular view depending on variety and number of cameras. some work with proximity sensors on the bumpers to help you know how close you are to an object/barrier. Some cars have cameras on the side mirror that is activated by the turn signal lever to help check vehicles in your side blind spots before u make a turn or overtake. This is an important safety feature in a car.
A law has been passed in U.S that all cars made from 2018 should have a reverse camera.
3. PANORAMIC ROOF;-  is a  new type of large or multi-panel moonroof which offer openings above both the front and rear seats and may be operable or fixed glass panels. Large operable openings are often accomplished with slider or spoiler type of mechanisms. In summary, both front and  seat passengers can see the sun/moon above their heads through a glass roof when the curtain slider is opened. The part above the front passenger line can be opened to let air in but not the rear passengers. Some luxury cars with third row of seats can also enjoy the glass view if equipped. Some down sides to this feature is that its adds more weight to the car (would reduce the mpg and have a toll on acceleration) and the interior could get heated up during hot sunny weather, defeating the aim of air-conditioning if left open for too long.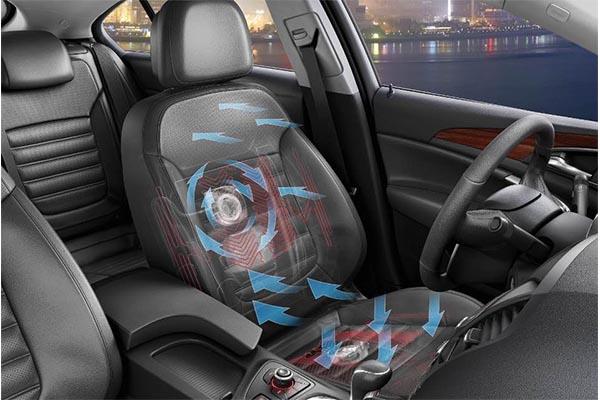 4. SEAT MASSAGE FUNCTION. Most massage chairs rely on a combination of motors, gears, rollers and vibrating mechanisms. This kind of chair dates back more than half a century in actual production, not in automobile production. Over the last two decades they've become much more sophisticated and then placed in luxury cars. Massage chairs use a series of vibrating surfaces to provide a massage. To create the vibrations, manufacturers use small devices that contain a weighted wheel or gear. The weight isn't centered on the wheel, which makes the wheel unbalanced. When the device's electric motor rotates the wheel rapidly, the rotation causes a vibration. Mobile phones  with a vibrating feature contain a small version of this kind of device. A massage chair needs several of these devices to generate vibrations across its surface without unbalancing the entire chair. They come in different settings in order to mimic a hand massage. Brilliant idea right?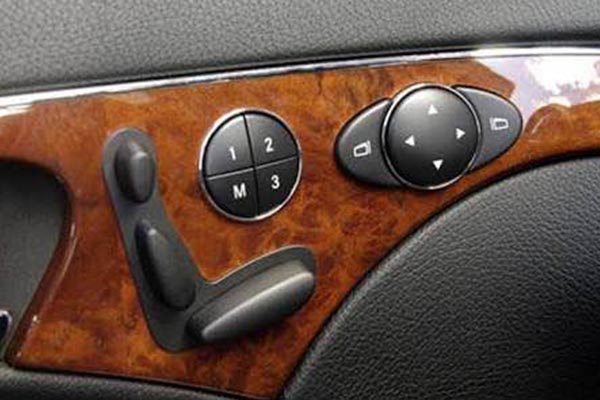 5. MEMORY SEATS;-  Memory seats or seats with memory function are power adjustable seats  where you can save your favourite sitting position in the vehicles memory and you can recall that position anytime with the push of a button. The memory functions are usually used on the front seats of luxury vehicles, some of them are only on the driver seat and others have them on both the driver and passenger seats.
Memory seats are useful if more than one person drives the vehicle and especially if those persons are of varying sizes and /or have different driving preferences. Considering that some power seats have up to 22 different seating positions there are many configurations that your front seat can be adjusted to and returning the seat to your favourite position is made much easier with the memory function. In some vehicles the steering, side and  rear view mirrors (interior and wing mirrors) can also be adjusted and set along with the seating memory.
When you press one of the buttons to recall a seating position the seat locates the setting while moving at a speed that's not too fast to jerk your body but not too slow to test your patience.
The buttons can be located on the doors or around the seats themselves.
Which is your best car feature? Tell us in the comment section and don't forget to see 5 car features we use differently in Nigeria HERE
To be continued….