Spy Photos Of The All-New Peugeot e-3008 SUV Caught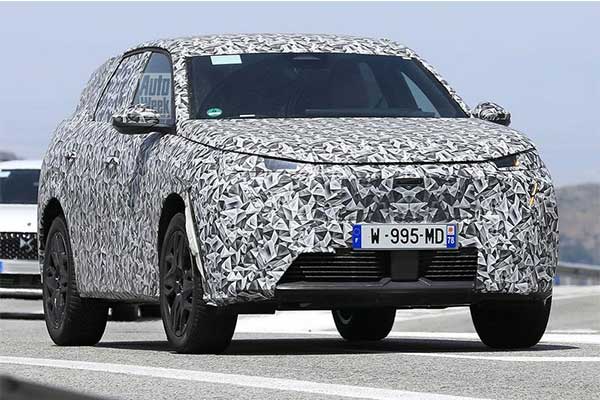 The Munich IAA is the stage on which Peugeot presents the brand-new and fully electric e-3008. The new e-3008 breaks quite a bit with the current 3008 in several areas and can be seen quite well in new spy photos from all angles.
The new e-3008 will be an important model not only for Peugeot but for all of Stellantis. It is the giant concern's first car to be on a variant of the new STLA platform family, specifically the STLA Medium variant. Indeed: the Peugeot e-3008 will be a fully electric model, while the current model with (mild-hybrid) combustion engines is in the showroom and will not get further than a series of plug-in hybrids in terms of electrification. But there is something else with which the newcomer breaks with its predecessor.
The new Peugeot e-3008 has a remarkably steeply sloping roofline and with that, the French seem to want to participate in the success of such more dynamic SUVs. In addition, the slicker shape of the e-3008 undoubtedly contributes to its really very spacious range. According to Peugeot, the e-3008 can travel up to 700 kilometers on a full battery. Don't expect every version to reach that range. Peugeot previously announced that the e-3008 – and later the e-5008 – will come on the market with three different powertrains, one of which has four-wheel drive. These new photos clearly show that the rear ends remarkably straight and that the tailgate becomes quite 'bald'. The rear lights are placed quite high, while the license plate is placed on the rear bumper. You can also count on the e-3008 to receive the necessary design elements from the Inception Concept, especially in the field of lighting. What the Peugeot e-3008 will bring inside is already known. Peugeot released the interior earlier.