Tanker Loaded With Fuel Falls At Abule Ado Satellite Town; Residents Take Advantage (Photos)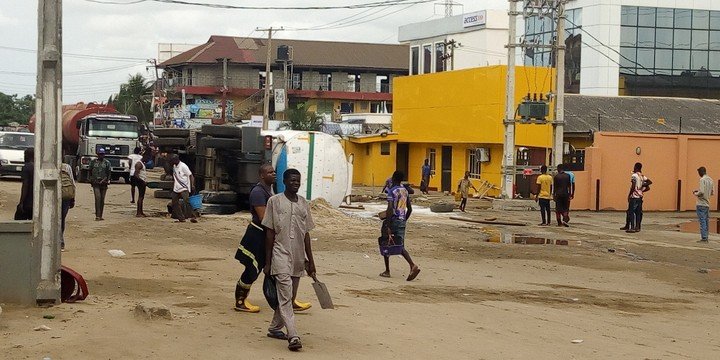 Just in. A truck loaded with PMS from Ijegun tank farm Abule Ado fell and spilled its content on the road and nearby gutters this morning at Abule Ado satellite town Lagos.
As you can see in some of the pictures, those around took advantage of the situation and could be seen scooping fuel from all around. It is good you know this very act can claim lives if something go wrong.
Just a spark from God-knows-where can ignite the spilled fuel and cause ignite momentarily uncontrollable inferno. Please be guided.
See more photos below;