Tesla Cybertruck Prototype Turns Head In New York City (Video)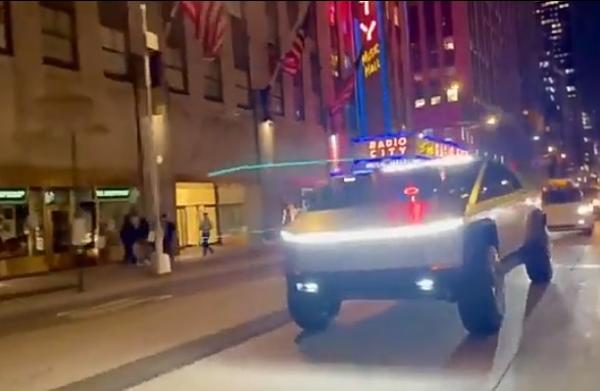 Tesla Cybertruck pickup truck prototype turns head in New York City, flouting traffic laws.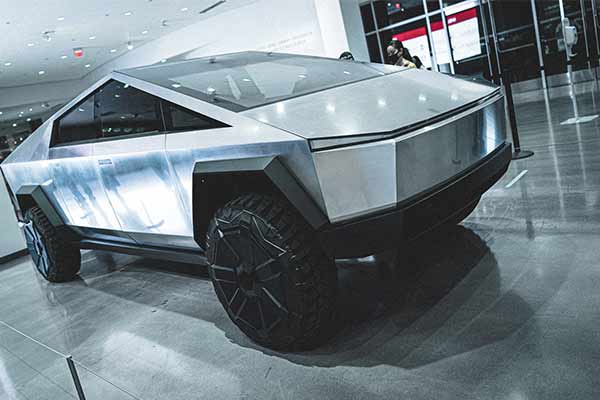 Ahead of CEO Elon Musk's hosting gig on SNL, Tesla Cybertruck prototype was spotted during the last weekend going for a spin through New York City.
The electric carmaker tweeted a video of the Cybertruck driving by Radio City Music Hall on Saturday.

Video
The short clip shows the electric pickup glaring headlights and top lights that is sure to scare away anyone driving in front of the vehicle.
The truck was also spotted on Friday driving through Times Square and turning the heads of pedestrians in the area.
Though the Cybertruck was certainly eye-catching, it turns out the ride wasn't exactly abiding by NYC traffic laws.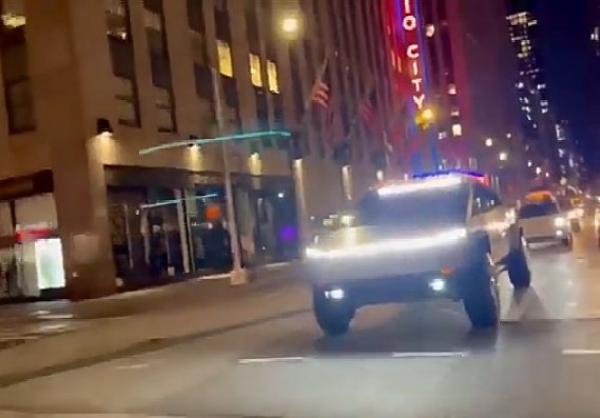 For one, all vehicles in the state of New York are required to have outside side mirrors, according to the New York Department of Motor Vehicles. The Cybertruck has none,but instead relies on an internal sideview camera system.
Also, it is worthy of note that those retina-destroying top lights from the video is definitely not legal per NY state law.
Despite the hype, it's still unclear when Cybertruck will be released. Musk has previously tweeted that the electric pickup release date is "probably in Q2" of 2021.