Tesla Is World's Fastest-Growing Brand In 2021 – Interbrand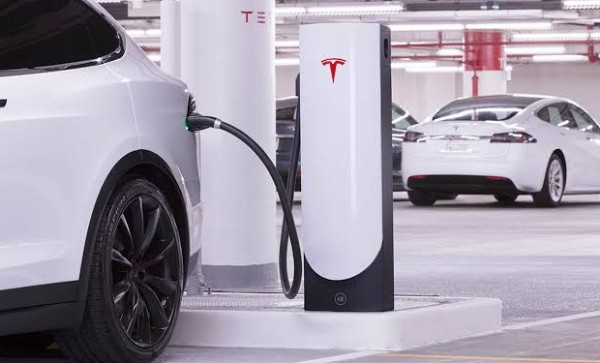 Tesla is World's Fastest-Growing Brand in 2021, according to Interbrand's 2021 ranking of the world's most valuable brands.
Toyota, 7th in Interbrand's 2021 Best Global Brands overall list, is the world's most valuable car brand.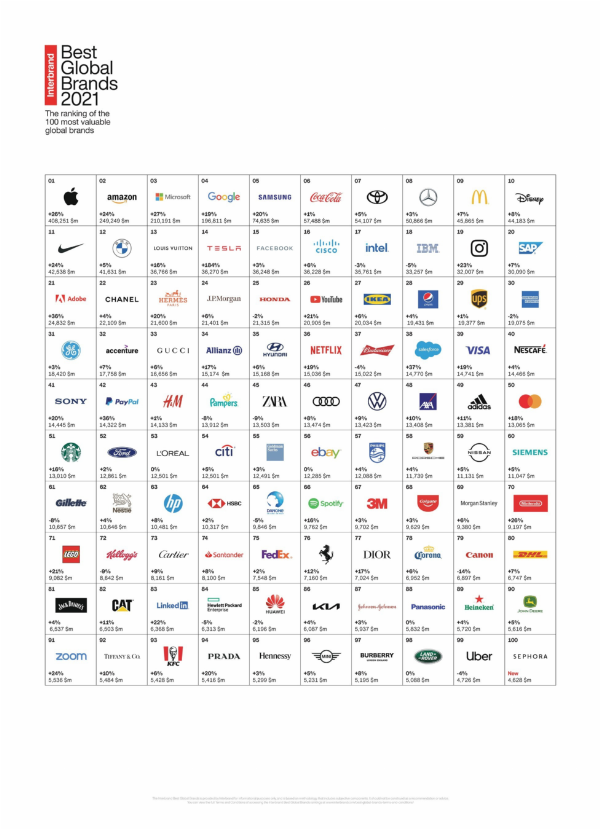 Thirteen (13) automakers were named in this years top 100 Interbrand's Best Global Brands ranking of the world's most valuable brands, covering the period between July 1, 2020 to June 30, 2021.
Just like in the year before, Apple Inc remained No.1 on the list, followed by Amazon and Microsoft, with the three brands boasting $408.25 billion, $249.24 billion and $210.19 billion, respectively.
In its 2021 and 22nd edition of the annual Best Global Brands ranking, Toyota, with an estimate USD54.107 billion, retains its position at the world's most valuable automotive brand.
Following Toyota is Mercedes-Benz, which also maintains its position as the world's most valuable luxury automotive brand. BMW remained the third most valuable automotive brand and 12th overall.
But the report shows that Tesla, with a spectacular 184% increase in brand value, is the overall fastest-growing brand of 2021. Tesla, with a brand worth of $36.3 billion, saw the largest rise in rankings compared, climbing 26 places to No. 14 and fourth in the automotive list, from 6th, last year.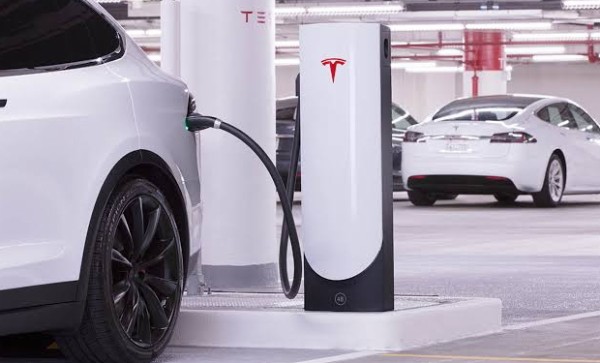 According to Interbrand Global CEO Charles Trevail, Tesla's growth this past year was aided by three key factors, including direction, agility and participation.
"It's worth calling out Tesla's growth over the past year — a three-figure increase in brand value is unprecedented in the past 22 years of Best Global Brands.
Tesla is a brand that epitomizes the importance of brand direction, agility and participation, so I'm unsurprised Tesla made the biggest leap up the Best Global Brands ranking in 2021."
The top 12 car makers recognized on the 2021 Best Global Brands list includes :
Toyota (1st) – USD54.107 billion
Mercedes-Benz (2nd) – $50,866 billion
BMW (3rd) – USD41.631 billion
Tesla (4th) – USD36.3 billion
Honda (5th) – USD21.315 billion
Hyundai (6th) – USD15.168 billion
Audi (7th) – USD13.474 billion
Volkswagen (8th) – USD13.423 billion
Ford (9th) – USD12.861 billion
Porsche (10th) – USD11.739 billion
Nissan in (11th) – USD11.131 billion
Ferrari (12th) – USD7.160 billion
Land Rover (13th) – USD5.008 billion