Tesla Semi Truck Gets Its First Recall As Parking Brake Malfunctions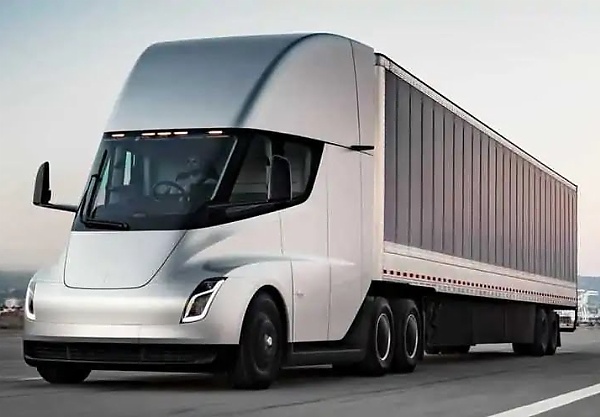 Tesla issued a recall for its Semi truck due to a parking brake malfunction, according to the NHTSA. A recall notice on the regulator's website noted that an issue with the electronic parking brake valve module for the 2023 Semi could cause the truck to roll away. A total of 35 units are potentially affected by the defect.
"A parking brake that is not engaged as expected when the driver releases the brakes may allow the vehicle to roll away, increasing the risk of a crash," the notice read. The faulty parking brake valve modules were produced by Bendix Commercial Vehicle Systems. The part's supplier specification may allow for excessive internal air leakage, preventing pressure from building properly and causing the valve module to fail to transition when parking brakes are requested by the driver.
The NHTSA indicated that Tesla is offering a replacement of the valve, free of charge. Owners are expected to be notified by late May. The first Tesla semi trucks were delivered to Peps in late 2022, for use at Frito-Lay plants and beverage facilities in California. The recall notice filed on Friday is the first for the truck listed by the NHTSA.
Elon Musk's electric vehicle company is expected to issue a report on its production and deliveries of vehicles for the first quarter of 2023 this weekend. Prior to this quarter, Tesla did not break out Semi delivery and production numbers in its quarterly reports.