Tesla's Gigafactory In Texas Hits Milestone, Celebrates 10,000th Model Y SUV Made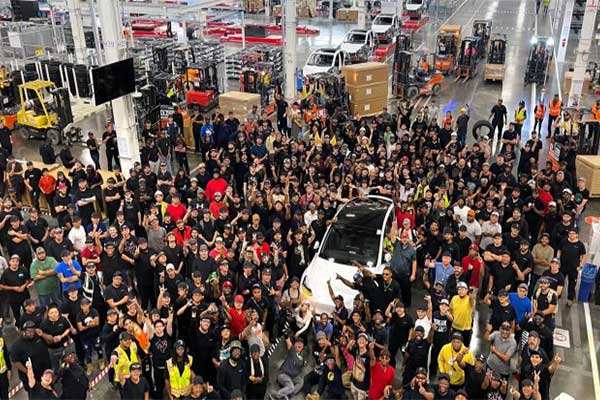 Tesla's newest factory, Giga Texas, has hit a big milestone with the automaker announcing the 10,000th Model Y has officially rolled off the production line since the factory opened in April. The company shared a photo from the celebration of the small but important milestone, on a path to much higher volume.
Tesla's report allows only limited conclusions to be made about current weekly production. Officially, it has been in series production since it was unveiled in April, but initially, there was no news of the Model Y being released there. As CEO Musk explained later, this was because Tesla was waiting for machines from China to first switch production in Texas back to standard construction with battery packs from 2170 batteries.
Initial production was of the new Model Y variant with the structural battery pack and 4680 cells. The first deliveries were reserved for employees before Tesla later started offering the new variant to existing Model Y reservation holders near Giga Texas.
In the long-term, the Tesla Giga Texas plant will also produce the Tesla Cybertruck pickup truck – potentially in 2023, but it is not certain yet. Before that, the company will launch the Tesla Semi (before the end of this year), but we are not sure about the location (Nevada or California)
The Texas Gigafactory is the fourth Tesla manufacturing facility in the US, after Fremont, California, a battery factory in Sparks, Nevada and a solar factory in Buffalo, New York.
Tesla also has a factory in Shanghai and recently opened its first European factory near Berlin, Germany.