2023 Mercedes Benz i4 Powered C63 AMG Teased Ahead Of September 21st Launch Date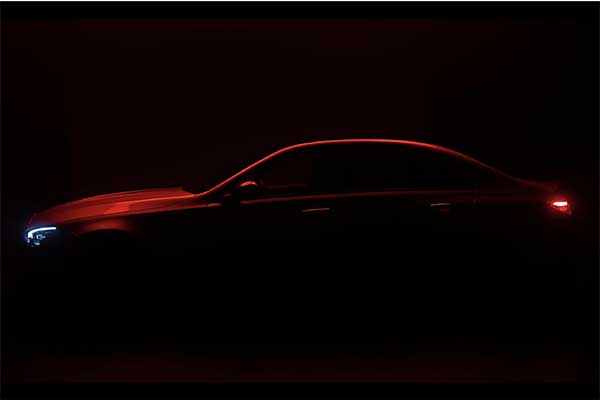 It's almost time! The long-awaited 2023 Mercedes C63 AMG will finally be presented. After long months of teasing and testing on the Nürburgring, the sports sedan is about to reveal all its secrets. The German firm has just announced its presentation date through a teasing image published on its social networks.
If its style is more or less known, in particular thanks to the C43 presented a few months ago, the new Mercedes C63 AMG should inaugurate many technologies. First seen in the test phase on the Nordschleife, then in preview at the Goodwood Festival Of Speed, the sports sedan has many surprises in store.
Addressing the elephant in the room, the V8 is officially a thing of the past. The peeps from Affalterbach have reiterated on numerous occasions the new C63 will adopt the 2.0-litre M139 from the "45" models but with more power and mounted longitudinally. A rear-mounted electric motor will draw its necessary juice from a 6.1-kWh battery, and yes, the car will be a plug-in hybrid. This engine will come under the E-Performance guise and it will output a whopping combined 661 hp (500 kW / 670 PS) and 750 Nm (553 lb-ft) of torque, which is much more than the 500 hp (380 kW / 510 PS) of its twin-turbo V8-powered predecessor.
The architecture has been built to use AMG's version of the nine-speed Speedshift transmission, while the electric drive unit has a two-speed transmission and a limited-slip differential at the rear axle. The four-cylinder motor will utilize an electric exhaust gas turbocharger to mitigate lag.
More details will be known on the day of launch so stay tuned…