The 2021 Ondo Auto Rally In Pictures
The 2021 edition of the Ondo Auto Rally has come and gone. The fourth edition of the auto event held over the Easter weekend. 2021 Ondo Auto Rally 
The much-anticipated event was the melting pot for various shades of sports tourism event over the weekend. It offered car enthusiasts the opportunity to unending fun and auto exhibitions.
The Ondo State Deputy Governor, Lucky Ayedatiwa opened the Ondo Auto Rally Race in Akure. He represented the state government and flagged off the road race.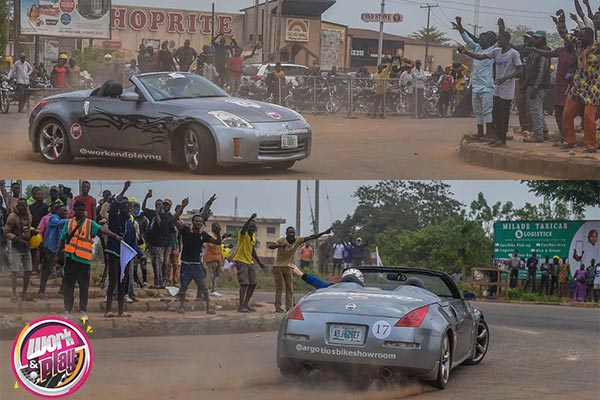 According to him, the government was very proud to be associated with ingenious efforts to expand the state's tourism offerings and would give the initiative an enabling environment to grow.
He said, "Our government is open to all effort both private and public that will complement the vision of the government and the Work and Play group has been consistent in that."
Argo Raak, last year winner of the Ondo Race extended his dominance at this edition when he won both the On-road and Off-road races.
The Estonian, dumped the highly competitive line up of top racers that graced the on-road event, in the six-lap race around Alagbaka Government House in Akure.
"It feels good to be winner again. Akure and the Work and Play team has been wonderful in keeping this event on.
"I am also very appreciative of the support from the indigenes. They are becoming more attuned to the sport", Argo Raak said.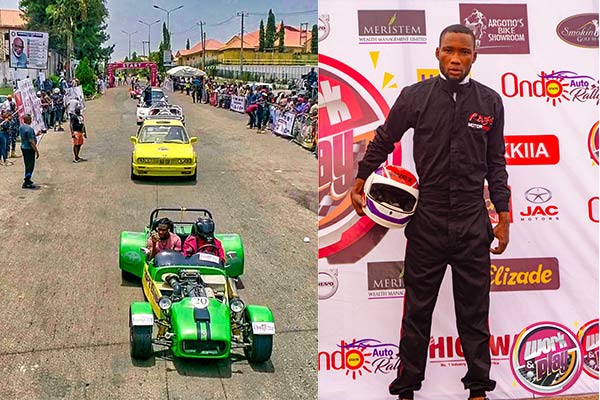 The auto fiesta kicked off with a street race on April 3, 2021, in Akure.
The race was flagged off from the Government House. Other events for the one-day show were off-road race and drifting. These were held at the Ilara-Mokin racing track in Ondo State.
The Ondo State Governor, Rotimi Akeredolu and frontline Auto dealer, Chief Michael Ade-Ojo were honoured at the yearly Ondo Auto Rally.
The event organizer, Work and Play team was recently awarded the Best Tourism Promotion Initiative at the 2020 edition of the Nigeria Tourism Award.