This Barely Used Tesla Roadster Final Model Cost More Than ₦500m (Photos)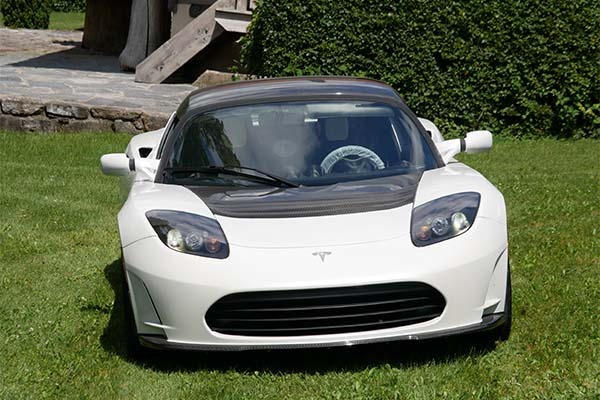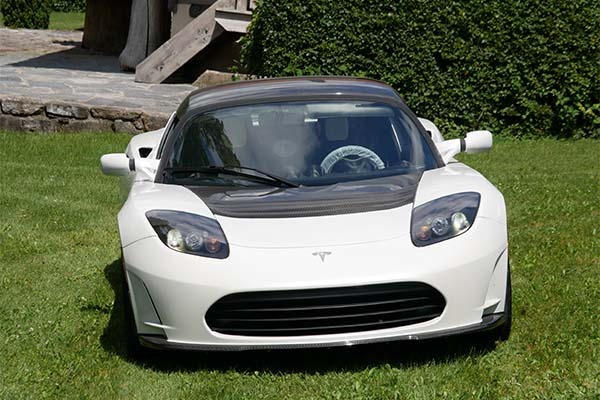 Tesla is definitely replacing the Roadster with a new model that we have already seen but no release date yet, but for those who need an electrical Roadster from Tesla desperately can get this model at a price. The price is not a small price as this particular model will cost over ₦500m (before shipping). This is so because this is the last edition but and perhaps the only one. Elon Musk has one but he donated it to his Space X project, simply put his own is in space as we speak.
Tesla actually made 2500 units of the Lotus based Roadster and as this is the second most valuable model. The owner said the main purpose of keeping the Roadster is to get a cash gain. He has fulfilled that as the Roadster now worth 10 times more. The owner has not registered the vehicle and he placed on a foam tire pillows in a garage. It has just 120miles on the clock and has been routinely plugged into a charger to stop the battery drain.
As a final edition model, the Roadster has some unique aesthetic to differentiate it from the regular models. For example, it is finished in a special shade of white and includes a black and white leather interior. It is also equipped with a carbon fibre rear diffuser and a host of carbon interior trimmings, including on the kick plates, door panels, and dashboard. The steering wheel and mechanical handbrake still feature their protective wrapping. This final edition model is one for the 4 models delivered in Europe and Asia. The signatures of all the staffs that contributed to manufacturing the Roadster can be seen on the boot.