This Rolls Royce Is On Display At The Obafemi Awolowo University Convocation (PHOTOS)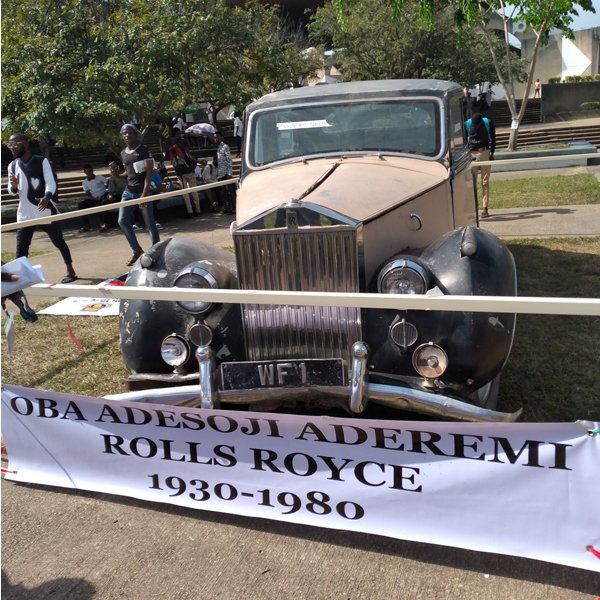 Late Ooni of Ile-Ife, Oba Adesoji Aderemi's Rolls Royce on Display At the Obafemi Awolowo University Convocation
Oba Adesoji Aderemi was the Ooni the Oni of Ife from 1930 to 1980. He was also a political figure who also served as the governor of the Western Region of Nigeria between 1960 and 1962.
He was particularly noted for being a proponent of education for his subjects.
For instance, he championed the promotion of education during his reign as Ooni. It was this sentiment that laid the foundation of Oduduwa College in January 1932.
Oba Aderemi personally funded the construction of a Secondary School, a model institution at the time. He was of the belief that the surest way to facilitate and sustain modernisation is through education.
However, one of his greatest legacy in respect of education during his reign was the foundation of the University of Ife (now Obafemi Awolowo Unity). He championed the cause for the University to be located in Ile-Ife. He later went on to donate the land upon which the school is situated.
His reign as Ooni was remarkably peaceful, with his innovative ideas in business creating a pathway to wealth for a lot of indigenes, especially in the agriculture industry, where he was a business leader himself.
Oba Aderemi was a very wealthy and powerful monarch. He was also famous for owning some expensive automobiles. One of his automobile of note is a Rolls-Royce Phantom V.
As part of the 2019 Convocation exhibition, and as a tribute to the late Ooni, the Obafemi Awolowo University (OAU) has put up on display Oba Adesoji Aderemi's Rolls Royce Phantom V. The car bears the number plate WF1. The convocation events hold from 11th to Saturday, 14th December 2019.
See below, photos of the Oba Adesoji Aderemi's Rolls Royce Cadillac on display at the convocation ground.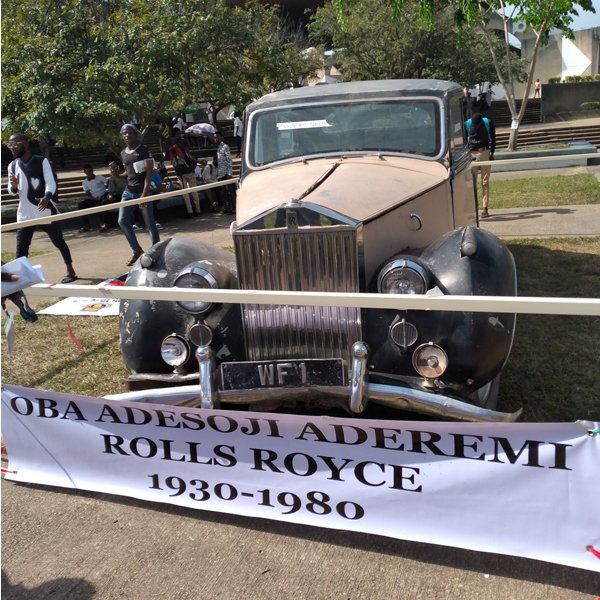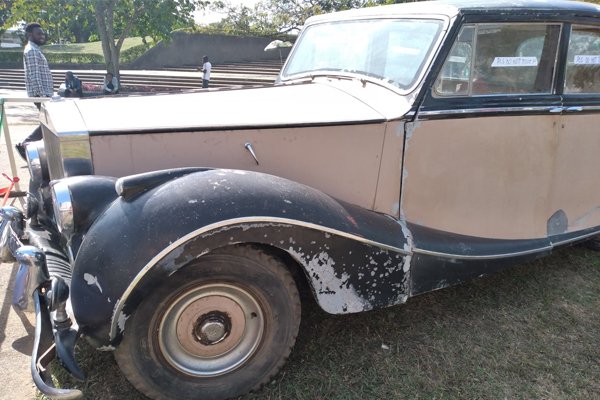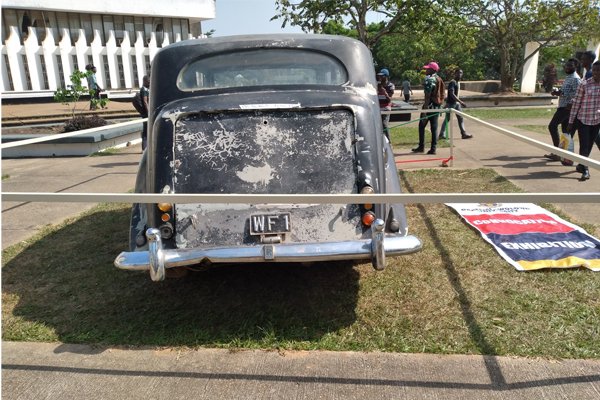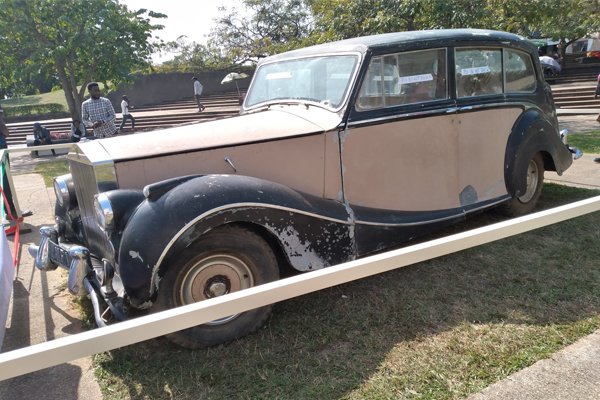 Photo Credit: Refresh Documentary Lab @RefreshDoclab