Ad Agency Turns 1991 Mercedes-Benz 190 Into A Meeting Room Complete With Refigerated Bar At The Trunk
Ad agency Antoni has transformed a  classic 1991 Mercedes-Benz 190 into a meeting room. It has a working tape deck and a refrigerated bar built into the trunk. 
A Berlin-based Ad agency for Mercedes-Benz, Antoni, has re-purposed a 1991 Mercedes-Benz 190 as one of its meeting room.
After purchasing the car for $940, Antoni worked with architect friends to transform the 190 into a four-person meeting room.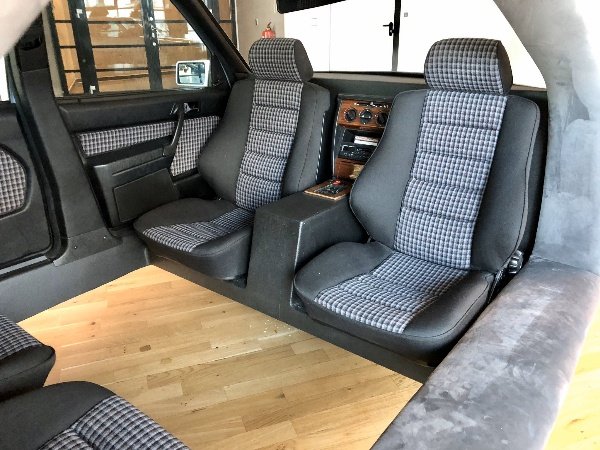 To create the mini-office, the floor and one side of the non-working 190 was removed. The front seats was turned around to face the rear, while the backseat was replaced with two bucket seats.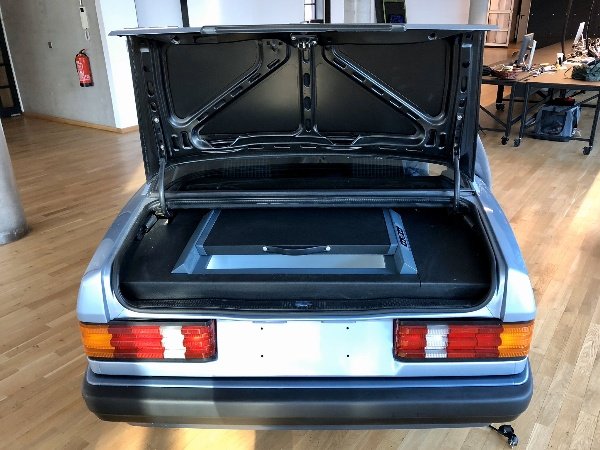 The trunk that normally houses a spare tyre is now a fully-stocked refigerated bar. It also has a functional cassette player.
According to Antoni, getting the car to the third floor of the building was the most difficult part of the project.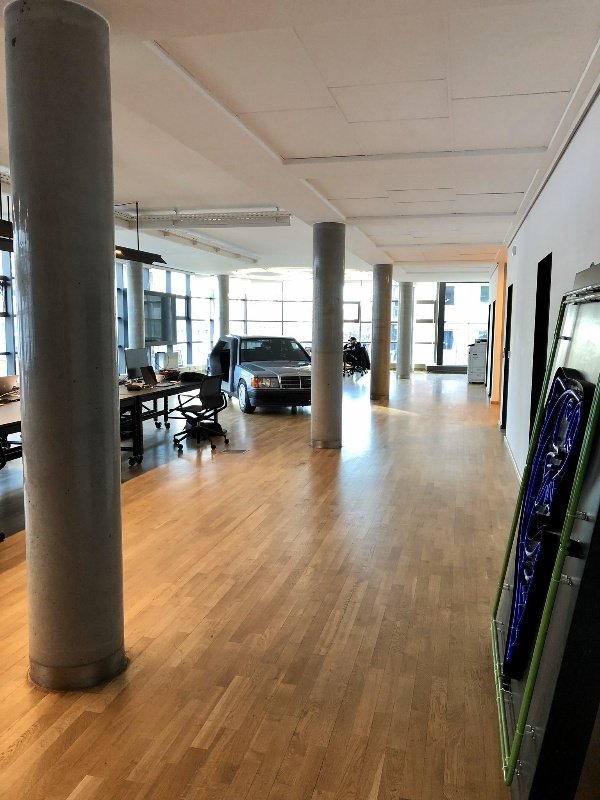 To get the car into the space, a heavy-duty transporter was used to tip it sideways to fit through the window.
About The classic Mercedes-Benz 190
The Mercedes-Benz W201, marketed under variants of the Mercedes-Benz 190, was the first compact executive car from Mercedes-Benz.
The 190 is powered by a M102. 921 engine producing 90 hp. The 190 E is fitted with an M102. 962 engine producing 122 hp.
The popular 1980s luxury sedan was discontinued in 1993 after the production of approximately 1.8 million examples. The Mercedes-Benz W202, produced from 1993–2000 under the C-Class model names, replaced the 190.