10 Amazing Features Of Newer Cars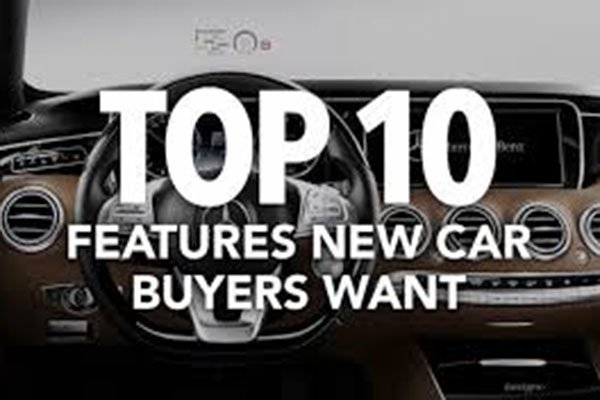 10 Amazing Car Features of Newer Cars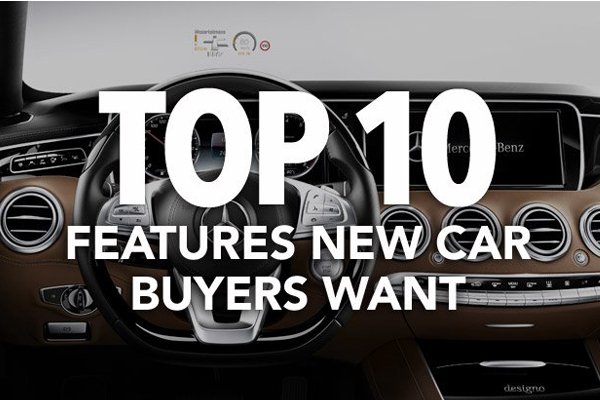 The world is moving blazing fast in the tech world. New technologies, requirements from consumers and competitions from rival companies.  As a result, an atmosphere of mind-blowing innovations from auto companies is the trend of this century.
Most automobile companies have evolved in the design of their vehicle, depending on the country. Because each country has her rules of how a car should look before getting licensed or approved roadworthy.
In this article, I would be taking you through some globally accepted 10 amazing features of newer cars.
1. Mobile App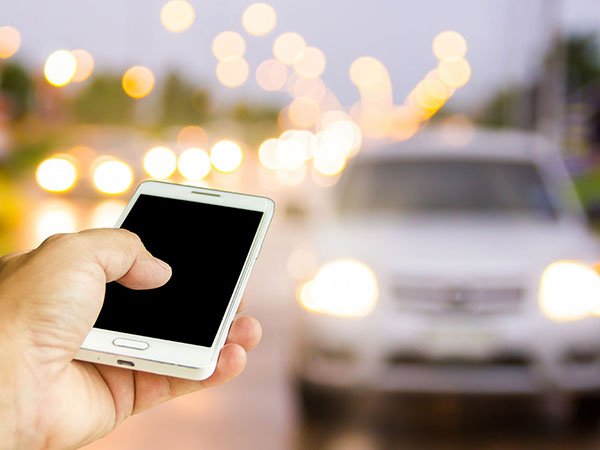 Key-less entry with a push-button start is becoming the new normal.  However, the problem is, the fobs that accompany these features seem to be getting bigger and bigger! That is where mobile apps come in. Mobile apps allow you to remotely start, stop, lock and unlock your vehicle from your smartphone, no matter where you are. This is as opposed to fobs, which tend to have a maximum range of 200 feet.
Just think: In this time of scorching sun as is being experienced in Nigeria, you could start up your car air-conditioner remotely and cool it off for a few minutes before getting in. What innovation! Some apps even provide vehicle diagnostics, current fuel level readings and local petrol prices if you need to fill up.
2. Auto High Beams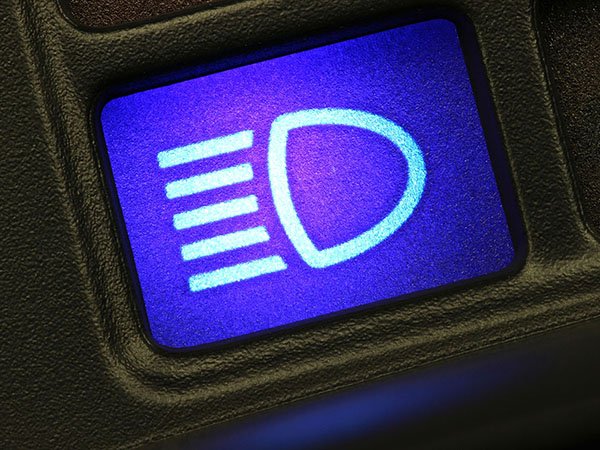 Have you ever driven at night and found yourself approached by a car with its high beams on? Don't you just hate that experience? When such happens, you are left with the options of squinting through the glare or maybe flash your own high beams to let them know. But what if cars automatically dipped their high beams when they sensed another vehicle approaching or entered a stretch of the road illuminated by streetlights? Well, that's exactly what the Auto High Beams option does, and for that reason, it's a new car feature worth splurging on.
3. Auto Start-Stop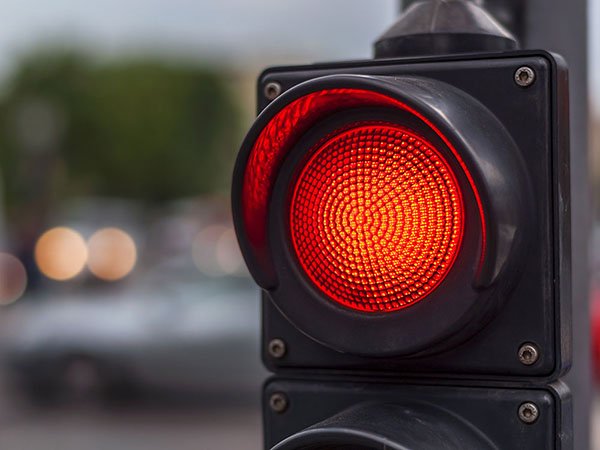 Fuel economy is a major consideration for car buyers, especially those who live in traffic-challenged cities, who often spend more than an hour a day in stop-and-go traffic. A recent car technology that combats heavy fuel-consumption is an auto start/stop feature.  This technology shuts off the engine when you come to a complete stop. It then turns it back on when you lift your foot off the brake. This feature was originally exclusive to hybrid vehicles, it has become prominent in recently manufactured cars.
4. 360 Degree Camera system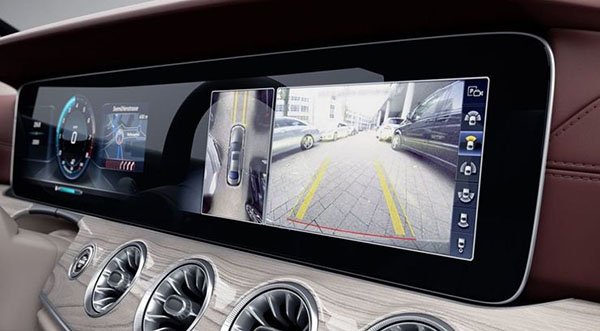 In the past, the only camera system available in the car is the rearview camera. Such a feature has been particularly helpful when parking a car or pulling out of a parking lot. However, today, some car companies have taken things one step further by also introducing a 360-degree camera system.
These cameras are typically located around the car, like in the grille, often below the side mirrors, and the rearview camera. This recent technology gives the drivers a bird's-eye view of the environment around the car. This can help the driver check for objects around the cars that they would ordinarily not see, particularly when backing up; such as children and objects around the car. This now makes parking a lot easier.
5. Evasive Steering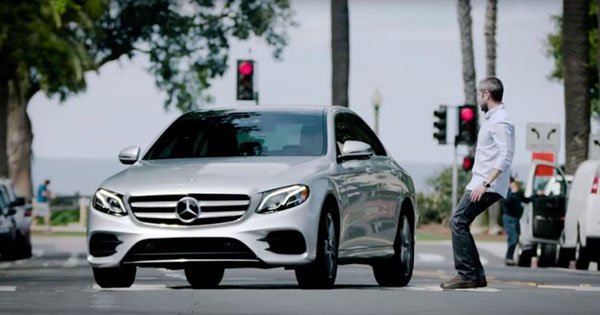 When driving on the road, the unexpected can suddenly happen. This can happen no matter how focus you are. It can be a vehicle in front of you that slowed down without warning. It could also be a vehicle or object that just came out of nowhere. If your reflexes are not quick enough, you and your car can end up in a serious collision.
In order to avoid dangers from the unexpected while driving,  car companies like Ford and Lincoln have introduced an evasive steering assist technology. According to Ford, "If the distance to the vehicle ahead of you isn't too short and a collision can't be avoided by braking alone, Evasive Steering Assist can help you manoeuvre around the vehicle by providing additional steering support when the effort you're applying is not sufficient."
6. Smart Suspension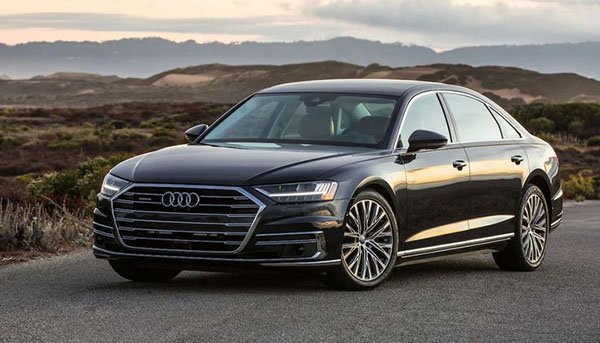 Your car's suspension plays a critical role in keeping your drive smooth and comfortable. This is regardless of the bumps you encounter on the road ahead. However, there have been recent enhancements to the car suspension system. Recent cars such as the 2019 Audi A8 now comes with a smart suspension feature that allows for a smoother ride despite any road condition.
Furthermore, according to Audi, "The Audi AI active suspension is a fully active, electromechanical operated suspension system. It can increase or reduce the load on each wheel individually to adjust to the road as needed. The system therefore actively controls the position of the body in every driving situation."
7. Head-Up Display
The Head-up Display is one car technology that a lot of car owners would definitely love. With a Heads-up Display, a driver does not have to look down at a display to see vital information on his dashboard while driving. For instance, a driver would not need to look down to check the fuel level, speed, navigation, etc. Moreover, other systems also allow drivers to control their audio selection on the Head-up Display, reducing the need to access the entertainment system directly.
According to Consumer Reports, "The more sophisticated ones let drivers change their display using steering-wheel buttons, which helps keep their focus on the road." And as you may know, having more focus and fewer distractions leads to increased road safety.
8. Wi-Fi Hotspot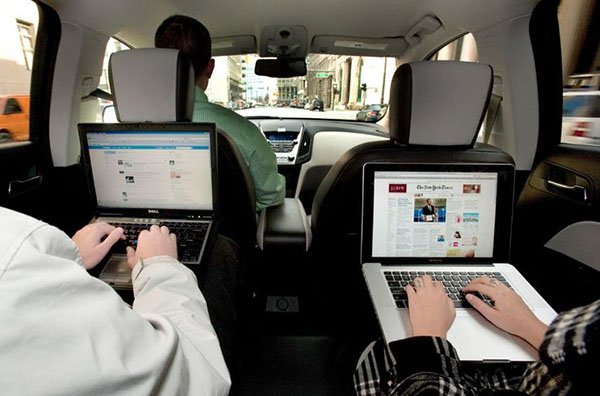 Some of today's cars now come with Wi-Fi hotspots of their own.  This provides a cost-efficient way to do a mobile browse on the road, as you can easily connect your mobile computer, mobile phones and other Internet gadgets to the Wi-Fi.
As Consumer Reports has explained, "They provide Wi-Fi in the vehicle, allowing passengers to use mobile devices without eating up their cellular data plans. Often, a hotspot service is free for an introductory period, then owners must pay a monthly fee."
9. Rear Entertainment System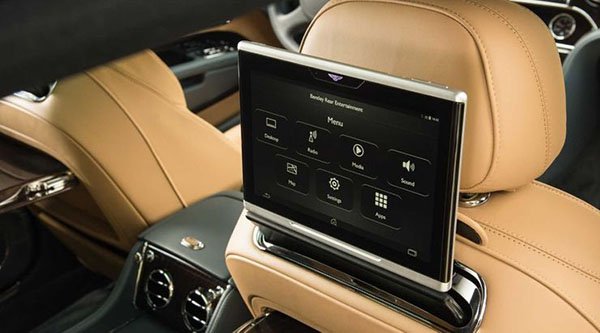 Especially when you're travelling with children, you're constantly thinking of ways to keep them engaged and entertained. This way, you won't have to deal with a plain bad mood.
Hence, for any parent, having a car that already features rear entertainment systems can be an incredibly helpful and practical solution. According to Consumer Reports, rear entertainment systems can come in the form of tablets that allow a child to access books, movies, and even games. Even better, it can be easily charged using the available rear USB outlets. With a feature like this, parents can certainly look forward to more peaceful road trips.
10. Auto-Dimming Mirrors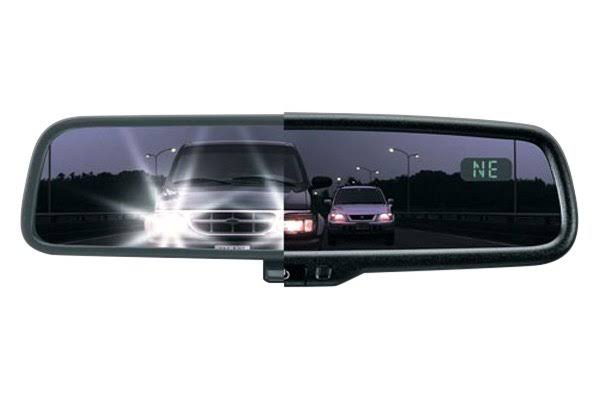 Glare is one of the most serious challenges that people face while driving. It is particularly worse at night when drivers come face to face with the glare coming from an oncoming vehicle's headlights. At the same time, you also have to deal with the glare on your rearview mirror, due to the headlights from the car behind you. This can be quite blinding and seriously unsafe.
According to the National Highway Traffic Safety Administration (NHTSA), "Glare reduces seeing distance because it causes light scatter in the eyes, which in turn reduces the contrast of roadway objects."
Thankfully, some new car models now come with auto-dimming rearview mirrors that reduce glare and help you maintain good visibility at night.